Is CBD Good For Your Skin: Complete Guide
Guest post by Wendy R.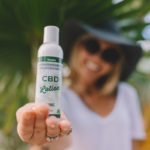 For the last few years, a chemical substance named CBD has been making headlines in the news worldwide, especially in the United States. Many people wonder what it is and why it is gaining too much hype. Some people argue, "Is CBD good for your skin"? What are its benefits, and how does it affect human physiology? To answer these queries, let's dive into the details and discuss some medical benefits of Cannabidiol, generally known as CBD.
Advertisements
What Is CBD?
To start with, CBD (Cannabidiol) is one of the 100 chemical substances generally found in marijuana (cannabis) plants. Apart from marijuana, it can also be extracted from hemp plants, and this extracted oil is called CBD essential oil. The primary difference between hemp and marijuana is the quantity of THC (tetrahydrocannabinol), a chemical substance that causes people to feel high. Marijuana has a more significant amount of THC as compared to hemp plants. Moving forward, CBD has had a questionable history, as it had been used in many recreational activities.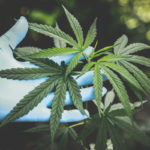 Scientific research proves that CBD can be used for medical benefits, from releasing depression and anxiety to alleviating the symptoms of cancer and improving heart condition. During a symposium, a neuroscientist responded to the question, "Is CBD truly good for your skin, especially for acne and hair owing to its neuroprotective properties?"
According to Dr. Yasmin, a neuroscientist in New York hospital, "There is much scientific evidence that suggests that it has the potential to cure humans". Another doctor said, "CBD has broken the sales' record of all previous supplements and there is an exponential increase in its use".
Advertisements
Is CBD Legal?
Although there has been much research needed on its untapped potential, there are unknowns we need to discover. As far as its legality in the United States is concerned, it depends upon state to state. Federal authorities still consider the usage of CBD as an illegal drug and there is a complete ban on CBD in the central legislature. On the other hand, states have their own legislatures, and the question of its legal status depends upon where you live. Some have legalized its use for recreational activities, while other states have limited its use only to medical research. In a nutshell, there is complete confusion on the part of the Government as far as the question of CBD legal status is concerned. There is a debate going on to legalize hemp agriculture. However, legalization of hemp production through the federal constitution is yet to be seen.
As mentioned earlier, CBD has a huge impact on hair and acne. Also, it can be used to cure mental health problems like depression and anxiety. Due to these reasons, it is gaining popularity in the medical and fitness world.
Furthermore, to respond the query "Is CBD really good for your skin", following are the medical benefits of CBD which are supported by medical research.
Advertisements
Best CBD Skincare For Acne
Acne is a skin problem mainly caused by dead cells and oil substances on your skin. It results in scars and pimples on your skin, causing damage to it, and this problem is most common in young adults. According to an estimate, more than 9 percent of the world's population is suffering from acne. According to recent scientific studies, it is found that CBD can help treat this problem. It is due to CBD property to reduce oily and waxed substances from your skin.
Advertisements
CBD For Dry Skin
Due to the anti-inflammatory properties of CBD substances, it is beneficial for dry skin. Mostly vitamin C, E, and A are required to treat the skin problem. CBD essential oil contains all these ingredients, which make it the best solution for skincare. Furthermore, it is a potent antioxidant for the body.
CBD For Skin Healing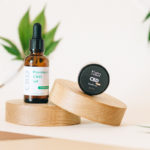 As discussed earlier, CBD has tremendous healing effects on the skin by decreasing the overproduction of sebum and reduce oily secretion; it also helps relieve the pain. Almost all major components of marijuana impact the endocannabinoid system, a specialized nervous system that is responsible for performing a variety of functions like sleep, appetite, and pain response. Due to this, it helps in releasing the pain without causing any long-term side effects. Thus, all these facts have dispelled any doubt; CBD is really good for your skin, with extensive scientific proof to back up the claim.
CBD Benefits For Skin And Hair
Genetic disorders and stress are some of the major reasons for hair loss. Hormonal changes in a woman's life during pregnancy are the major reason for hair fall. Although there are many external treatments available to balance the hormonal level, they are not as effective without proper medication. For that reason, hemp oil plays a vital role to achieve optimal hormonal levels. Also, stress can be managed by using CBD oil. It relieves tension and soothes the brain cells, and promotes good hair growth in the long run.
CBD For Skin Unflammation
Due to the anti-inflammatory properties of hemp oil, it works like a charm in treating the skin infection. The antibacterial and antioxidant properties help the body in delaying the aging and wrinkles effects. For people with sensitive or irritated skin, it is the best solution available in the market.
Minimize Anxiety And Depression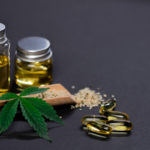 In today's technology-driven world, having good mental health and peace of mind is as important as physical health. Mental health disorders and depression, if not treated properly, can have a drastic impact on the well-being of a person. Unfortunately, anxiety and depression are mostly treated with pharmaceutical medicine which has a long-term effect on a person's physiology. Hemp oil has natural antidepressant properties due to its neuroprotective nature. This helps the person to reduce anxiety and depression, having no long-term side effects.
Reduce Cancer-Related Problems
After addressing the doubts, "Is CBD truly good for your skin", there are benefits to taking CBD oil for cancer patients. Although Hemp oil is a good solution for skin-related problems, it also helps in reducing cancer symptoms without having any side effects. Alternative options for treating cancer-related issues are less effective and have severe long-term side effects.
Prevent Heart Problems
Recent medical research has linked hemp oil with circulatory and heart-related problems. Studies have found that CBD oil prevents high blood pressure, which is one of the major reasons for heart attacks and stroke. Scientists suggest that the main reason for this property is associated with the anti-depressant nature of CBD, which results in lower blood pressure.
Eczema, psoriasis, and dermatitis are some of the skin conditions that CBD oil can help with. CBD skin care products come in a range of packaging and labelling. However, before purchasing, make sure that hemp oil is of excellent quality, or get medical advice before using it.