Long haul flight beauty essentials for a blissful voyage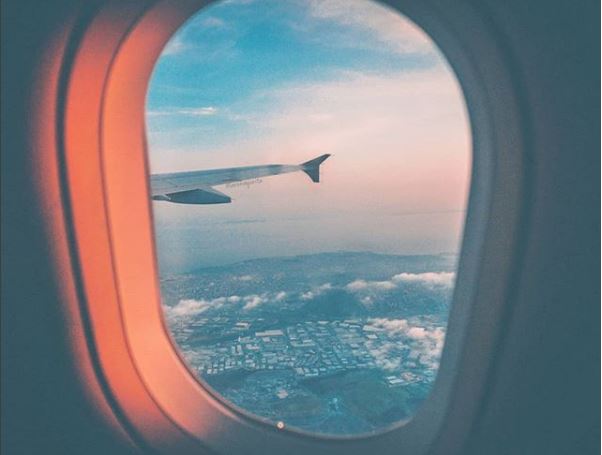 A 14-hour plane ride can really damage your skin. On a long haul flight, make sure you have these 10 beauty essentials to pamper your skin.
You've picked your destination, you've packed your suitcase,  you're now on the plane ready for take off. Travelling by plane is truly amazing: you can hop from one continent to the next without any traffic slowing you down. Nonetheless, even if planes go at about 885 km/h, a 14-hour flight or even a 7 hour one still feels interminable. If you're the kind of person who steps out of the plane looking like the driest of raisins, why not follow a proper long haul flight beauty routine to keep your skin looking healthy and hydrated as well as keep you entertained during your never-ending flight. Follow these 10 beauty steps to ensure you get off your flight looking more relaxed and healthy than ever before.
Firstly, it's best not to get on a plane with a full face of makeup. The air in the airplane is so dry that wearing heavy foundation will create flaky, dull and breakout prone skin. Also, do you really want a big foundation stain on your sweater, pillow or on your neighbour? No one wakes up looking #flawless when they have a full face of makeup. You'll feel much better makeup-free and if you absolutely want to step off the plane with some makeup, apply it right before the seat belt sign comes on for landing.
Antibacterial wipes are a great item to have on vacation since you never know when you'll get to wash your hands. You can wipe the porthole, your tabletop, screen and armrest to eliminate germs (or at least think you're eliminating them) but they can also be used to clean your hands if you don't feel like getting up to go to the bathroom.
Thought compression socks were only for runners or bikers? Think again! In the air, your legs and feet usually swell because you're sitting down for such a long period of time. This phenomenon is called gravitational edema, a very normal but bothersome condition passengers experience. Compression socks are perfect for long flights because you can stay seated for a long time without walking out of the plane with gigantic cankles. Planes are always very air conditioned anyway so wearing these socks will also keep you cozy.
After you've wiped all the surfaces in your vicinity and put on your compression socks, it is time for your in-flight beauty routine. Start with a gentle and calming face mist to wake up your skin and refresh it. As mentioned previously, planes are extremely dry environments so the more hydration you provide your skin, the happier it will be. There are tons of face mists out there, from drugstore ones to more expensive ones or you can even make your own. Try to pick one with rose water, lavender or witch-hazel. Spray this as many times as you wish on your face, just remember a 100 ml bottle is the maximum for any liquids in your carry-on bag.
Feel like looking like a mummy for a few minutes? Creep out your seat neighbour by applying a soothing, energizing, nourishing or hydrating sheet mask on your face. The other passengers might look at your weirdly but you'll have the last laugh since you'll be the one with glowing skin. Even though the instructions say to leave the mask on for 10-20 minutes, you can keep it on until it dries out completely and don't forget to spread the product on your neck to fully benefit from the properties.
Now that your skin is dewy and plumped, spray your face mist again to add a bit of hydration before you apply your face moisturizer. Try to choose a moisturizer you love and have used before that is thick since you want to add a maximum of hydration to your skin. Massage the product on your face and neck with your fingers by making circular motions in upward strokes. This will help drain all the toxins from your skin and soothe your skin if ever you have any puffiness. Enjoy this mini self-massage, take your time and stay gentle!