Refillable packaging is taking over the beauty industry
Following the global trend of environmental awareness, cosmetics brands are more than ever aware of their ecological footprint. This explains why there's an emergence of refillable packaging these days.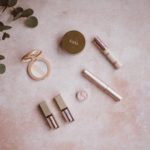 We can only applaud any eco-friendly turn taken by the cosmetic industry. Be it reducing packaging, ethical sourcing or opting for a vegan approach, every small gesture counts.
We are now witnessing a resurgence in refillable packaging, although it's been around for decades on the outskirts of the mainstream. From luxury brands to retail stores, everyone wants to join the trend. Much to the advantage of green beauty enthusiasts, might we add?
Seeing the success of small brands, big ones decided to make the move in order to grab their share of the market. In fact, it has been about a decade since the industry started to change little by little. It's a good thing because the number of eco-friendly consumers is growing each day. Zero waste cosmetics and refillable packaging are especially on the rise.
When it comes to refills, everyone wins. We, consumers, pay less, and brands pay less to produce them as well. In addition, refills take less space to transport, which means fewer trucks are on the roads, which translates to a reduction of CO² in the atmosphere.
You can now find zero waste cosmetics or refills no matter what your needs are, from lipsticks to eye shadows and perfumes. You just have to know where to look.
Advertisements
Where to find refillable packaging?
Aside from bulk stores, you can also find refillable packaging at the following:
Elate is increasingly popular among the zero waste community and is 90% organic. Moreover, it's a Canadian company.
Zao is the first makeup brand to be 100% natural, organic and refillable in the entire world.
BKIND is a Montreal-based company focussing on natural products. Their store locations offer the option of buying in bulk or refilling your bottles.
Think of Credo as more of a retailer than a brand. You'll find on their websites many brands of green beauty products, including refills.
Lush doesn't need to be introduced anymore. You'll find refills, zero waste and vegetarian products there.
At last, no matter where you chose to buy your refills, the next generations will thank you!
---
Cover photo: Annie Sratt | Unsplash