Green beauty: a natural and more ethical approach to cosmetics
More and more people are concerned in their day to day life about the environment, animals and having ingredients that are organic/bio. With these preoccupations in mind, green beauty has never been as popular as it is now.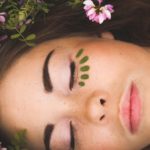 What is green beauty exactly? This umbrella term englobes brands that are organic, vegan, natural and produced sustainably. Generally speaking, they are as good for you as they are for the planet. This type of beauty products is on the rise, constantly increasing its visibility and sales. It has become such a phenomenon that big cosmetic brands are jumping on the trend as well.
It seems people realize more and more they don't like chemicals, especially in their cosmetics. This near $100 billion industry has typically not been much regulated, which raises concerns about the long-term health risks of many chemicals found in beauty products. Well, green beauty is the answer to such concerns.
Advertisements
Shopping for green beauty cosmetics
As with any products though, you have to shop intelligently when it comes to green beauty cosmetics. Some less honest companies will try to get your dollars by marketing their products as "green", but they might not be in the end. Here is what to look for to be sure you are getting your money's worth in green beauty cosmetics.
First, you need to decide what is important to you. Do your convictions revolve around animal wellness? Are you vegan? Look for "Cruelty-free" and "Vegan" certifications on your cosmetics. Is fair-trade important to you? Look for the FAIRTRADE Mark. Are you trying to live zero-waste? Carefully pay attention to the packaging—it should be absent,  compostable or 100% recyclable. Those questions will help you figure out what you prioritize in green beauty.
Second, how organic do you want your cosmetics to be? "100% Organic", "Organic" and "Made with certified organic ingredients" all offer different guarantees.  Carefully read labels—especially the ingredient list—if you want to be sure of what you are getting.
Advertisements
Where to find them?
Finally, you can find green beauty products in your favourite natural health store, online and often in farmers' markets from small producers. The latter has the added advantage of encouraging the local economy, which is a nice bonus.
In the end, the secret is to carefully read labels in order to be sure of what you are buying. The Earth, animals and your skin will be thankful.