4 vegan cosmetic brands to take care of yourself naturally
You like to wear beauty products, but want your cosmetics to be ethical and made from 100% natural ingredients? Here are 4 brands of vegan cosmetics to discover now!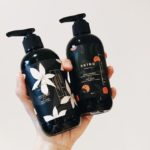 There is an immeasurable amount of beauty products on the market. All you have to do is enter a specialized store such as Sephora to see the extent of the number of beauty products available. We now have access to several types of beauty products and more and more natural cosmetics, organic brands and vegan products. It is therefore normal for many people to trade traditional cosmetics for vegan cosmetics. Indeed, these products have the advantage of being ethical, but also of being made from natural ingredients. To include vegan cosmetics in your beauty bag, here are 4 of our favourite brands.
Advertisements
What are vegan cosmetics?
It is essential, first and foremost, to understand what vegan cosmetics are. A beauty product can be organic without necessarily being vegan. For your eyeliner, lipstick or other beauty product to be considered vegan, it must:
Does not contain any animal components (so you will never find animal collagen or honey in a vegan product).
Has not been tested on animals.
Has a certificate stating that it is vegan. This can come from PETA, the Vegan Society or other reputable sources.
Advertisements
Lush
You probably know Lush by reputation. This popular brand is known for its zero waste products that are as good for the environment as they are for the skin. In fact, Lush sells, among other things, shampoo bars that reduce the amount of waste produced. However, the company does not only produce ethical and natural products. Lush also offers a range of vegan beauty products. You can get mascara, translucent powder, a tinted base or eyeliner to enhance your look.
Advertisements
BKIND
Another brand to discover is BKIND. This Montreal-based company has great environmental values. For example, all the packaging is recyclable. We also like BKIND because all the products are cruelty-free and vegan. BKIND even collaborates with animal welfare organizations to provide them with a percentage of the sale of its products. This makes us even more keen on buying nail polish from this range or a citrus lip balm.
Advertisements
ILIA
ILIA is a brand of cosmetics that is as luxurious as it is ecological. The packaging of its beauty products is made of recycled materials and cosmetics are created from natural and organic ingredients. You will find several interesting vegan products from this company, including makeup brushes, facial serum and eye shadow palettes.
INIKA
This Australian cosmetic brand was created in Sydney in 2006. Since then, it has continued to gain in popularity, becoming a brand of choice for women who want quality cosmetics, as well as organic and vegan products. It is therefore an ideal brand for those looking for organic beauty products made from 100% natural ingredients. You will find a variety of products, including mineral powders, foundation, mascara, eyeliner and lipsticks.
By choosing these cosmetic brands, you will not only be choosing to protect animals and the environment, but also to use products made with natural ingredients. You can also consume ethically by purchasing zero waste cosmetics.
---
Cover photo: @marilyne_bg | Instagram