What are Russian lashes? Eyelash extensions for doll-like eyes
What are Russian lashes and are they worth the hoopla?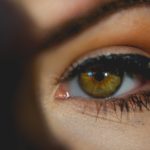 For sleepless nights, there's concealer, for perfect skin, there's foundation, for tired eyes, there's mascara. But, what if you didn't have to apply mascara every single morning to make your eyes look bigger and brighter? Yes, fake lashes exist but they only last one day/night so they aren't a good solution for beautiful lashes every single day. If you've been thinking of getting eyelash extensions, know that there is more than one technique on the lash market to know about. Take Russian lashes, for example. What are Russian lashes and are they better than other types of eyelash extensions? Read on to find out if this technique is for you.
Advertisements
What are Russian lashes?
Also known as 'mink' lashes (don't worry, we're talking about the look and feel, not the actual animal), Russian lashes got their name from the Russian woman who created this lash method.
Synthetic, ultra-fine and made with very soft fibres, Russian lashes are similar to other eyelash extension techniques that have recently taken over the beauty world. But why is there such a buzz around this particular technique? Russian lashes have set themselves apart in many ways. Perhaps the biggest difference is that they are thinner than the typical synthetic lashes applied so the technician uses many more lashes. There are between 2 to 8 synthetic lashes added to every natural lash, with around 250 lashes for each of your eyes. The fan-like shape gives lashes more volume making it even more tempting to say goodbye to mascara forever. This technique lasts twice as long thanks to the super lightweight lashes and unlike other extensions, these don't weigh down the eyelids and damage natural lashes.
Technicians use different lengths, colours and curvatures to create the most natural lashes for their clients. Women have different eye shapes and sizes, which means lashes need to be adapted to fit perfectly. Personally, we prefer a very natural look but some women will prefer the full, voluminous va va voom lashes. Discussing the desired effect with the technician before getting into the chair is vital. Communication is key and like any other cosmetic procedure that involves tools and the body, finding a professional and trustworthy lash technician.
Two hours is usually how long it takes for a full set of lashes but once the technician is familiar with your lashes, the procedure can take about one hour. The lashes last about eight weeks but it should be noted that Russian lashes are pricier considering they are higher quality.
Most eyelash extensions will give you longer lashes but Russian lashes will give you longer and fuller lashes.
---
Cover photo: fotografierende | Unsplash