Skincare routine: 7 steps to follow to take care of your skin
The beauty market is full of products for skin care, so much so that it is easy to get lost! Here is a skincare routine to follow.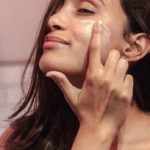 Cosmetics shops and pharmacies are full of products made for the skin. In fact, you can find several kinds of moisturizers, serums, toner and face masks. There are so many products available in stores that it is sometimes easy to get lost among all these choices, especially when it comes to completing your skincare routine. That's why we thought we'd develop a short beauty guide for skincare. You will know all the steps to follow for your daytime beauty routine. We have also prepared a bedtime guide to help you have beautiful, healthy skin at all times!
Advertisements
Wash your face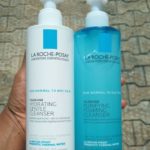 Your beauty routine should always start with cleansing your skin. Just because you have washed this area of your body before going to bed does not mean it is free of dirt. In fact, the epidermis can produce sebum even at night, so you should take the time to wash your face when you get up in the morning. Be sure to choose a gentle cleanser that is right for your skin, whether for sensitive skin, oily skin or dry skin.
Advertisements
Get rid of dead skin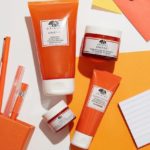 Once you have cleaned your face, you can proceed to the exfoliation step. This step is important because it removes dead skin on your skin and the dirt that clogs your pores. Again, be careful to choose an exfoliator that is appropriate for your skin type and follow the instructions on the product packaging.
Advertisements
Apply a toner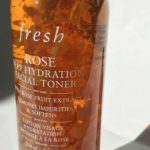 Although toner is not a necessary product for your beauty routine, you will undoubtedly appreciate its effects on the skin. This beauty product serves, as such, as a bridge between cleansing and moisturizing your skin. This way, your moisturizer penetrates more easily into your skin once the cleansing of your skin is complete. Toner also has the advantage of calming the skin after exfoliation.
Advertisements
Opt for a serum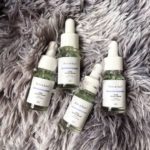 A serum should also be found among your beauty products. There are a multitude of serums with very different properties. This product, which is much more liquid than a moisturizer, is designed to provide intensive skincare. In other words, the serum helps to strengthen the properties of the moisturizer. Therefore, if you have very dry skin, you should choose a moisturizing serum.
Hydrate your skin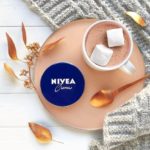 Moisturizing cream should be an essential part of your beauty routine. It is used to keep skin moisturized and to restore the balance of your epidermis. If you tend to have oily skin, choose a light moisturizing gel. If your skin is often dry, choose a thicker cream.
Take care of your eye area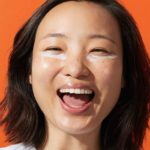 Since the skin near the eyes is very thin, you must take care of it. To do this, make sure you apply a moisturizer made specifically for this area of your face every morning. You should also know that this simple beauty treatment will help you to keep fine lines and wrinkles at bay!
Apply sunscreen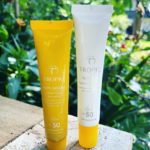 The last product you should apply to your face before you put your nose out is sunscreen. This treatment will help you fight against skin cancer, but also against wrinkles, fine lines and hyperpigmentation.
Here is a skincare routine to follow at night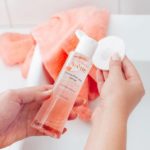 A night beauty routine is very similar to that of the day, with a few exceptions. In fact, the first thing you should do is to get rid of your makeup. You should then wash your face with a cleansing lotion. You can then, once a week, make yourself a face mask. There are several types of masks on the market. Some can help you hydrate your skin more, while others can help you soothe your rash. After doing this facial treatment, apply a toner, serum, moisturizer and eye contour cream.
Here are the steps to follow for your night beauty routine:
Remove your makeup
Clean your face with a cleansing lotion
Apply a mask
Apply toner
Massage into your skin a serum
Apply a moisturizing cream
Apply an eye contour cream
You should, therefore, follow 7 steps during your day and evening skincare routine. This care should allow you to have moisturized skin at all times, and thus, to stay away from the signs of premature skin ageing.