Sensitive skin: Great beauty products to pamper your skin
Sensitive skin is a huge annoyance for beauty junkies since many products irritate their skin. Help is on its way! These products will answer your prayers.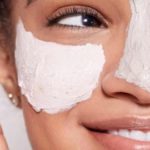 Harsh weather, air pollution, very hot water, sun exposure, stress, there are numerous factors that affect people with sensitive skin. These poor souls get red, dry and irritable skin just by rubbing products on their body and face.  If you have delicate skin, you know how hard it can be to find skincare and makeup products that won't cause your skin to explode into a red and blotchy nightmare. Keep your skin happy and healthy with the best of the best in skincare and makeup. It's time to pamper that skin.
Advertisements
Skincare for sensitive skin
Skincare is the most important part of your beauty routine. These gentle products will keep your face and body baby soft and won't irritate you since they are all specially made for skin that needs some extra help.
Cleanser
A true classic, from your first teenage cleanser to your go-to when you looking to save a few dollars, Cetaphil's Daily Facial Cleanser is the most gentle cleanser out there. You can use it for both your face and body without stripping your skin from its natural oils. It might not look as cute in your bathroom as other brands do but at least you are sure it won't irritate your skin or leave you with a feeling of tightness.
Day cream
A magazine and beauty influencer favourite, Avène's Skin Recovery Cream has proved time and time again that it is ideal for those with skin sensitivity issues. Your skin will feel soft and protected from external elements. What makes this cream such a hit? It's non-comedogenic, hypoallergenic, paraben-free,preservative-free, fragrance-free, colouring agent-free.
Serum
The delicate formula and boost of hydration make Pixi's Hydrating Milky Serum a great choice to pamper your skin. It won't feel heavy on your skin and will give you that 'glowing from within' look we all desperately crave.
Sunscreen
La Roche Posay is another excellent pharmacy brand made for skin that needs a little bit of extra help. Mineral sunscreens are excellent for delicate skin since they don't irritate it as synthetic ones do. Fast-absorbing, matte, water-resistant, fragrance-free, you'll adopt this sunscreen and hold on to it for the rest of your life.
Night cream
Since 1986, Dermalogica has been creating products free of common irritants and ingredients that harm the skin. The Sound Sleep Cocoon helps nourish and hydrate the skin so you wake up with incredibly soft and supple skin. Free of parabens, vegan, formulated without artificial fragrances and colours, this night cream will totally transform your night routine.
Body wash
With its rainforest-grown antioxidants and bewitching scent of lavender, eucalyptus, vanilla and Palo Santo, Rahua's shower gel is a luxurious way to pamper your fragile skin. The natural and organic ingredients won't irritate your skin, instead, they will leave it glowing and moisturized.
Body lotion
Extremely affordable and a world renown brand, Vaseline's Extremely Dry Skin Rescue is a great body lotion, easily found at your local pharmacy. Apply this non-greasy formula all over your body 12 months a year for extremely soft and moisturized skin. We especially love the fact that it is unscented, which is great for delicate skin.
Advertisements
Makeup for sensitive skin
After you've applied your gentle, hydrating and soothing skincare products, it's now time to apply the right makeup that won't cause irritations or red patches. From your primer to your eyeshadow, discover the best makeup brands for sensitive skin.
Primer
Firm believers of slow beauty, Make believes makeup should bring you the confidence to show your inner and outer beauty. Free of parabens and fragrances, as well as vegan, this primer glides on your skin effortlessly and creates the perfect canvas for your foundation.
Tinted moisturizer
Not everyone loves to wear foundation since it can completely cover the skin and looks less natural than a BB cream or tinted moisturizer. Laura Mercier's Tinted Moisturizer has the advantage of giving you extra hydration, SPF 20 protection and a beautiful glow. Your skin will thank you.
Foundation
If, on the other hand, you appreciate more coverage or you use foundation during the evening, know that Physician's Formula will keep your skin happy. This brand was designed especially for people with skin that needs a little extra pampering so you know you won't get blotchy red nor irritated. Affordable, this foundation offers a large variety of shades so you are sure to find your perfect shade.
Concealer
Applying a product so close to your eyes means it needs to be gentle and formulated to protect your skin and not harm it. The total Eye 3-in-1 Renewal Therapy SPF 35 is a tinted sunscreen that helps reduce puffiness, fine lines and the appearance of dark circles. This mineral makeup product will protect your eye area from environmental factors but won't clog pores.
Eyeshadow
This mineral-based makeup brand has no talc, parabens, oils, or fragrance, meaning it is perfect for your delicate skin. Available in large surface stores like Walmart, this Los Angeles-based brand offers long-lasting, rich and pigmented eyeshadows so you can create incredible smokey eyes without worrying about damaging your thin skin.
Bronzer
Dermatologists rave about this makeup brand. The bronzer, a pressed mineral powder, adds a gorgeous sun-kissed glow to your cheeks without ever irritating them. PETA approved, Glo Skin Beauty is good for you and for protecting animals.
Blush
Blush, like bronzer, adds a nice colour and incredible definition to your cheekbones. This worry-free blush by Juice Beauty uses organic and natural formulations, which means the products are as natural as possible. For example, this blush is made with plant-derived Phyto-Pigments, a blend of rose and purple carrot. Just by wearing Juice Beauty you will feel as though you just drank a green juice and ran a 10K.
Lipstick
Burt's Bees recent expansion to makeup has made many women happy. Highly pigmented, formulated without parabens and sulphates, this lipstick is the sensitive skin girl's best friend. You'll have glossy, hydrated and kissable lips all day and night long without ever worrying about inflaming your lips.
You'll never have to worry about creating havoc on your body and face with these products made for fragile skin. Just remember to choose fragrance, paraben and sulphate-free formulas and mineral-based makeup to ensure you keep your skin happy.
---
Cover photo credit: @byrdiebeauty | Instagram