Sunscreen brands: for healthy skin, don't skip the sun, come prepared
Don't hide from the sun. Go out and enjoy the brightest of days without fearing for your skin, as long as you protect it with the best sunscreen brands.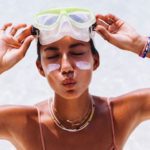 That embarrassing time when you were the only kid who had to wear a t-shirt at the pool is long gone. What still remains, however, is the need to protect your skin. Because no matter the ease with which you can turn lobster red on a cloudy day, sun care is the key to healthy skin. Regardless of your complexion, your hydrating cream and serum regimen and your preference between hitting the beach or the slopes, no one is safe from sun damage. When it comes to preserving your epidermis and keeping healthy and gorgeous skin, nothing beats proper sunscreen brands.
Advertisements
Aesop
The unique Australian company is a lot more than exquisite branding. Among their high-quality skin, hair and body care products figures well thought-out sunscreen formulas. The two products present themselves as the Protective Facial Lotion SPF30 and the Protective Body Lotion SPF50. Lightweight, hydrating, broad-spectrum and filled with antioxidants and made from natural ingredients, these double duty, beautifully scented lotions will not only protect your skin, but keep it moisturized, make your body feel soft and your face looking matte.
Advertisements
Drunk Elephant
Drunk Elephant thought of it all to simplify your life and treat your skin to the best. Those not blessed with a flawless complexion looking for a little more special occasion or everyday coverage will thank the skincare gods for Umbra Tinte Physical Daily Defense SPF 30. Non-chemical lightly tinted UVA/UVB protection suitable for all skin tones that will leave your face looking and feeling glowy and hydrated is a rare occurrence. Rejoice!
Advertisements
Supergoop!
Daily FPS is essential. Whether you are a fervent practitioner of sun's out buns out or not, in summer and wintertime, sun protection is no joke. Supergoop! certainly knows the importance of preventing photoaging and everything bad that comes with sun damage. That's why they are dedicated to providing an innovative non-sticky, white residue-free sun shield you will love to wear on the daily.
Advertisements
KraveBeauty
Sub your weak primer for the defensive power of beets. Korean brand KraveBeauty is here to bring back simplicity, honesty and self-care to skincare. That, and proper sun protection formulated with key nutrients. The Beet Shield—known as Beet The Sun SPF 50+ PA++++ in Korea—packs beetroot extract (duh), allantoin, vitamin C, resveratrol and EGCG into a light, antioxidant-rich fluid to wear every day from dawn till dusk. Guard your skin against environmental stressors—and especially the sun—with this gentle non-white formula that can even serve as a primer. 
Simple as That
Into minimalism? Apply the principle all the way to your sunscreen ingredient list. Formulated as little ingredients as possible using all organic, fair trade and vegan ingredients. But the good-for-yourself claim is not all Simple As That has got going on. It also holds the non-negotiable benefit of proven results. Pure, synthetic-filler-free, sustainable, ecologically and ethically responsible products that are actually effective? Sign us up!
Neutrogena
Addressing all acne-prone beings exposing their problematic epidermis to the harsh treatment of the sun due to fear of greasy, pore-clogging sunscreen. We get you. We have been you. And Neutrogena has brought us back on the right path. Ultra Sheer Dry-Touch Sunscreens offers light fast-absorbing non-comedogenic PABA-free protection that won't trigger breakouts and will help prevent signs of ageing. Best of all, the line includes a product formulated especially for the face which can be worn under make-up.
Wotnot
Treat your skin just like every company should treat people and the environment: with passion and kindness. Those two values are part of this women-centric company which makes a point to provide eco-friendly and socially responsible well-being products. Australian company Wotnot knows a thing or two about the sun, and the necessity to preserve nature. As a result, they focused on zinc oxide as a natural active component to shield your epiderm from UVA and UVB rays. If you are not a fan of chemicals nor coral harming ingredients, this reef-safe sunscreen brand is your jam.
La Mer
You love your skin so much, you are ready to go all in? Whether you're a big-budget kind of pal or don't mind skipping a few meals for proper high-range skin protection, La Mer has what you are looking for. The luxury company brings you "the legendary healing powers of La Mer" in the form of a sun shield.  Their quick-absorbing daily SPF 50 fluid will defend your skin from the damaging effects of UV rays exposure. Formulated with their secret sea-sourced Miracle Broth™ with renewing properties, the soothing and lightweight lotion is opulence to be worn in the sun.
Sun Bum
The Sum Bum crew considers "taking you out for a surf" part of customer service. That gives you an idea. In addition to clean and effective sun protection, Sum Bum products are the manifestation of a lifestyle. The kind that values a highly active yet slow-paced life rich in wave encounters. The easy-going vibe of the Californian brand is not to be confused with disinterest. After learning the harmful effect of certain ingredients on the reef, they started reformulating their products to avoid being part of the destruction of the habitat they (and we) love. Their extensive cruelty-free line is certain to fit your specific needs.
Kiehl's
Oil-free, fragrance-free, paraben free, colour free, Kiehl's Super Fluid UV Defense SPF 50+ is a great option to protect sensitive skins from damaging UVA and UVB rays, free-radical damage as well as skin aging. The ultra-light lotion's benefits come with a very welcome silky feel and matte finish. And take it to the beach! As it is also water-resistant.
So now that you have identified your ideal sun protection or selected a few sunscreen brands to test among the best ones on the market, the question remains: at what step of your beauty routine should you apply it? The answer is simple. Most facial sunscreens are designed to be worn over moisturizer and under makeup. So go out and enjoy your day even when the brightest star is high and shining. Just don't forget your sunscreen. Look into it, there is a product to fit every need under the sun. 
---
Cover photo credit: @brooklynhawaii | Instagram