10 tattoo studios in Montreal to go to with your eyes closed
If you want to get a tattoo, we suggest 10 tattoo studios in Montreal that have proven themselves and that you can totally trust.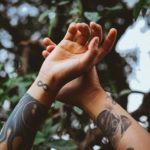 If tattoos were previously seen as something marginal, it must be said that now these indelible drawings cover the body of a large part of the population. Indeed, tattoos have never been as popular and socially accepted as they are today. Although you can get a tattoo everywhere, this practice still remains risky. Going to a tattoo studio can ruin your skin if certain hygienic measures are not taken into account. If you don't know where to get a tattoo, here are some tattoo studios in Montreal that are known for their good practices and the talent of their artists.
Advertisements
MTL Tattoo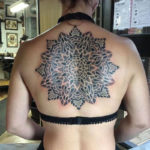 One of the places to go if you want a beautiful tattoo is MTL Tattoo. This tattoo studio, which has been in existence since 1997, has two offices on St-Denis Street, one in the north and one in the south. You will find several experienced tattoo artists who have proven themselves there, such as Shamus Mahannah and Azl. It is not without reason that these talented artists are often present in tattoo conventions all over the world. Whether you want a traditional tattoo, beautiful lettering or a mandala, this is the place to go!
Advertisements
Oly Anger Tattoo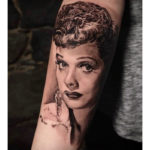 You can also get a tattoo at the Oly Anger Tattoo salon. You will find more than a dozen artists whose specialties are very varied. However, it is an ideal place to get a realistic tattoo. Among the artists to see: Oly Anger, the founder of the studio, and Micky Micke.
Advertisements
Studio Sans Regret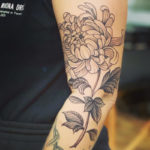 Another studio very appreciated by tattoo lovers is the Studio Sans Regret. Christian Lanouette, an extremely talented tattoo artist, is at the head of this studio. He also started the clothing company Sans Regret with his wife Geneviève Germain. You can get a tattoo, once again, by equally experienced and creative tattoo artists, including Charlie Horse who practices hand poked tattoos.
Advertisements
Bodkin Tattoo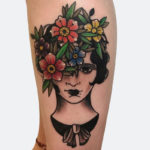 You can also add Bodkin Tattoo, a salon that has been in existence since 1963, to your list of potential tattoo studios. This salon gives you the possibility to have a walk-in tattoo, which is not the case in all salons. Another advantage of going to Bodkin is that this friendly salon is open 7 days a week! So you can go there on weekends for a consultation.
Two Horses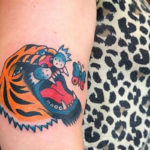 Another place to consider is Two Horses. This is both a tattoo and hair salon, if you ever want to have a drastic physical change! Like the Bodkin Tattoo, the Two Horses accepts walk-ins; however, it is better to call before going. The artists at Two Horses have many interesting artistic influences! This is undoubtedly a parlour to keep in mind.
Désolée Maman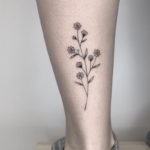 This young salon brings together bold and creative artists, including Clément Sicot, Fed Dinero, Thomas and Fanny-Jane. By going to the Désolée Maman studio, not only will you be sure to go to a professional place, but you will also come out of there with an artistic piece on your body. Getting tattooed has never been so aesthetic!
Tatouage Royal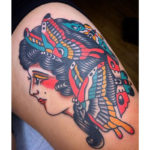 Tatouage Royal, which is only a few steps from MTL Tattoo Nord, is also a good studio for anyone who decides to get a tattoo. Victim of its popularity since its opening in 2007, this shop had to move to a larger space, then abandon piercing to focus solely on tattooing. You can use the services of 9 experienced tattoo artists on site, not to mention guest artists from different countries.
Le Chalet Tattoo Shop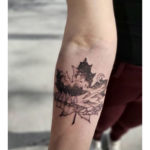 The Chalet Tattoo Shop is a private tattoo parlour. You won't find it when you walk down the street with a sign and it's totally intentional! The goal is to avoid walk-ins and, in this way, make the tattoo session more enjoyable, which you will appreciate very much, especially if this is your first tattoo. Another very good reason to go to this salon is that you will find the experienced tattoo artist Marie-Christine Gauthier, also known under the pseudonym F is the Key.
Ligne Verte Tattoo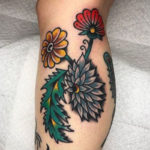 Existing for only a few years, the Ligne Verte Tattoo salon specializes in traditional tattooing. Alban Bachand opened this shop and brought several talented tattoo artists to join his team. Feel free to visit the portfolios of these artists if you are in the vicinity of Hochelaga.
Imperial Tattoo Connexion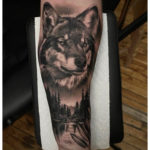 Imperial Tattoo Connexion is one of the most renowned tattoo studios in Montreal. However, this salon specializes in realistic medium and large tattoos. It is therefore not a place to privilege for an abstract tattoo, a minimalist work or a cover up. However, if you want a portrait of your favourite singer or a landscape on your back, you are sure to find what you are looking for!
In addition to these 10 establishments, you will find several other tattoo studios in Montreal where you can go in complete peace of mind, such as Studio Artease, Mortem Tattoo, Anger Ink and Minuit Dix Tattoo. What is important, in addition to the cleanliness of the premises, is that you find an artist that understands what you want. Once you have selected your salon and artist, all you need to do is know what to get as a tattoo! If you are short of inspiration, read our article Small tattoo ideas for women: 12 ideal places to get one done for a few ideas!