10 easy recipes made with edible flowers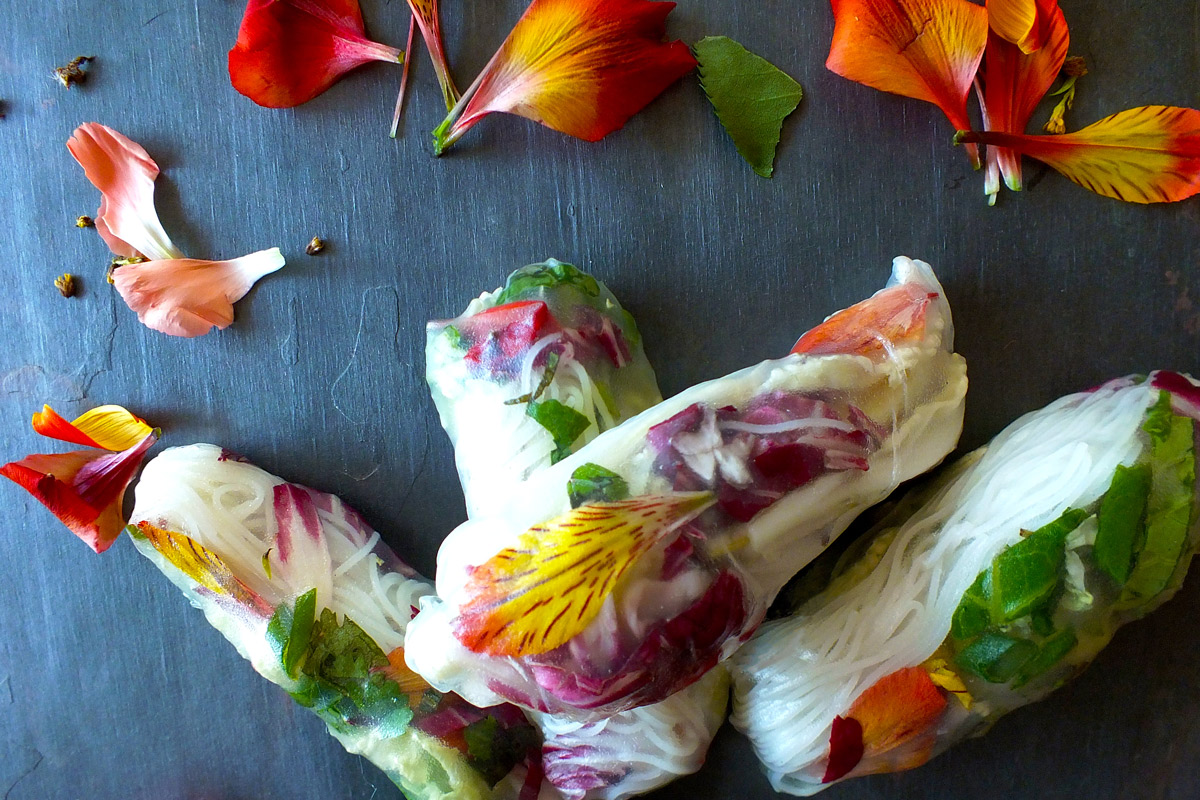 Whether it's for a refreshing salad or a lightly perfumed dessert, there are many easy recipes you can make with flowers.
Cooking is a hobby that many people enjoy and when we prepare regular meals, it is normal to want to vary our dishes and use new ingredients we've never tried before. To vary flavours, to give an original sweet perfume to your dishes and to give them a beautiful touch of colour, flowers are the ideal ingredient. Here are 10 easy recipes to cook with edible flowers and take your dishes to a whole new level.
#6 according to our users
Making delicious desserts with flowers is very easy. Simply choose your favourite edible flower and mix with white wine jelly and Calpis jelly to make delicious floral donuts.
2

Fried zucchini blossoms
#10 according to our users
Few people know that vegetables have flowers growing on top of them. This is especially the case of courgettes and their flowers which have a very delicious very light taste. All you have to do is fry them to have an out of the ordinary accompaniment.
#9 according to our users
When you get a little bit hungry in the afternoon, or just for dessert after dinner, cookies are perfect to satisfy your hunger. Adding edible flowers to an easy cookie recipes is a great way to add a touch of originality to this classic snack.
5

Zucchini flower fritters
#4 according to our users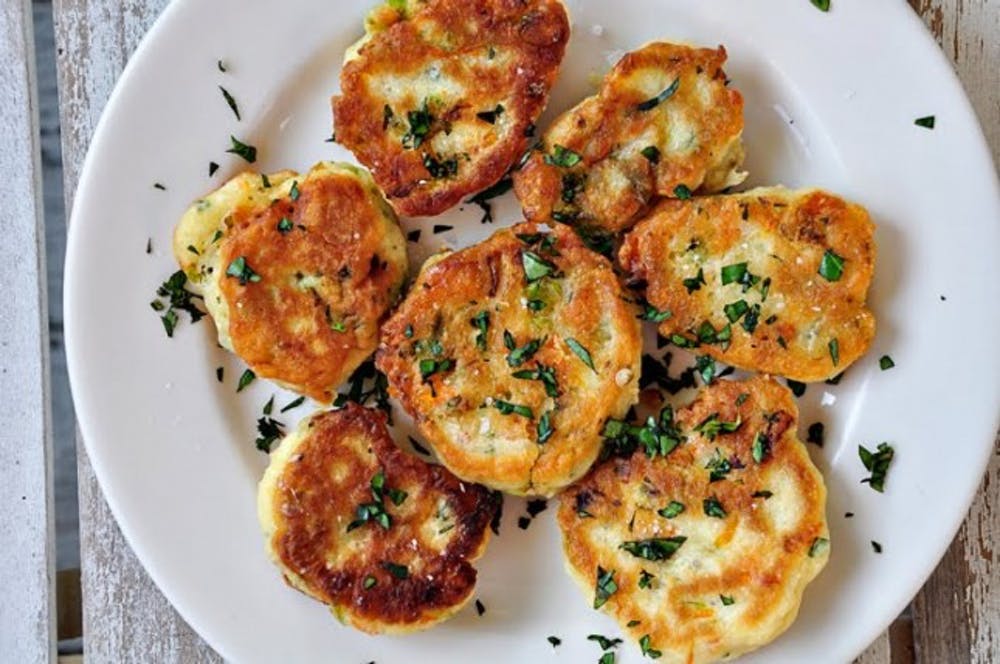 These zucchini flower fritters are absolutely decadent. Crispy to perfection and gratinated with Parmesan cheese, the zucchini flower added only enhances its already succulent taste with a little floral touch.
#8 according to our users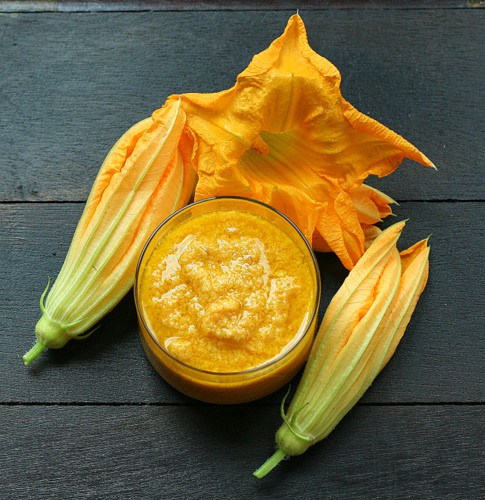 Pesto is a topping that goes extremely well with many different dishes, ranging from pasta to pizza to sandwiches. To change up a typical pesto, use squash flowers instead of basil and add saffron to make yourself a divine pesto.
#1 according to our users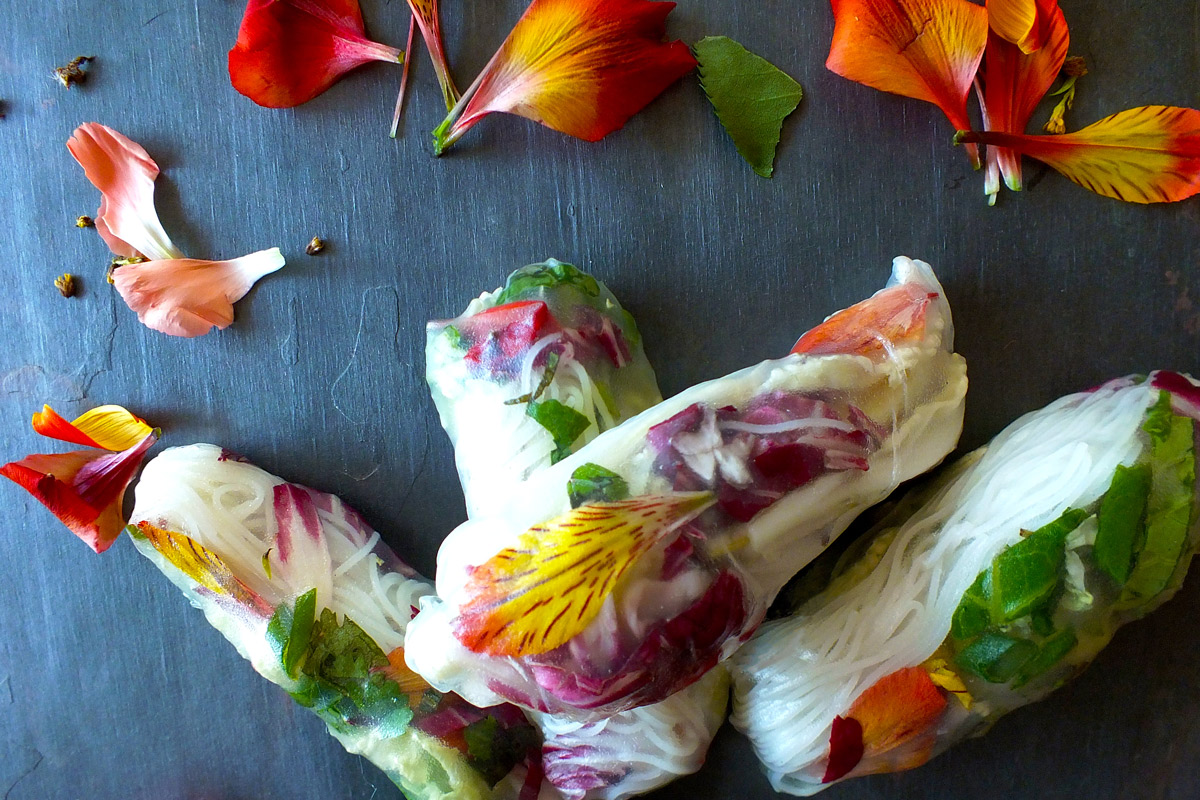 Spring rolls are a refreshing and light meal. Ideal as a starter, they are even better when served with a sweet and savoury peanut sauce, for example. Adding edible flowers of your choice adds a beautiful touch of colour to this already beautiful dish, in addition to giving it a sweet floral scent.
9

Flower and herbs butter
#5 according to our users
Feel like having a good baguette, but tired of adding butter or regular margarine on it? Simply decorate the best quality salt-free butter you can find with various herbs, onion, spices and petals from your favourite edible flowers. Thus, you will obtain a tasty and original butter which will have nothing to do with a simple commercial butter.
10

Spring salad with jasmine flower dressing
#2 according to our users
Salads are a healthy and light meal choice, ideal for hot summer days or as an accompaniment to the main course. There are several different salad dressing recipes and adding jasmine flowers adds a very pleasant sweet-scented aroma to your dish.
If you want to vary your meals by adding new flavours or would simply like to discover new ingredients, edible flowers are excellent, can be prepared in many ways and can easily be added to recipes that are easy to make.
---
Cover photo credit: Hawaii Pacific Health