10 London pubs where you can enjoy a real English beer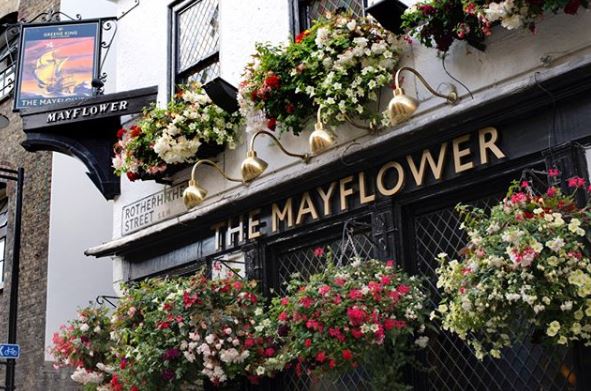 You can't go to England's capital without going to one of the many London pubs. So we have selected 10 for you. Cheers!
London, England's capital, is known for its attractions (Big Ben, London Eye), architecture, museums (Tate Modern, National Gallery) and many good walking areas. In fact, you've probably heard of Shoreditch, Soho, Camden or Notting Hill, the most popular neighbourhoods in London where there is a lot of life. Of course, these would not be the same without the beer culture that prevails there. Indeed, pubs are an integral part of London life, as are tea and markets. It is not without reason that there are more than 7000 of them in the English capital! That's why we have selected for you 10 London pubs where you should absolutely enjoy a good English beer during your trip to England.
1

Ye Olde Cheshire Cheese
#10 according to our users
If you want to go to a traditional English pub, Ye Olde Cheshire Cheese is the perfect place for you. To access this bar, which is one of the oldest in London, you will have to go through Fleet Street and cross an alleyway. This darkly decorated but hospitable pub is known to have had Charles Dickens and Dr. Samuel Johnson as clients, two prolific authors. Not only does Ye Olde Cheshire Cheese have a good selection of beers, but its cuisine allows you to appreciate local dishes. Once you are there, pay attention to the setting of this British institution. In fact, this pub was rebuilt in 1667 after a fire destroyed it: entering it is, therefore, in itself, a visit to the museum, with a glass of delicious ale in your hand!
#5 according to our users
The Mayflower is also worth a visit. This pub has a good selection of beers and cuisine where local products are served. The interior of the Mayflower is inviting with its fireplace, wooden walls and candles everywhere and a view of the river. Once again, this pub in the Rotherhithe district will allow you to take a trip back in time and learn more about the story of Captain Christopher Jones and his ship, the Mayflower, which inspired the creation of this friendly bar.
#9 according to our users
Another place that beer lovers particularly like in London is the White Horse. This pub, located on Parsons Green in Greater London, was renovated in 2012, but you will still find all the charm of yesteryear. In fact, although the front of the White Horse seems ordinary, the interior of this pub is charming with its Victorian ceilings, high windows and vintage leather sofas where you can sit with friends and enjoy a beer. You will find several draft beers, including locally brewed Camden Hells and Sierra Nevada Pale Ale. This bar also offers you the opportunity to taste cask ales: beers containing little CO², contained in "casks" and served at a slightly higher temperature (between 8 and 9ºC).
#8 according to our users
You will also find a beautiful English pub in the Spanish inn The Spaniards Inn. This institution, which dates back to 1585, can be found in several books, including Charles Dickens' The Pickwick Papers. Just like at White Horse, you can drink several draft beers, including many traditional ones, near the fireplace or on the terrace nicely arranged on hot summer days.
#3 according to our users
The Dacre Arms is the perfect place to enjoy a good English beer while having some privacy. Indeed, this friendly pub offers you a relaxing moment where you will be able to chat in good company on one of its many seats. Although The Dacre Arms has only four draft beers and a few snacks to offer, this pub is well worth the trip, if only to experience an unpretentious neighbourhood bar where even children and pets are welcome.
#1 according to our users
Are you planning to go for a walk in the lively Covent Garden district? Make a stop at The Harp. This popular pub is on two floors and gives you the opportunity to enjoy a wide selection of draft beers. People go there for the drinks, but also for the friendly atmosphere as well as the typical English decor made up of large leather armchairs, vintage photos and chandeliers. Once there, you will feel at home!