10 London pubs where you can enjoy a real English beer
You can't go to England's capital without going to one of the many London pubs. So we have selected 10 for you. Cheers!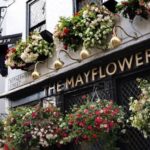 London, England's capital, is known for its attractions (Big Ben, London Eye), architecture, museums (Tate Modern, National Gallery) and many good walking areas. In fact, you've probably heard of Shoreditch, Soho, Camden or Notting Hill, the most popular neighbourhoods in London where there is a lot of life. Of course, these would not be the same without the beer culture that prevails there. Indeed, pubs are an integral part of London life, as are tea and markets. It is not without reason that there are more than 7000 of them in the English capital! That's why we have selected for you 10 London pubs where you should absolutely enjoy a good English beer during your trip to England.
Advertisements
Ye Olde Cheshire Cheese
If you want to go to a traditional English pub, Ye Olde Cheshire Cheese is the perfect place for you. To access this bar, which is one of the oldest in London, you will have to go through Fleet Street and cross an alleyway. This darkly decorated but hospitable pub is known to have had Charles Dickens and Dr. Samuel Johnson as clients, two prolific authors. Not only does Ye Olde Cheshire Cheese have a good selection of beers, but its cuisine allows you to appreciate local dishes. Once you are there, pay attention to the setting of this British institution. In fact, this pub was rebuilt in 1667 after a fire destroyed it: entering it is, therefore, in itself, a visit to the museum, with a glass of delicious ale in your hand!
Advertisements
The Mayflower
The Mayflower is also worth a visit. This pub has a good selection of beers and cuisine where local products are served. The interior of the Mayflower is inviting with its fireplace, wooden walls and candles everywhere and a view of the river. Once again, this pub in the Rotherhithe district will allow you to take a trip back in time and learn more about the story of Captain Christopher Jones and his ship, the Mayflower, which inspired the creation of this friendly bar.
Advertisements
White Horse
Another place that beer lovers particularly like in London is the White Horse. This pub, located on Parsons Green in Greater London, was renovated in 2012, but you will still find all the charm of yesteryear. In fact, although the front of the White Horse seems ordinary, the interior of this pub is charming with its Victorian ceilings, high windows and vintage leather sofas where you can sit with friends and enjoy a beer. You will find several draft beers, including locally brewed Camden Hells and Sierra Nevada Pale Ale. This bar also offers you the opportunity to taste cask ales: beers containing little CO², contained in "casks" and served at a slightly higher temperature (between 8 and 9ºC).
Advertisements
The Spaniards Inn
You will also find a beautiful English pub in the Spanish inn The Spaniards Inn. This institution, which dates back to 1585, can be found in several books, including Charles Dickens' The Pickwick Papers. Just like at White Horse, you can drink several draft beers, including many traditional ones, near the fireplace or on the terrace nicely arranged on hot summer days.
The Dacre Arms
The Dacre Arms is the perfect place to enjoy a good English beer while having some privacy. Indeed, this friendly pub offers you a relaxing moment where you will be able to chat in good company on one of its many seats. Although The Dacre Arms has only four draft beers and a few snacks to offer, this pub is well worth the trip, if only to experience an unpretentious neighbourhood bar where even children and pets are welcome.
The Harp
Are you planning to go for a walk in the lively Covent Garden district? Make a stop at The Harp. This popular pub is on two floors and gives you the opportunity to enjoy a wide selection of draft beers. People go there for the drinks, but also for the friendly atmosphere as well as the typical English decor made up of large leather armchairs, vintage photos and chandeliers. Once there, you will feel at home!
The Red Lion
The Red Lion is another of London's pubs that you should take the time to visit once you have discovered the Westminster district in which this bar is located. Located near Big Ben and London Eye, Red Lion was once a medieval tavern, Hopping Hall, before being purchased by the Crown in 1531 and serving several British ministers, including Winston Churchill. If you love beer and politics, you will love this institution that has stood out over the centuries!
The Ten Bells
One of Shoreditch's must-see bars is the Ten Bells. You can enjoy a pint of English beer in a warm atmosphere. However, this pub is unfortunately famous for having two of Jack the Ripper's victims, Annie Chapman and Mary Jane Kelly, as regular customers. At one time, this bar was even called "Jack the Ripper" because of its sinister history. Some employees also reportedly saw the ghostly appearance of a very old man dressed as in Victorian times…
Lamb & Flag
Another London pub to include in your travel itinerary is Lamb & Flag. This bar, which is housed in a restored 19th-century building, is made of beige bricks, huge windows and an inner courtyard that allows you to enjoy your alcoholic beverage during the summer season. In addition to a vast collection of draft beers and wines, this bar also has a restaurant serving several local dishes. It is therefore worth going there, especially during jazz evenings!
Ye Olde Mitre
The Ye Olde Mitre is also worth a visit. This pub, which was built in 1546 by the servants of the Bishops of Ely, invites you to taste Fuller's brewery beers and other equally delicious drinks. This remarkably well-preserved institution will please you thanks to its typically English menu and its hospitable atmosphere.
As mentioned above, London is a travel destination where activities abound just like traditional pubs. These London pubs are historical and all offer excellent beers for every kind of beer enthusiast. You will probably find several reasons to make England your next vacation destination!
---
Cover photo: @mayflowerpub | Instagram