Here's why you should absolutely visit London
Are you looking for a travel destination? Why not visit London, England's capital city? Here are some good reasons to go there.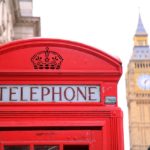 Most people try to visit several regions or places in the same country when they travel and that is quite understandable. However, if you are taking a trip to England and planning to visit London, try to spend more than a day or two there before your next stop. In fact, this capital has a lot to offer for anyone who loves culture, gastronomy, and large green spaces. If you doubt the relevance of staying in London for a long time to play tourist, we are sure that the following reasons will easily convince you!
Advertisements
Visit London: Stop by Buckingham Palace
You probably know the famous royal palace by name. The sumptuous residence of Queen Elizabeth II was built in 1703 by the Duke of Buckingham. It was not until 1820, however, that the vast residence was transformed into a palace for British royalty. On your way to Buckingham Palace, you can see the changing of the Royal Guard and visit the palace, provided the Queen is outside London. However, the majestic English residence is worth a visit, whether or not the queen is there!
Advertisements
Enjoy beers in English pubs
If you are a beer lover, London is famous for its countless pubs where artisanal beers are served. More than 7000 pubs, many of them Irish-inspired, can serve you lager, ale and keep you entertained until the wee hours of the night. No matter where you are, in any neighbourhood, you will have no trouble finding an English pub where you can enjoy a local beer.
Advertisements
Let yourself be tempted by British gastronomy
It is wrong to think that British cuisine is not good nor sophisticated. In fact, you will find both street food and gourmet restaurants in London. You can also enjoy the famous fish and chips available in most English pubs. In any case, London's cuisine has no reason to envy its neighbour, Paris. After all, the famous chef Jamie Oliver is British!
Advertisements
Relax in one of the many green spaces
Did you know that London is composed of almost 50% green spaces? In fact, this capital has two nature reserves and several parks, including the splendid St James's Park, Hyde Park and Kennington Park. You can walk around or simply relax on a hot summer afternoon. You will see many Londoners chatting with friends or picnicking when the weather is mild. It is worth going to one of these green spaces between two shopping trips or after a beer in a pub.
Go shopping
Take the time to go shopping during your stay in London. Whether you prefer markets or shopping malls, the fashionista in you will simply be delighted by the shops, which are abundant. If you like markets, Visit London has several suggestions for you, including the Portobello Road Market, where you can find a variety of retro items from clothing to records, as well as the Greenwich Market, where artisans sell jewelry, clothing and accessories on the street. So make sure you have space in your suitcases to bring back souvenirs!
Go explore the local attractions
London has several interesting attractions for all budgets. You can take a ride in the imposing London Eye, among other things. Another thing to absolutely go and see: Big Ben, the bell at the top of the Westminster Palace Clock Tower. You can also visit the impressive Westminster Abbey. You will be amazed by the beauty of this 13th-century religious building.
Soak up British culture
London has a very rich cultural scene. If you live to the rhythm of theatre and music performances, you will certainly be delighted in this capital, especially in the Shoreditch district where street art is very common. Also, take the time to visit the Tate Modern, a museum opened in 2000 that contains both a national collection of modern and contemporary art.
Go visit the Platform 9¾
Are you a Harry Potter fan? Go visit King's Cross train station! You will find there the Platform 9¾ through which the young wizards pass to go to Hogwarts. There are also several other places in London associated with Harry Potter. You can visit the Warner Bros studios in London where some of the scenes of the Harry Potter films were shot.
Visit London for its beautiful architecture, incredible shows and welcoming people but once you have discovered this city thoroughly, don't hesitate to visit Cambridge or Oxford. You will undoubtedly be amazed by its universities and its many colleges whose architecture dates back more than a hundred years.
---
Cover photo: Pixabay