10 low-alcohol beers you won't get enough of!
Responsible choices can be made when it comes to alcoholic beverages. Here are some low-alcohol beers to enjoy.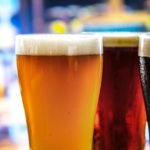 Beer is a very popular alcoholic beverage and has been around for a long time. However, in recent years, we have seen a new trend on the market for this type of consumer product: low-alcohol beers. Indeed, people want to continue consuming their favourite drink, but moderately and, above all, without gaining weight. With the holiday season upon us, we invite you to discover a few choices of drinks whose taste is in no way affected by the lower alcohol content. In addition, most of these drinks contain far fewer calories than alcoholic beverages with an average alcohol content. This gives you one more reason to consume responsibly!
Advertisements
Which beers have the lowest alcohol content?
According to an article published in the Journal de Montréal, low alcohol beers can have several common names. In fact, beverages containing 1.1 to 2.5% alcohol by volume may be called extra-light beer, extra-light ale, extra-light stout or extra-light. Beverages with 2.6 to 4.0% alcohol by volume are often called light beer, light ale, light stout or light carry. Knowing these common names will make it much easier for you to get low alcoholic beverages, whether in grocery stores, convenience stores or when you go out to bars.
Advertisements
Michelob Ultra, 4,0%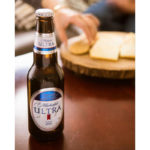 Michelob Ultra is a beer brewed by Labatt. It is a somewhat golden blonde with 4.0% alcohol. This 95 calorie, 2.6 g carbohydrate beer has a slight citrus aroma, making it thirst quenching and perfect for anyone who wants to consume responsibly, especially during the summer season.
Advertisements
Adnam's Sole Star, 0,9%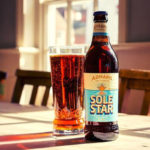 Before, this beer had 2.8% alcohol by volume. However, Adnam's changed the recipe of its popular drink to further reduce its alcohol percentage to 0.9%. This certainly does not detract from the good taste of the Sole Star. In fact, you will still find your favourite amber beverage combining floral and citrus flavours. You can also denote notes of caramel, enough to balance the bitterness of your drink.
Advertisements
Sleeman Clear 2.0, 4,0%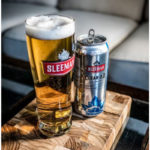 This lager from Sleeman will please people who want to drink a low alcoholic drink as much as those who want a light drink. Indeed, the Clear 2.0 contains only 2 grams of carbohydrates and 83 calories per can. Like the Michelob Ultra, you will appreciate its thirst-quenching flavour. To be enjoyed all year round, but especially during the summer!
Erdinger Alkoholfrei, o,5%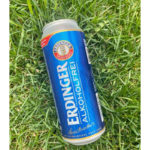 With its 0.5% alcohol by volume, Erdinger Alkoholfrei, which is a German beer, is considered a non-alcoholic drink. Although it is for everyone, the "social athlete" will particularly appreciate it because it contains vitamins as well as micronutrients.
Gose IPA du Barachois, 3,8%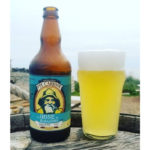 Gose IPA du Barachois is a German-style beer brewed by Pit Caribou. You will love its salty and sour taste. You can also find citrus flavours (such as lemon and clementine) as this beer is brewed with Mandarina Bavaria, Simcoe and Citra, hops releasing this type of aroma. Try it if you want a light drink!
Belgian Cherry Wheatbeer, 3,5%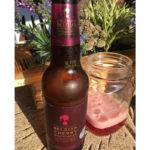 Belgian Cherry Wheatbeer is an ideal beer for people who want to drink responsibly while enjoying a drink whose flavour has not been neglected. Containing only 3.5% alcohol by volume, this wheat beer has a cherry taste reminiscent of cider. You can almost enjoy it as a dessert!
Nano IPA, 2,0%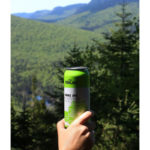 Nano IPA is a Quebec beer brewed by Oshlag. You will find the same bitterness as found in any IPA, minus the alcohol content! In fact, Nano contains only 2.0% alcohol. However, it has floral notes and a pronounced bitterness that make it appreciated and demanded again, without a doubt!
Thornbridge Wild Swan, 3,5%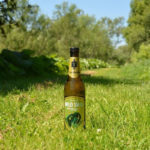 With only 3.5% alcohol, Thornbridge is a good choice of beer, especially if you like bitter-tasting drinks. You will also find refreshing lemon notes and a flavour that is both spicy and sweet because of the grains and herbal hops used by the brewers to make it.
L'Inattendue, 2,5%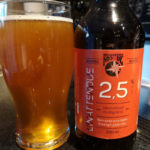 L'Inattendue is extremely popular with people who love low alcohol beers. This beer brewed by Les Brasseurs du Monde is golden in colour and has no less than seven cereals (oats, wheat, corn, barley, buckwheat, rye and rice), which gives it a unique and delicious flavour! Try it, especially if you like brioche bread and oatmeal cookies; you may well recognize these comforting aromas with every sip.
Molson Canadian 67, 3,0%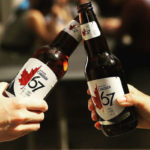 The Molson Canadian 67 has not only a low alcohol content but also a low-calorie content. It is, therefore, a true light beer. This lager, which has only 67 calories and 2 g of carbohydrates, has a subtle taste and is the result of a blend of malted barley, wheat grains and four varieties of hops.
There is, therefore, a wide variety of low alcohol beers on the market, as this article shows. And contrary to what one might think, less alcohol does not necessarily mean less flavour. So it is in your best interest to experiment with these alcoholic beverages!