10 activity ideas for a successful date in Toronto
Impress your first date or surprise your long-time partner with one of these perfect activity ideas for a perfect date in Toronto.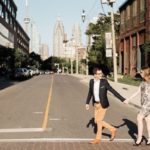 Do you feel like inviting your Tinder super like on an out of the ordinary first date? Is your relationship stuck in a routine? Or are you simply short of inspiration for new activities to do as a couple? First dates, blind dates and seasoned couples looking for a change will appreciate these activity ideas for a successful date in Toronto. Here are 10 activities to do together for quality moments with your loved one.
Advertisements
Bike ride on the Martin Goodman Trail
The bike path goes from to and along the waterfront for about 56 km. Its scenic and varied landscape makes it a superb destination for a romantic bike ride. Enjoy the nature, layout and surroundings on a beautiful sunny day or go in the late afternoon or evening and stop to enjoy the sun set on the city of Toronto.
Advertisements
Visit the Toronto Christmas Market
November is well underway and your bikes are already stored away for the winter months? Get into the holiday spirit, enjoy some mulled wine, discover the numerous artisan kiosks and take advantage of the numerous activities you can do as a couple at the magnificent Christmas Market in the Distillery District. Open during the day and in the evening from November 15th to December 23rd, the Toronto Christmas Market, possibly the best in all of Canada, with its lights and its huge illuminated Christmas tree is particularly romantic in the evening.
Advertisements
Edge walking
The most adventurous couples can let themselves be suspended in the sky over downtown Toronto. EdgeWalk allows those who want to test their limits to walk the highest circular hands-free walkway in the world. So be brave and climb to the top of the CN Tower with your partner for a date in Toronto you won't soon forget.
Advertisements
Visit art galleries
Of course, the Museum of Contemporary Art is a sure thing but why not also tour the numerous galleries that showcase the cultural richness of Toronto. Connaisseurs, amateurs and neophytes will appreciate and debate over the different exhibits during a romantic outing. Bau-Xi Gallery or Bau-Xi Photo, 8-11, Power Plant and Cooper Cole are only some of the choices you can further explore.
Foodie afternoon at the Saint-Lawrence Market
For a pleasant Sunday afternoon outing, plan a visit at the very charming Saint-Lawrence Market. You can gently stroll through it, talk to the different merchants and share several local specialties… And while you're there, shop a bit as a couple.
Craft beer tasting in Leslieville
Beer lovers should choose to meet in Leslieville for a tasting for two in one or more microbreweries of the neighbourhood. Godspeed Brewery, Eastbound Brewing Co and Rorschach Brewing Co are some of the breweries you should explore since they offer some of the biggest selections of artisanal beers. Bonus: most of these addresses also serve food so you can enjoy a bite to eat just the two of you.
Go to the beach
In summer as in autumn, the beach is always a destination of choice for a great time. Sports enthusiasts, romantics and couples looking for a moment of relaxation will find what they are looking for in addition to enjoying the sun and the water. Choose a surf-friendly beach such as Cherry Beach or a waterfront such as Bluffer's Beach ideal for laying a towel, absorbing the sun's rays and having a picnic.
Enjoy walking through Kensington Market
Bohemian souls and foodies alike will most probably enjoy walking through this hippie Toronto neighbourhood. The Kensington Market is not only an excellent place to relax in a park together, to stroll while admiring the murals and urban art or the street music but this sector also has numerous excellent restaurants to check out. Wine bars, coffee shops, canteens and restaurants like the Film Café and Grey Gardens and many others are worth the detour.
Visit the Trinity Bellwoods Market and cook a homemade meal
Yes, another market. But, this one has nothing to do with a neighbourhood or a real food market. Grab your reusable bags and head towards the Trinity Bellwoods Farmers Market. You can discover and taste a few prepared dishes and buy some cut flowers as well as local and in-season products to prepare a nice meal for two in the comfort of your kitchen.
Attend a baseball game
Toronto is currently the only city in Canada with a major league baseball team. So why not take advantage of this and go on a date to a ball game? You don't need to be a fan of the Blue Jays nor of baseball to have a great time as a couple at the Rogers Center. For only a few dollars, you can enjoy the atmosphere, eat some hot dogs and enjoy the game.
So dare to step outside your comfort zone to spice up your relationship or to enjoy a first and original first date activity. The city is full of places to spend quality time in good company, whatever your interests. So change your habits and opt for an original date in Toronto to rekindle the flame, start strong or continue on the right path with your partner.
---
Cover photo: liannapisani/Instagram