Amazon Prime: movies and series scheduled for February 2019
The arrival of a new month means the arrival of new film and television releases on Amazon Prime. Discover them now!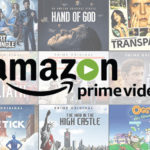 Every month, Amazon Prime has great new features to offer its subscribers. While January 2019 brought us Informer Season 1 (2018), Will & Grace Season 1-8 (1999-2006), Will & Grace Season 1 (2018), The Grand Tour Season 3 (2018), The Marvelous Mrs. Maisel (2017), Community Season 1-6 (2009-2014), Hot in Cleveland Season 1-4 (2010-2013), The Nanny Season 1-6 (1994-1999), 30 Rock Season 1-7 (2007-2013), 3rd Rock from the Sun Season 1-6 (1996-2001), Parks and Recreation Season 1-7 (2009-2015), Jean-Claude Van Johnson Season 1 (2017), The Big C Season 1-4 (2010-2013), Here's Lucy Season 1-4 (1969-1972), Shameless (UK) Season 1-11 (2004-2013), The Honeymooners Season 1-4 (1953-1957) et Gidget Season 1 (1966), this is what Amazon Prime has in store for us for February!
Advertisements
February 1st
The most anticipated
The Terror Season 1
1848. Sir John Franklin left with two warships, the HMS Terror and the HMS Erebus, to participate in a Royal Navy expedition to find the Northwest Passage. However, ships are trapped in ice near the Arctic and sailors suffer from famine, disease and cold, in addition to being attacked by a strange creature…
Amazon Prime Original
Agatha Christie's The ABC Murders Season 1
Generation Wealth
Advertisements
February 8th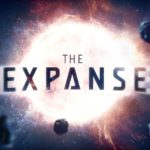 On February 8th, Amazon Prime subscribers will have the opportunity to discover the science fiction drama series The Expanse Season 1 (2015), 2 (2016) and 3 (2017). Nearly 30 hours of entertainment guaranteed!
Advertisements
February 13th
The most anticipated
Drama, mystery and science fiction serie fans will certainly be happy to know that Falling Water Season 2 (2018) will arrive on Amazon Prime on February 13th. This series tells the story of three strangers who, at the limit of reality and conscious thought, dream of parts of a greater and more sinister tragedy.
Advertisements
February 15th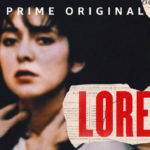 Amazon Prime Original
February 22nd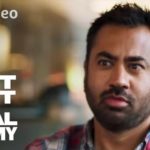 Amazon Prime Original
This Giant Beast that is the Global Economy
February 24th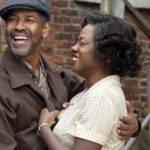 On February 24th, the critically acclaimed film Fences (2016) will appear on Amazon Prime. Starring Denzel Washington, Viola Davis and Stephen McKinley Henderson, the film tells the story of an African-American working-class man struggling to raise his family in the 1950s.
Once again, Amazon Prime will be able to entertain its subscribers in February 2019! Enough to spend hours in front of the TV, wrapped up far from the winter cold!
---
Cover photo: CNET France