The best gift ideas for the women you love
Any occasion is a good time to spoil your friend, wife or mother. Here are the best gift ideas for women to offer whenever you want.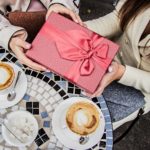 It is important to spoil the women you love from time to time and every opportunity is good to do so. Whether it's her birthday, Mother's Day or Christmas, a little attention is always welcome and will undoubtedly make your friend, wife, mother or sister happy. It is not necessary to opt for expensive gifts unless your budget allows it. It is easy to find wonderful gift ideas at low prices that will satisfy the ladies around you. So here are the best gift ideas for the women you love.
Advertisements
Personalized zodiac chain
The woman you want to spoil likes jewellery? A personalized zodiac chain from OliveBella could be the greatest gift of all! The gilded disc is hammered and plated with 24-carat gold while the chain is in 14-carat gold. The silver disc, on the other hand, is hammered and plated with thin, lead-free silver .999, while the chain is made of silver. Available in all signs of the zodiac, you can personalize it with an initial engraved on a star or moon shaped charm. A customizable gift is always a good idea!
Advertisements
Stylish charging dock
This stylish charging dock is almost an essential for all women. Brilliantly designed, it has a perfect slot on which to place a watch or bracelet, a practical notch for the one who always misplaces her keys and an elegant and subtle groove that hides the cell phone's power cable. It is a perfect addition to any room in the house.
Advertisements
Crossbody bag with tassel
Just the perfect size and all the space needed to store wallets, keys, your phone and essential beauty items, these magnificent crossbody bags will certainly delight the lucky woman who will receive them as a gift. In addition, the zipper on the front of the bag contains a practical pocket. It is available in more than 40 colours.
Advertisements
Glass mirrored shadow box jewelry display case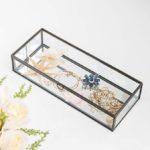 All women own jewellery and like to be able to store it neatly. However, some jewellery may be particularly pretty and instead of hiding it in a wooden jewellery box, for example, a woman may want to place it more in plain sight. In this case, this pretty glass jewelry box created by MyGift is exactly what she needs. A mixture of gold jewellery and various accessories can give a very beautiful result.
Novel Nine Perfect Strangers, by Liane Moriarty
Giving a book as a gift to a woman is usually a sure thing. However, the choices are endless, so choosing a new book is ideal; you will have less chance of offering her a novel that she has already read or that is already in her library. From this perspective, a wise choice now would be Nine Perfect Strangers by Liane Moriarty. Released last September, it is the perfect gift for the one who has read Big Little Lies, watched the TV adaptation and is looking forward to the arrival of season 2.
FabFitFun subscription box
A monthly box is always a winning gift, especially since it lasts several months or even a year! There are several types of monthly boxes for all types of women, but one of the most popular – and best known – is certainly the one from FabFitFun. Its popularity certainly comes from the fact that this box contains, each season, between 8 and 10 items of the latest beauty, wellness and home products. In addition, the box can be customized according to the preferences of the person who will receive it!
Quench Squad Hydrating Mini Lip Set from Tarte
Who doesn't need a lip balm on hand at all times? And if this balm coats the lips with a pretty healthy shade while moisturizing them, in addition to being offered in a festive collection, a woman will absolutely not be able to resist it! These Tarte balms offered at Sephora come in a package of four shades: pink, neutral, forest fruits and red.
Wine Talk 5 piece tool set
This Wine Talk 5 piece tool set is the perfect gift for any wine lover. Available in a distinctive bottle-shaped box, it contains all the essentials for the discerning wine drinker, including a bottle opener, cap cutter, wine stopper, anti-drip collar and spout. This is a great gift idea for women who love the finer things in life.
Leather travel jewellery case
All women own jewellery and all women want to carry some of it with them when they are travelling. However, to avoid losing them or getting them all tangled together, using a travel jewellery case is ideal. A beautiful and practical leather case will certainly please any woman in your life.
M.A.C. Girls Palettes
Each pallet in this superb M.A.C. Girls collection includes eight eyeshadows and an illuminator. With the many palettes available in different shades, you can certainly find one that will suit the tastes of the woman you want to cherish.
Gift ideas for women are really not that difficult and don't have to be expensive, no matter the occasion for which you want to give her a gift. It's just a matter of finding the ideal gift that will suit her tastes and needs!
---
Cover photo: neuravnoveshenui | Bigstock