10 of the best movies you'll never want to watch a second time
Some films are real successes, but for various reasons, seeing them once is enough. Here are 10 of the best movies to only watch once.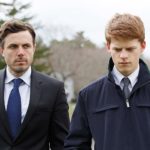 In cinema, as in other art forms, there are works of all kinds. Whether it is comedies, dramas, action, horror or science fiction films, each genre has its own classics, its own undeniable masterpieces. Generally, we tend to believe that a cinematographic success is defined, among other things, by the desire to see it and see it again, a film that we can watch twenty times without tiring, but this is not always the case. A film can be ranked among the best and yet, after seeing it once, you don't want to listen to it again at all. There are various reasons for this, for example, that the film is visually or emotionally difficult for viewers. Here are 10 of the best movies you absolutely need to watch but that you'll never want to watch again.
Advertisements
Requiem for a Dream
Darren Aronofsky's psychological drama, Requiem for a Dream, released in 2000, can leave no one indifferent. Based on Hubert Selby's eponymous novel, the film tells the story of Harry and Marion, a young couple who want to start a business, hoping to become rich and happy. However, the two lovebirds are heroin addicts and accept a friend's proposal to generate their start-up funds by joining the drug trade booming around Coney Island. Unfortunately, this decision will lead to the downfall of all of them. Requiem for a Dream is a gem in terms of aesthetics and technique, but it will leave you with a deep sense of discomfort and malaise because of its overly explicit scenes about the ups and downs of drug addiction.
Advertisements
Irréversible
This French suspense, courtesy of Gaspar Noé, released in 2002, tells a difficult story. As Alex goes to a party at a friend's house with her ex-husband, Marcus, and her best friend, Pierre, she leaves the party alone, bored by it. As she walks through an underpass, Alex crosses paths with a man who rapes her. From then on, Marcus and Pierre set out to find the man who had assaulted the young woman. On the one hand, Irreversible is a film from which we cannot detach our attention and whose rhythm does not give us time to be disgusted, but the story is so harsh and some scenes, including the rape scene, are so explicit and violent that the images will remain forever etched in your memory.
Advertisements
Oldboy
Released in 2003, the film Oldboy, directed by South Korean Park Chan-wook, plunges us into the difficult fate of a man, Oh Dae-Su, who is kidnapped one day while he is drunk. He will remain locked in a hotel room for 15 years, still ignoring the identity of his captor. Suddenly freed, the character finds himself trapped in a web of conspiracy and violence. As he tries to get revenge, his life gets more complicated when he falls in love with an attractive sushi chef. Representing one of the best revenge films in existence and offering a different rhythm than Hollywood films, the shocking outcome of this story will, however, leave you with the impression that you would have preferred that the mystery surrounding the kidnapping of Oh Dae-Su never be revealed.
Advertisements
Funny Games
In 2007, Michael Haneke offered us the intense psychological thriller Funny Games, a shot-by-picture remake of an Australian film of the same title released in 1997. As a family goes to their second home for the holidays, they find themselves preyed upon by two young serial killers who take them hostage, forcing the couple and their young son to participate in sadistic games if they want to stay alive. As the director points out, this film is intended to be a reflection and critique of the violence used in the media. As good and engaging as this film is, all the horror and anguish experienced by the family can only knot our stomachs and give us nightmares. Horrible and frightening, Funny Games is not a film that you have fun watching more than once, especially since you can't really say that the pleasure is there at the first screening.
The Wrestler
Darren Aronofsky struck a second time in 2008 with a very different film, although just as good and confusing as Requiem for a Dream, The Wrestler. It follows Randy "The Ram" Robinson, a wrestler whose glory days are long over. Still fighting occasionally at special promotional events, he now earns his living as a supermarket employee. One day, Randy suffers a heart attack that forces him to completely stop fighting. Trying to reconnect with his daughter and find love in a strip club, Randy will realize that his life no longer makes sense without wrestling and will decide to try it all in one last match. This sad film, although beautiful, will certainly leave you crying and you won't want to experience all these emotions a second time.
Enter the Void
In 2009, Irréversible's director, Gaspar Noé, offered moviegoers another admirable but equally disturbing work, Enter the Void. He tells us the story of Oscar and his sister Linda who recently moved to Tokyo. Respectively drug dealer and naked dancer in a nightclub, their lives change one night when Oscar is shot dead by the police in a bar toilet after being denounced by one of his clients and friend. Oscar had promised his sister that he would never abandon her, so as her soul left her body, she began a long wandering through the city. Described as a psychedelic drama by its own director, Enter the Void is a clear success on the technical, aesthetic and thematic levels, but turns out to be far too disjunct and fragmented to make you want to relaunch such an experience.
Antichrist
***This video may be unsuitable for some readers***
Antichrist by Lars Von Trier, released in 2009, is one of the most disturbing but best movies to watch. Divided into 6 parts – a prologue, four chapters and an epilogue – the film follows a couple who have to live with the loss of their young son. Following the death of their toddler, who climbed out his bedroom window and fell overboard while his parents were having sex, the mother finds herself in the hospital in an atypical state of grief that paralyzes her. Her husband, who is a therapist, however, does not believe in the psychiatric care offered to his wife and decides to take care of her himself. So they go to a cabin in the woods to get out of the world. However, once there, the man is in the grip of strange visions and the woman begins to exhibit increasingly violent sadomasochistic sexual behaviour. While its artistic execution is absolutely incredible, Antichrist is an extremely traumatic and disturbing film.
Fruitvale Station
In 2013, director Ryan Coogler offered us his powerful film Fruitvale Station. Based on real events, the film tells the story of a 22-year-old Jordanian boy, Oscar Grant, who now lived in the United States and was shot dead by a Bay Area Rapid Transit agent in 2009. Father of a 4-year-old girl and an unfaithful lover, Oscar is a small-time marijuana dealer who is trying to get his life back in order after a few months in prison. As he celebrates New Year's Eve and his mother's birthday on December 31, 2009, he agrees to travel to San Francisco to see the fireworks. However, in the early morning, on the way back, a fight breaks out between Grant and a former inmate. As the police tries to resolve the situation and arrest the two men, Grant is shot in the back and dies during the surgery. As soon as the film begins, we already see real scenes of Grant's murder, which means that as beautiful, optimistic and inspiring as it could have been, Fruitvale Station is all the more painful when we think that all Grant's efforts to achieve a better life are in vain. The chances of you wanting to watch this film a second time are slim.
Green Room
Jeremy Saulnier's Green Room, released in 2016, is a thrilling but also intense police horror thriller. As punk rock band The Ain't Rights ends a rather disastrous tour, they agree to do one last show in a remote region of Oregon. However, when they return backstage after a set, the group is confronted with a still warm corpse. The members of The Ain't Rights are therefore targeted by violent skinheads who are determined to kill the unwelcome witnesses to their crime. So they decide to lock themselves in a room and try to find a way out of it alive. While the story is extremely compelling, the explicit killing scenes showing decapitation and the most morbid bloodbaths will turn your stomach upside down and will not make you want to relive all this horror in any way.
Manchester by the Sea
Kenneth Lonergan's Manchester by the Sea was released in 2016 and was an immediate success. However, people who wanted to see it again after a first screening were certainly quite rare. It tells the story of Lee Chandler, a handyman who lives in seclusion, far from everyone. His only outings are those he makes at the bar, where he often ends up fighting. Lee's life will change, however, the day he learns that his brother has died of cardiac arrest. He will reluctantly have to return to his hometown, Manchester by the Sea, from which he fled several years ago, to organize the funeral and take care of his nephew. His return to this city will be difficult; Lee will constantly be confronted with the demons of his past and although having the care of his nephew may seem sufficient to restore him, Lee will have to admit that he is unable to overcome the depression and guilt that have plagued him since the unfortunate incident he once caused. Emotionally strong, this film may actually be too emotional. It is a great work, but no one wants to relive all the pain and sadness of the main character.
As these 10 cinematographic works prove, it is possible to have before our eyes some of the best movies there is without wanting to watch them again once we have finished viewing them. Nevertheless, you should not be afraid to see them since they are truly admirable.
---
Cover photo: IMDb | © Everett Collection