Best songs of 2018 we're adding to our Spotify playlist
To relive your musical year this holiday season, check out the best songs of 2018 now!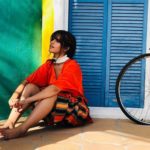 With the holiday season upon us, there are necessarily many traditions, including the exchange of gifts between friends and family, multi-course feasts and the famous wrap up of the year's top music charts where you can rediscover the albums and songs that have marked the year. It is always nice to immerse yourself again in the music that accompanied you for several weeks or even months, and to remember the good memories associated with it or simply to listen again to the songs that were the most popular during this past year. If you want to know which songs were the most played on the radio, here are some of the best songs of 2018 you'll want to listen on repeat until the clock strikes 12 on December 31st.
Advertisements
The Weeknd, Call Out My Name
The Weeknd, whose real name is Abel Makkonen Tesfaye, has been on the music scene for a few years now. Indeed, the Canadian artist released Kiss Land (2013), Beauty Behind the Madness (2015) and Starboy (2016), three studio albums that contributed to his success before releasing the EP My Dear Melancholy in 2018. It is on this mini-album that we can, by the way, find the most touching track Call Out My Name, where love, but also grief are omnipresent on Tesfaye's catchy R&B album: "I said I didn't feel nothing baby, but I lied/I almost cut a piece of myself for your life/Guess I was just another pit stop/'Til you made up your mind/You just wasted my time".
Advertisements
Lady Gaga and Bradley Cooper, Shallow
You have probably heard of the film A Star Is Born. This feature film, which is based on the 1937 film of the same name, features Lady Gaga and Bradley Cooper. It was a hit with movie lovers, but also with music lovers with its soundtrack featuring the song Shallow. This song, which happily mixes country, pop and Americana, has won the hearts of many people, and with good reason.
Advertisements
Leon Bridges, Bad Bad News
Leon Bridges made a name for himself among soul and jazz fans with his album Coming Home in 2015. It is no surprise that the single "Bad Bad News" from his most recent album, Good Thing (2018), has risen to the top of the charts since its release. This track, like the rest of the album, will warm you up and certainly make you dance during your many holiday parties. To listen to again and again!
Advertisements
Troye Sivan, Bloom
Troye Sivan is an Australian singer-songwriter. His song Bloom, the title track of his second album, was undoubtedly a highlight during 2018. This song, which, according to the artist, is a "hymn to homosexuality", is revealed under a pop reminiscent of the 80s.
Florence + The Machine, Hunger
This is not the first time that Florence + The Machine's singer, Florence Welch, has propelled songs to the top of the charts; Hunger is no exception. Florence Welch said, speaking of Hunger, in an excerpt from a press release on Noisey: "This song is about the ways we look for love in things that are perhaps not love, and how attempts to feel less alone can sometimes isolate us more," Welch said in a statement. "I guess I made myself more vulnerable in this song to encourage connection, because perhaps a lot more of us feel this way than we are able to admit. Sometimes when you can't say it, you can sing it."
Camila Cabello, Never Be the Same
Camila Cabello made a name for herself at the age of 15 on the second season of The X Factor. It is surely, however, thanks to her song Never Be The Same that you know her. This song, in which Cabello compares love to nicotine, heroin and morphine in the chorus, is very catchy and daring. No wonder so many people had a soft spot for this song and its performer.
The Carters, Apesh**t
Beyoncé and Jay-Z are obviously two accomplished artists who have successfully completed several projects. Apesh**, a song that could not have been more provocative, was superbly filmed at the Louvre in Paris. From its release, the Carter's song and video clip made the headlines in the media for their committed and modern tone, referring in particular to the "Black Lives Matters" movement.
Young Thug et Elton John, High
Young Thug, an American rapper, made an amazing collaboration with Elton John on his most recent EP, On The Run (2018). You can hear the melodious voice of the British artist on the chorus of the song High. The marriage of the voices between Young Thug and Elton John is very successful, leaving us on a soft and gliding song, as the title suggests so well.
King Princess, 1950
King Princess, a young American singer-songwriter named Mikaela Straus, unveiled her song "1950" from her EP Make My Bed. This slightly retro pop piece highlights King Princess' voice and the message it tends to convey through its gentle harmonies: the right to be queer and to live this freedom in complete peace of mind. This is definitely one of the best songs of 2018.
Mitski, Geyser
Mitski's song Geyser is an extremely powerful musical piece for the two minutes and twenty-three seconds it lasts. It is not without reason that this impossible love song has captured the attention of music lovers.
Snail Mail, Pristine
Despite her youth, the singer and guitarist of Snail Mail, an indie rock project that is at the origin of the EP Habit (2016) and Lush (2018), has delivered an exciting song. It is in a composition where rock and indie music are firmly committed that Pristine reveals feelings such as anger, but also deep anguish. To listen to on Spotify, just like the rest of her album!
Janelle Monáe, Make Me Feel
Janelle Monáe is an artist who distinguishes herself as much by her style as by her rhythmic songs which give only one desire, that of dancing all night long! The song "Make Me Feel", from her album Dirty Computer, is no exception to the rule. This funk-inspired piece is as daring as ever in its Prince-like sounds as in its lyrics, which are in fact an ode to sexuality and desire liberated from all limits.
Ariana Grande, No Tears Left to Cry
No Tears Left to Cry is the first song released by Ariana Grande following the May 22nd, 2017 attack in Manchester. The singer offers to her fans and all those who want to listen to her single to join her on the dance floor and put aside all the hatred and pain. This is how she sings, with her more than melodious voice: "Ain't got no tears in my body/I ran out, but boy, I like it, I like it, I like it, I like it, I like it/Don't matter how, what, where, who tries it/We're out here vibin', we vibin', we vibin', we vibin'".
Drake, Nice for What
Drake has been accumulating hits for several years now. "Nice For What", the third single from the album Scorpion, has propelled itself to the top of several charts thanks to Drake's interesting mix, including Lauryn Hill's voice as well as the theme addressed by the rapper, that of girl power.
Anderson .Paak, Til It's Over
Anderson .Paak, whose real name is Brandon Paak Anderson, is very popular on the rap and hip-hop scene since the release of his album Venice in 2014. Til It's Over is, like most of the songs of the American singer, drummer and rapper, equal to his talent. This refreshing song that stays in your head reminds us of the candour, but also of the passion that some one-night stands have for one night: "You could never be my one and only, anyway/Say, can't a young man dream?/Can't we all live the life on a widescreen?/What's the point? Yeah/Yeah, we had fun, if only for the time being".
Listen to these songs on Spotify
To listen to these songs, that probably marked you in some way this year, don't hesitate to browse through our BetterBe playlist and share it with your family and friends!
These are obviously only a few of the tracks that have stood out over the past year. You can find several other songs that were popular in 2018 on Spotify in various playlists.
---
Cover photo: @janellemonae | Instagram