10 escape rooms in Ottawa for an exciting afternoon
There are tons of escape rooms in Ottawa and they are a great way to spend a fun and challenging afternoon with colleagues, friends or family.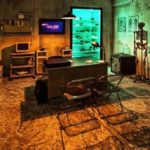 There are numerous fun activities to try in Ottawa. Whether you are more athletic or intellectual, you can easily find something to keep you busy all afternoon. If your group of friends likes puzzles, riddles and challenges, you should strongly consider trying your luck in an escape game. The latter is more and more popular and for good reason; it is impossible not to have fun while trying to escape from a room! Here are 10 escape rooms in Ottawa for those who want to enjoy a fun and challenging adventure.
Advertisements
Lockdown Ottawa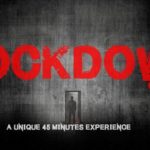 Located a stone's throw from the St. Laurent Shopping Centre, Lockdown Ottawa offers 3 different rooms, each lasting 45 minutes at a cost of $21.90. The Visitors offers you a scenario where you take refuge in a mysterious building to escape the darkness, but this reflex could turn out to be a very bad one. Trudeau Towers, on the other hand, offers you a night in a luxurious hotel, but in the elevator on the way to your luxury suite, a bomb threat forces it to stop instantly. Can you defuse the bomb and avoid the worst? Carnevil, for people 13 years and over, plunges you into a murder story in which everyone is a suspect. While you are trapped in the room, another murder occurs. You must, therefore, unmask the assassin in this murderous and mysterious escape room before your time is up.
1080 Ogilvie Road
Advertisements
Amaze Ottawa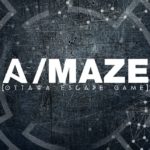 At the moment, Ottawa's Amaze, also located in the ByWard Market, offers only one room, Parliament's Bomb, but it is well worth the experience. It will cost you $23 and you can participate in groups of up to 5 people. In 1604, Guy Fawkes was involved in a radical movement to overthrow the British royal family. He is also known to have plotted the assassination of the English king by destroying the parliament. Your goal is to defeat his plans and avoid disaster. Stay tuned though, as a second escape room, Dr. ByWard, will soon open its doors and will certainly be interesting.
89, Murray Street
Advertisements
Escape Manor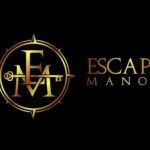 The Escape Manor in downtown Ottawa offers 4 different escape rooms: Cabin 13 takes you into a worrying scenario that will force you to repeat to yourself that this is just a game to keep your cool; The Azylum offers you a guided tour of an asylum, but your guide leaves you in a room full of jars containing unknown substances and other questionable scientific equipment. The steel door is locked and your guide doesn't seem to have planned to come back for you; The Darkness pushes you to have to settle an agreement that didn't go as planned and leaves you in an unfortunate situation; Beau's Brewery, finally, involves a lost recipe for a beer known to have been the best ever made. Your goal is to find this recipe again. Each experience is 45 minutes long for $23 and adapted for a maximum of 6 people, the different scenarios proposed by the Escape Manor will satisfy your desire for adrenaline. Note that if your group consists of less than 6 people, strangers could be put together to fill the maximum number, which is common in this type of place.
201 Queen Street, fourth floor
Advertisements
Mystery Motel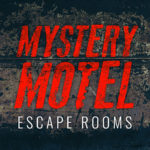 The Mystery Motel is operated by the Escape Manor, but it is located at the ByWard Market and a story surrounding a lost diamond connects the three rooms it offers, which is a very interesting added value. Also 45 minutes long for $23 and for a maximum of 6 people, The Boudoir, The Magician's Studio and The Parlour are interrelated, so it is really interesting to return to the Mystery Motel to complete all three. The Boudoir is the room in which Rose LaFleur settled before she disappeared with the famous diamond and you must discover the mystery of her disappearance; The Magician's Studio is the workplace of William Dank, an illusionist recently found dead, and you must solve his murder by exploring his studio; The Parlour is Ottawa's most famous criminal district and it is very likely that you will find traces of William Dank in its walls.
41 York Street, third floor
Hideaway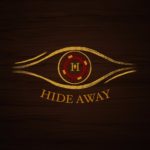 With a third and fourth escape room currently under construction, the Ottawa Hideaway is truly a destination par excellence for a good time with friends. As for the two existing rooms, The Heist and Abandoned Space Ship, they will respectively lead you into the heart of a robbery of one of Ivory Machine's personal galleries to retrieve a mysterious relic and aboard a spaceship to the Andromeda Galaxy to recover another relic. The third room, Ancient Temple, will take you back to the Andromeda Galaxy to explore the temple and retrieve another relic before Ivory Machine takes it. However, we do not yet know the scenario that will be proposed in the fourth room. You can participate in these 45-minute escape rooms in groups of 2 to 8 people, depending on the scenario, for $21.25 per person.
65 Bank Street, second floor
Funhaven Escapes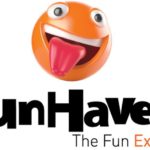 More focused on family fun, the FunHaven Escapes offers 4 scenarios of different levels of difficulty. The Crystal Cave is actually an easy 10-minute mission in a team of 2 to 6 people during which you must help a magician unleash the magic of the crystal cellar. Rainforest Renegades, Deep Descent and Curse of the Forgotten are more difficult one-hour adventures; in Rainforest Renegades, you have won tickets to visit the Amazon Rainforest, but when you arrive, you are captured and must escape in teams of 4 to 8 people; Deep Descent sends you to visit the U.S.S Silver Siren, a submarine relegated to a museum, but as the submarine's central system derails, you must try to save your life as you sink deeper and deeper into the sea; Curse of the Forgotten offers you an excursion to an Aztec tomb to find the Jade Skull, which never loses a single battle, but which until now was considered lost forever. You can participate in these activities for $20 per person.
1050 Baxter Road
Captive Escape Room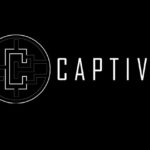 Offering 3 very different scenarios, Ottawa's Captive Escape Room will certainly convince you to return after your first visit. First, you can immerse yourself in the middle of New Orleans in 1862 with Dracula's Library. As investigative journalists, you and your team have been following the trail of the world's oldest vampire for some time, but your interest in Dracula and your desire to expose it has not gone unnoticed and you find yourself in the middle of a deadly game from which you must escape before it is too late. Then, with Charlotte, you will have to solve the mystery surrounding the murder of Charlotte and her younger sister by their father, Gerald Grundy, who killed himself after his crime. 30 years after the sad events, questions still remain unanswered and the crime still hides many mysteries. Why did this family man kill his daughters? Why did he then commit suicide? Where are the girls' bodies? Finally, Cabinet of Curiosities will put you in the shoes of burglars who have been commissioned to steal one of the unique relics contained in the cabinet of the eccentric twins Xander and William McCreedy, who collect artifacts from all over the world. However, your employer and the relic you have to steal are unknown to you and during your adventure, you will learn that you can't trust anyone… Dracula's Library and Charlotte are each 45 minutes long and are conducted in teams of 2 to 8 people, while Cabinet of Curiosities is one hour long and can include 4 to 14 participants. The entrance fee is $27 per person.
208 Slater Street, unit 202
Amnesia Escape Games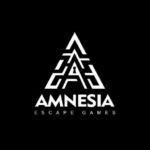 There is no shortage of escape games at the ByWard Market. In addition to Amaze and the Mystery Motel, you will find the Amnesia Escape Games, which offers you 2 rooms – soon 3 – just as entertaining as its competitors to try in teams of 2 to 10 for 25$ per person. The Disenchanted Forest invites you to try to save the enchanted forest which, because of an evil wizard, sees its Tree of Life withering away. Using a universal language, this escape room is adapted for people from all over the world! As part of Canada's 150th anniversary, Amnesia Escape Games has decided to offer you the EhScape to Canada, a scenario in which you will have to prove your Canadian qualities. Attempting to enter Canada via the Ottawa National Airport, you will be tested to determine your level of "Canadianness" since all computer systems are out of order. If you can answer their questions by demonstrating your Canadian qualities of collaboration, cooperation, communication and ingenuity, you can return home. The Lost Civilization is not yet available, but you can explore the secret excavation site where evidence of an as yet unknown ancient civilization has been discovered. Your goal will be to successfully assimilate the teachings of this former highly evolved society, which may undermine our current understanding of the universe. This is one of our favourite escape rooms in Ottawa!
37 Clarence Street
Unlocked Ottawa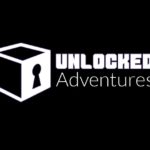 Unlocked Ottawa offers a number of really interesting advantages: it offers 4 different rooms of varying lengths of time, each of which can be adapted according to the level of difficulty of your choice: "Kids", "Family" or "Expert", and the admission fee varies according to the scenario and the age of the participants. The possibilities are almost endless; no matter if you go with family or friends, all the escape rooms are at your disposal, and this, at the level of difficulty of your choice. Fortune Found immerses you in the mystical world of a fortune teller who casts a spell of bad luck on you after catching you rummaging through her tent. In Our Man on Sussex, you become international spies working for the F.A.L.C.O.N. organization and have to investigate one of your colleagues, Felix Sykes, who recently became a thug. You will, therefore, have to break into his apartment and install a virus on his computer in order to send all the necessary information directly to your headquarters. In Shipwreck, you finally find the trace of the Red Rock wreck you've been looking for. Once owned by treasure hunters, its hold is filled with gold, precious stones, pearls and ancient coins. You must arrive at the wreck before the archaeologists if you want to keep the treasure for yourself. Finally, A Halloween Murder Mystery is a special room offered only during the Halloween period. You'll have to solve the murder of Patrick the Vampire, found dead in his living room. Who killed him? What weapon was used? Why this murder? It is up to you to answer these questions.
329 March Road, suite 202
Jigsaw Escape Rooms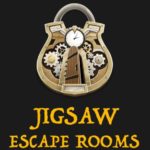 The Jigsaw Escape Rooms is impressive for the 5 rooms it offers, ranging from medium to difficult. Cabin in the Woods takes you to the heart of Gatineau Park for an evening hike and all of a sudden you hear a noise… That's the last thing you remember. You wake up in a mysterious cabin with blood on the walls; you have to run away before the murderer comes back. In CSI: The Study, you play investigators investigating a recent crime scene in the office of a well-known and eccentric contractor who owns the Cromwell Toys company. As you examine the scene, the office door closes and a voice tells you that it will come back to take care of you soon…  In The Diamond Heist, you are part of an elite crime syndicate that has committed numerous robberies, including one that brought you $10 million in diamonds. However, one of your partners took credit for your work, so you found out where he is hiding and will take revenge, but hurry before he finds you first. The Castle plunges you into the land of Elmir, which is hit by an unstoppable black force, while neighbouring countries have been ravaged by war and poverty. As brave knights, you are in search of a powerful weapon that is said to defeat the darkness that ravages your land. Hidden in the castle, you must find it. Finally, The ByWard Market Butcher – which is also the name of a serial killer who has been kidnapping victims for many years and of whom nothing is known, except that he leaves human body parts around the market – interferes with a blood-freezing scenario. While you've had a well-drunk evening at the ByWard Market, you're on your way back and you're hungry. You then see a poster advertising free steak in a butcher shop, so, without thinking, you follow the strangely arranged arrows that lead you to the door of a basement. That's when you walk towards your worst nightmare. All escape rooms cost $22, last 45 minutes and can be done in teams of 2 to 8 people, except The ByWard Market Butcher which is one hour long and can be done in groups of 4 to 10 people.
12 ByWard Market
There is no shortage of activities for a nice afternoon with friends, but there are many escape rooms in Ottawa and this kind of activity is always a winner. Just find the place and scenario that suits you best for a great time and tons of entertainment!
---
Cover photo: Escape Room Budapest