10 lesser-known Netflix series to discover right now
There are so many different kinds of Netflix series on this platform that it is hard to know which ones deserve our full attention.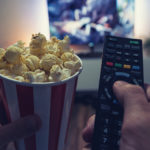 All the reasons are good to spend an evening – or an afternoon, or a whole day, why not? – in front of the television. With platforms like Netflix, it's now very easy to watch what you want when you want. However, there is so much diversity that it can be difficult to choose which TV series to start watching. The easiest way is obviously to opt for a sure value, a series that everyone praises, but then, far too many excellent series remain in the shadows when they are well worth our time. Here are 10 lesser-known Netflix series to discover without delay.
Advertisements
Dark
For suspense-seekers, this Netflix series is definitely a must. Dark is the first ever German Netflix original series, but given the enthusiasm it has generated, it will probably not be the last. The series has been renewed for a second season, which should be available in 2019. Dark tells the story of four traumatized families who try to find answers to their questions following the disappearance of a child in the forest of Winden, discovering some mysteries of the city. The series takes the viewer on a journey between 1953, 1986 and 2019, years when history repeats itself for some unknown reason.
Advertisements
The Crown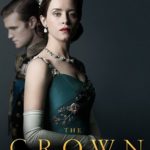 One of Netflix's biggest productions right now is certainly the series The Crown. With luxurious and impressive sets and costumes, it traces all the events and plots surrounding the reign of Queen Elizabeth II, from her wedding to today. For those who are fascinated, or simply intrigued, by the British monarchy, this moving series is not to be missed. Two seasons are currently available on Netflix and the third should be released in 2019.
Advertisements
Ozark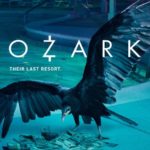 At first glance, Ozark might seem like a rather banal series. It tells the story of the ordinary family life of Marty, married and father to two teenagers. However, his employer is none other than the second largest Mexican cartel that exists and the latter has given him the mission of laundering $500 million in 5 years. Starring Jason Bateman in the lead role, this rather suspenseful series is in its second season, which will be available as of August 31, 2018.
Advertisements
The End of the F***ing World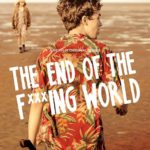 The End of the F***ing World is a delightful series filled with dark humour. Featuring a psychopathic teenager who is not unlike the character of Dexter in the eponymous series, it tells the story of this young boy, James, who ardently wants to kill a rebellious and dreamy teenager, Alyssa, whom he meets. Together they run away and James' plans fall apart when he begins to develop feelings for Alyssa. Their journey is full of adventures and we can only be amused and entertained by their story. For the moment, The End of the F***ing World has only one season of 8 episodes, which can easily be watched in one weekend or even in one day.
Glow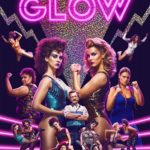 Funny and endearing, Glow is a series that highlights strong and determined women. Taking place in the 80's, energetic women became, against all expectations, iconic wrestlers. With two seasons to its credit so far, Glow is without a doubt one of the Netflix original series not to be missed.
Black Mirror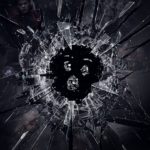 If you are looking for a series that will make you think and generate some debates, Black Mirror is exactly what you need. This series, whose fifth season is scheduled for late 2018, draws its inspiration from the omnipresence of technology in our lives and our relationship to it. The latter is certainly very practical on a daily basis, but to what extent is it legitimate and healthy to use it? Taking place in the near future, Black Mirror mixes science fiction, horror, satire, thriller and drama in incredible scenarios.
Mindhunter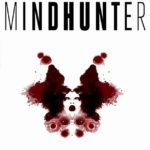 Directed by the excellent David Fincher, who gave us, among others, films like Se7en, Fight Club and Zodiac, Mindhunter slips us into a gripping psychological suspense that takes place in the 70s. While the FBI is still using old profiling techniques, two agents are trying to develop a new investigative technique. Instead of sentencing serial killers to death, they want to work with them to understand their psychology in order to successfully arrest other killers. But is this method realistic and effective? Carried by a beautifully written script, with tasty questioning scenes, Mindhunter is really worth seeing.
Atypical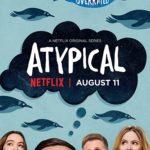 Atypical is a surprising, funny and touching series. The viewer follows the daily life of Sam, an 18-year-old autistic boy, as he tries to gain independence and find love. Without ever being inappropriate or disrespectful, this series shows us with sincerity, lightness and humour the difficulties that a young autistic boy may encounter during his passage into adulthood, but also the impacts that this new stage of life can have on the other members of his family. The second season of this sweet series will arrive on Netflix on September 7th, 2018.
One Day at a Time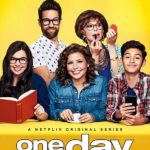 A revival of the cult series of the same name broadcast in the 70s, One Day at a Time is a light and adorable comedy. While a single mother tries to raise her two teenagers to the best of her ability, her own mother offers her help. However, the educational methods of the two women are at the opposite ends of the spectrum, the grandmother's being rather archaic. Two seasons are currently available, with the third coming in 2019.
Dear White People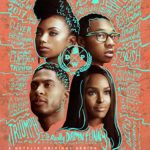 The Dear White People series is based on the film of the same name, released in 2014. Intelligently executed, this series follows students of colour, while they attend a predominantly white university. This dramatic comedy confronts us with important realities, that of identity, sexual and human history, while Sam White, a student, hosts a radio show in which she denounces the injustices she and her companions live every day. The first two seasons are currently available and the third will be released in 2019.
While the choices available to you on Netflix are virtually endless, it can sometimes be difficult to decide what to watch. Despite the large productions which are indeed safe choices, there are many other lesser-known Netflix series, which deserve your full attention.
---
Cover photo: IMDb