New iPhone and Apple Watch: All you need to know
If you're thinking about getting one of Apple's new iPhone and apple watch models, here's everything you need to know about them!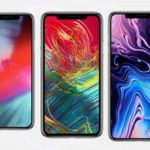 The iPhone, by the extremely popular brand Apple, has been sold worldwide since the release of its first model. It is therefore not surprising that everyone was impatiently waiting for the announcement of the commercialization of the new phone models sold by Tim Cook's company. So it was during the traditional "Apple 2018 keynote", an annual conference presented to the general public in Cupertino, California, that the company announced the release of its new models that will please all fans of the popular American brand.
Advertisements
On sale soon
Among the models that will be released are:
The Series 4 A "health conscious" watch;
The iPhone Xr;
The iPhone Xs;
The iPhone Xs Max;
It is possible to buy the iPhone Xs and Xs Max in September and the iPhone Xr in October.
Advertisements
iPhone Xr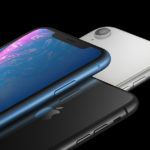 The iPhone Xr, a little more affordable than the Xs, is considered a "medium/high end" technological device with its 6.1-inch LCD screen, TrueDepth camera and A12 Fusion chip. This device, which weighs 194 g, has a capacity ranging from 64 GB to 256 GB.
Advertisements
iPhone Xs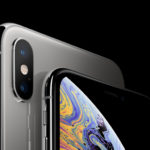 More expensive than the iPhone Xr, the iPhone Xs is 5.8″ in size. It includes an Oled screen and two cameras, one at the front of the phone (7 megapixels) and one at the back (12 megapixels). This model also features an extremely powerful processor, an A12 chip and the incredible Face ID facial recognition system.
Another new feature: two SIM cards can be integrated.
Advertisements
iPhone Xs Max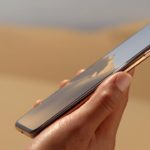 The iPhone Xs Max, which is available in a slightly larger format than the Xs, with a 6.5-inch screen, also has an Oled screen and two cameras. It is, therefore, a good choice for photography or videography amateurs. It also features the facial recognition system and an A12 processor that allow its user to access augmented reality applications. You can, of course, insert two SIM cards, just like in the iPhone Xs.
Apple Watch Series 4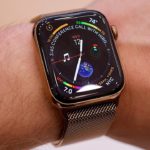 Everyone seems very happy with the arrival of Apple's new watch. It is above all its health mission that impresses the loyal customers of the famous brand. Interesting elements include a new sensor that acts like an electrocardiogram and detects falls. We are also talking about a watch that can be further away from your phone without any problem. It's certainly a watch we'd like to discover.
If you want a new phone and your budget is not a problem, the iPhone Xs Max is the most interesting option for Apple products. If, however, your budget is a little more limited, be aware that the iPhone Xr remains an extremely interesting and innovative product.
---
Cover photo: Instagram @iphone__new