New movies of 2019: The 15 most anticipated films of the year
With the new year comes a lot of excellent works not to be missed. So here are the 15 new movies of 2019 that we are looking forward to watching.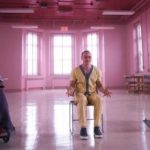 A new year means all kinds of new things. New beginnings, new resolutions, new challenges, but also new musical, literary and cinematographic releases! All the new releases are important, some more important than others depending on your personality type, but who doesn't like to have fun watching a good movie in the evening or on the weekend? No matter our pace of life, we all need, at one time or another, to get away from reality a little bit and movies perfect for that. In fact, the next year promises to be another incredible year for the seventh art and amateurs can no longer wait to see some of the films. So here are 15 of the new movies of 2019 that we are eagerly awaiting. Be careful: this article could put your patience to the test!
Advertisements
Glass
When the film Split, directed by M. Night Shyamalan, was released in January 2017, everyone was surprised by the ending, which links the film to Unbreakable, by the same director, released in 2000. Now, in 2019, we will have a sequel, Glass, which will bring back the characters from the first film, David Dunn (Bruce Willis) and Elijah Price (Samuel L. Jackson). David will hunt Kevin Wendell Crumb, the main character of Split, while Elijah, on his side, will attract attention by claiming to have very important information about the "unbreakable" man and the one known as "The Beast". Glass, an intriguing fantastic suspense, will be playing on January 18th.
Advertisements
Captain Marvel
The first film in the Marvel movie universe scheduled for 2019, Captain Marvel has been the talk of the town for months and all fans are eager to see Brie Larson as Carol Danvers, a former US Air Force pilot whose DNA was fused with that of an alien in an accident. This results in the acquisition of various superpowers such as force, energy projection and the ability to fly. Carol Danvers becomes Captain Marvel and the film, set in the 90s, traces her story as she becomes one of the most powerful heroines on Earth following a galactic conflict between the Kree and Skrulls, two extraterrestrial races. Captain Marvel is scheduled to be released on March 8th, 2019.
Advertisements
Dumbo
For a few years now, Disney has been coming back in force with live-action remakes of its animated classics. Whether you think of Alice in Wonderland (2010), Maleficent (2014), Cinderella (2015), The Jungle Book (2016), Beauty and the Beast (2017) or Christopher Robin (2018), you have to admit that each time, you are charmed to find your childhood favourites. For 2019, Disney hits hard with not one or two, but three live-action remakes, the first scheduled for March 29th is Dumbo. Fans of the 1941 animated film are eager to find their favourite elephant with large ears that allow him to fly!
Advertisements
Pet Sematary
A long-awaited adaptation of the eponymous novel by horror master Stephen King – note that an adaptation had already been made in 1989 – Pet Sematary looks absolutely terrifying. Horror fans will certainly be delighted! The Creed family – Louis, his wife Rachel and their two children, Gage and Ellie – moved to a house in rural Maine, a few steps from an animal cemetery. Following the death of their cat hit by a truck, Louis decided to bury him in the said cemetery, a decision that would trigger a series of tragic events led by fearsome evil forces. You can get a good scare at the cinema from April 5th, 2019.
Avengers: Endgame
After the release of Avengers: Infinity War on April 27th, 2018, fans of the Marvel universe and superheroes were already looking forward to the release of the sequel, but with the arrival of Avengers: Endgame's very first official trailer just a month ago, the excitement is at its peak. Is Tony Stark going to be all right? Will half of all life forms in the universe, which went up in ashes at the end of the last part thanks to the powerful powers of Thanos and his Stone-Set Infinite Glove, be restored? Yes, we suspect for various reasons, including the release of future Marvel films featuring characters who disappeared at the end of Avengers: Infinity War, but how will the world return as before? What will happen to the Avengers, the Guardians of the Galaxy, Thanos? These are all questions that will finally be answered on April 26th, 2019.
John Wick 3: Parabellum
Released in 2014, John Wick was a great success. In 2017, we finally had a sequel as exciting as the first part and now a third movie will be released in 2019. In John Wick 3: Parabellum ("Parabellum" is a word from the Latin para bellum, which means "preparing for war"), the main character will be followed while on the run after a $14 million bounty was placed on his head following the murder of a member of the Great Table. This murder having been committed on the property of the Continental Hotel, he was banned from the area. Fortunately, the owner of the Continental, Winston, gave him an hour before being considered banished, giving him a little time to try to leave New York. It is on May 16th, 2019 that we will finally be able to see John Wick 3: Parabellum.
Aladdin
Originally released in 1992 as a cartoon, Aladdin is Disney's second live-action remake scheduled for 2019. We are all looking forward to seeing our favourite characters, Aladdin, Jasmine, Jafar, Abu and, above all, the Genie! As in the original film, we can follow Aladdin, a young orphan who survives by stealing food from merchants but dreams of a better life, proving to the world that he is not just a thief. One day, he meets Princess Jasmine, who is supposed to marry a Prince under her father's obligation but Aladdin sets up a plan to conquer the beautiful princess. Through all this, Aladdin will discover a mysterious lamp containing a genius who promises to grant him three wishes. On May 24th, 2019, we will be able to see this new remake of Aladdin on the big screen.
Dark Phoenix
2019 will be marked by the release of several Marvel films, including two films from the X-Men franchise, "X-Men: The New Mutants", but above all "Dark Phoenix", which will follow "X-Men: First Class" (2011), "X-Men: Days of Future Past" (2014) and "X-Men: Apocalypse" (2016). In this new installment, the X-Men will have to face their most powerful and formidable enemy: Jean Grey. Taking place ten years after the events in X-Men: Revelation, the X-Men have become national heroes and Xavier is taking more and more risks by making them perform more dangerous missions. In one of them, Jean is close to death and is struck by an indefinite cosmic force that gives her much more powerful powers but makes her unstable. The X-Men will have to find a way to save their friend's soul, which is hurting more and more those she loves, but also to save Earth from aliens who want to get their hands on Jean's new power to rule the galaxy. Watch Dark Phoenix, at the cinema from June 7th, 2019.
Toy Story 4
In 1995, the very first opus of the Toy Story saga was released, the first animated feature film in computer-generated images from Pixar Studios, which was an incredible success. Then followed Toy Story 2 in 1999 and Toy Story 3 in 2010. It is now in 2019 that all Woody fans, Buzz Lightyear, Jessie, Bo Peep, Rex and Mr. Potato Head, to name a few, will be able to find them in Toy Story 4! In this new adventure, we can watch Woody, Buzz and Jessie take an epic journey to find Woody's beloved Bo Peep. It is on June 21st, 2019, in principle, that we will be able to find our favourite Toy Story characters in the cinema.
Spider-Man: Far From Home
The third out of five releases for the Marvel studio in 2019, Spider-Man: Far From Home will follow Spider-Man: Homecoming released in 2017. Following the events we will discover next April in Avengers: Endgame, Peter Parker will fly away for a holiday in Europe with friends, but as his stay progresses, he will be forced to fight the Elementals by teaming up with Mystério. To be seen in the cinema from July 5th, 2019!
The Lion King
Disney's hat trick will end in 2019 with the live-action remake of the classic of the classics, this film that has marked the childhood of all the millennia as well as the imagination of all the others and I named it The Lion King! With the first teaser released a few weeks ago, recreating shot by shot the original animated film, we can already expect a film extremely faithful to the 1994 movie, with breathtaking images. Here, there is no need to summarize the scenario in any way, everyone knows it. All that remains is to wait for the arrival of July 19th, 2019, the scheduled date of the cinema release of The Lion King.
Once Upon a Time in Hollywood
The release of a new film by Quentin Tarantino is always a highly anticipated event and his next work, his ninth, is no exception. Once Upon a Time in Hollywood will follow Rick Dalton, a declining star of a western TV series, and Cliff Booth, his understudy, who are trying as best they can to relaunch their careers as Hollywood's classic cinema gives way to the "New Hollywood". Set in 1969, the story will also be marked, just like Hollywood itself, by the murder of the actress Sharon Tate, wife of the director Roman Polanski and neighbour of Rick Dalton, and her friends by the serial killer Charles Manson. This most promising film is scheduled for July 26th, 2019.
It: Chapter Two
After the release of It, another terrifying adaptation of a Stephen King novel will be released on September 8th, 2017. All horror lovers were eager to see the next part of the novel, which will cover the second part of the novel, where children terrorized by the horrible metamorphic predator Pennywise in the first part have now become adults and return to the city of Derry, Maine, following Mike's call. 27 years later, "It" wakes up again and starts feeding again on the children who cross its path, so the gang find it in order to discover its true story and finish it once and for all. You can watch the end of the awful Pennywise in It: Chapter 2 from September 6th, 2019.
Joker
In 2019, DC Comics will go back in time and introduce us to the story behind the most popular villain in the universe, the Joker. After the incredible and late Heath Ledger, who played Batman's worst enemy in The Dark Knight (2008), and Jared Leto, who played him in Suicide Squad (2016), it is now Joaquin Phoenix's turn to transform himself into a Joker in the eponymous film. In this one, we will find ourselves in Gotham City in the 1980s when Arthur Fleck, a failed stand-up comedian, falls into crime, becoming the Joker we all know. This is an event not to be missed as of October 4th, 2019!
Star Wars: Episode IX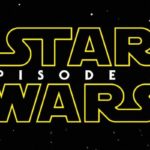 The one we're all waiting for, the latest installment of the third trilogy in the Skywalker saga of the incredible Star Wars universe, "Episode IX", will be released at the end of 2019. Following The Force Awakens (2015) and The Last Jedi (2017), little information about this new film is available at the moment. Rumours are that the title may be Star Wars, Episode IX: A New Order, but nothing is confirmed, just as it is the case with the story that will be told to us; all we can do for the moment is speculate. Nevertheless, fans of the saga are more than eager to see this new film, which will be screened in a year's time, on December 19th, 2019.
These 15 new movies of 2019 are just a few of the titles that moviegoers are eagerly awaiting. We could also name The Lego Movie 2: The Second Part (February), How to Train Your Dragon: The Hidden World (February), Hellboy (April), Godzilla: King of the Monsters (May), Pokémon Detective Pikachu (May), Zombieland 2 (October), Wonder Woman 1984 (November) or Jumanji: Welcome to the Jungle 2 (December), but again, these are only a few of many others. These new movies of 2019 will certainly make this year an incredible year for cinema!
---
Cover photo: Games for Girls