15 perfect ideas for romantic winter dates
Just because it's winter doesn't mean you have to stay indoors with your loved one! Here are some romantic winter dates ideas.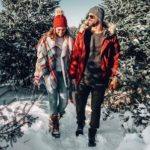 The winter season, unlike summer, is an unpopular time of year for many people. Indeed, we often have to spend a good part of the morning (and sometimes even the evening) clearing the entrance to our house, not to mention that, during this season, we are often sick! So it's no wonder many people prefer to stay indoors rather than go out, even when it's time for a romantic date. However, it is possible to do a ton of activities in winter with your date other than going to a restaurant or bar. If you plan to have a date soon, here are some ideas of winter dates to do that will make you as happy as your significant other makes you.
Advertisements
Go get pampered at the spa
Going to the spa is already a delight during the summer season, so imagine in winter, when the temperature drops below zero degrees Celsius, the decor is covered in white and you have to stick to your date to stay warm. This is undoubtedly a perfect activity for people looking for a moment of relaxation. In addition, some spas are open in the evening, which can make this experience even more romantic and intimate.
Advertisements
Have fun in an arcade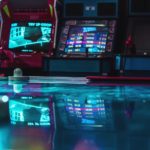 If you and your date are fans of video games, you can always go to dinner at the restaurant and finish the evening in an arcade. You will probably find some teenagers there, but it doesn't matter! The most important thing is that you have fun during your time together. Find a retro arcade game and go back a few years, when you yourself were 16 years old and spent several hours a week in this kind of establishment. This will also allow you to avoid the winter cold in a fun way. If you want to drink an alcoholic beverage while playing your favourite game, be aware that more and more bars now have arcade games.
Advertisements
Organize a board game night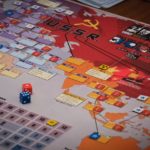 Another activity to do with your date is to organize a board game night at home. You can, of course, accompany your games with a glass of red wine or a few microbrewery beers. The objective is to have fun and make a change from the cinema, the bar or the traditional restaurant.
Advertisements
Practice your stability and balance at the ice rink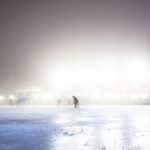 It is too often forgotten that ice skating is an extremely enjoyable and inexpensive activity during the winter season. In fact, all you need is a good pair of ice skates (which you can often rent) and warm clothes made to go outside. There are many outdoor rinks available free of charge, otherwise, you can always go to indoor rinks if the weather is bad. After burning several calories on the ice rink, you can then go warm up with a hot chocolate.
Go on a cultural outing with your date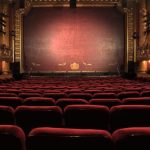 Winter is an ideal time for cultural outings. If you don't like to walk outside in cold weather, why not go to the theatre or see a music show? Sharing a cultural experience with a loved one is very enriching and will allow you to have beautiful and long discussions about the play or show you are watching.
Celebrate winter by going to a festival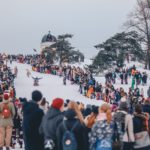 Many festivals celebrate winter and allow you to enjoy this season a little more. During these events, you can attend ice carving contests, tube sliding, outdoor music shows and much more! This is a great opportunity to spend a special moment with your loved one while taking a breath of fresh air.
Race down the mountains by skiing together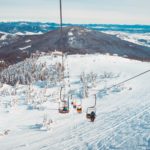 Skiing and snowboarding are two pleasant activities to practice, especially in good company. If you don't have any equipment, don't panic! You can rent them in most ski resorts. Some mountains even offer special offers on equipment rental and the purchase of a day pass.
Rent a cottage and enjoy the winter scenery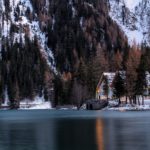 If this is not the first time you have seen your date and are comfortable going away with this person for the weekend, why not rent a cottage and take a break from urban life? You will be able to walk in the forest, cook with a glass of wine in your hand and chat on the edge of a fire. What could be more romantic?
Go observe the animals at the zoo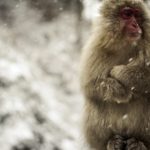 Another activity to do during a winter date is to go to the zoo! During the winter season, several zoos are open, allowing you to observe the animals in a completely different environment. Let yourself be impressed by the wildlife view while the snow slowly covers the surroundings.
Go see some exhibits at the museum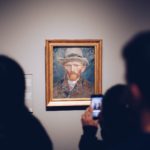 If going to the zoo is not something you enjoy, you can always browse a museum's exhibitions with your date. There are museums for all tastes! You can find some that focus on contemporary art and others that focus on specific periods or regions of our planet.
Find the child in you again by going tubbing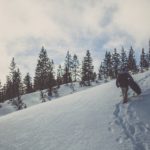 Tube sliding is not only for children! This activity is a great way to enjoy the joys of winter while moving around a bit. Since tube sliding centres are often located on mountains, this is a good opportunity to take a break from the city.
Participate in a trivia night in a bar close to your home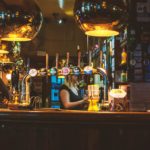 Trivia evenings have been extremely popular in recent years. If you like intellectual challenges, why not take your date to a bar where this kind of activity is organized? There are evenings with political or musical themes as well as quizzes on general knowledge. This is the perfect winter date idea when it's too cold to even step outside.
Go hiking
Hiking is as popular in summer as it is in winter. All you need is appropriate equipment, a thermos and a few snacks to be able to walk the hiking trails while contemplating the winter landscapes.
Cook a delicious meal and watch a movie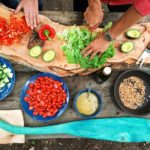 Cooking with another person is often much more enjoyable than going to a restaurant! Not only is it less expensive, but it also allows you to get to know the other person while doing an activity. You can cook yourself a good meal and end your evening by listening to a movie. Sometimes it is the simplest parties that are the most successful!
Go on a road trip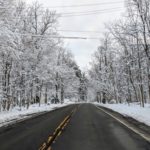 In case you and your date are adventurous, you can always go on a road trip. Choose a destination and explore it during the weekend! This will allow you to go to new restaurants for dinner and sleep away from home, in short, to get out of your routine! You will certainly have a lot of fun discovering the shops and restaurants of a place that is totally unknown to you, especially with a person you are interested in.
It is therefore quite possible to have a romantic and original date in winter, although during this season, we often have only one desire, to stay in bed and devour a novel with a hot chocolate in hand! Which of these ideas will you choose first for your future winter dates?
---
Cover photo: @mvandersluis | Instagram