10 of the best places to travel in March for a great vacation
Many people decide to go on holiday in early spring. If this is your case, here are 10 of the best places to travel in March.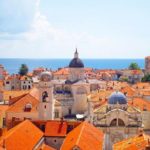 Spring is often a very busy time in the tourism industry. Indeed, many people decide to go on holiday during these months to recharge their batteries before the beautiful and warm weather returns. If, like many people, you want to get away to a new and fun destination with your children or your significant other, here are 10 of the best places to travel in March. These cities are ideal for holidays during this month.
Advertisements
Zurich, Switzerland
Zurich is a great place to discover, especially during the month of March. Located in Switzerland, this metropolis is only an hour's drive from the mountains. So you can admire the surrounding countryside while strolling through Zurich's enchanting urban setting. We suggest you go for a walk in the chic Bahnhofstrasse neighbourhood, where you will see some of the most luxurious shops. The Landesmuseum Zürich, which traces the history of Switzerland, is also worth a visit, as is the Dolder Grand restaurant. During the month of March, this establishment located in a 5-star hotel organizes a sumptuous six-course meal and desserts prepared by chefs Andy Vorbusch and Jeslyn Teoh. Zurich is also a great place to visit as a solo traveller.
Advertisements
Cabo San Lucas, Mexico
It is common to hear about students travelling to Mexico during their spring break. It is a perfect travel destination for those who want to relax on the seaside or do several water-related activities! In Cabo San Lucas, you can dive, explore the surroundings in a catamaran or even let yourself be tempted by the zip lining. One thing is certain, you absolutely must plan a whale-watching cruise, because this is their peak migration period!
Advertisements
Chios, Greece
Greece is a particularly beautiful country to visit. If you are looking for a unique travel destination, Chios could make you happy. In Chios, you can do water sports or relax on Karfas beach. If you are more of a night owl, you should know that this island has a pretty interesting nightlife with its share of bars and nightclubs. However, it is the Rouketopolemos festival ("The War of Rockets"), a tradition that has existed for more than 100 years, that attracts tourists to Chios on Holy Saturday every year. The event consists of an intense and spectacular exchange of fireworks between the Angio Marcos and Panaghia Ereithiani parishes.
Advertisements
Valencia, Spain
Spain is known for its culture, beaches and stunning architecture. We suggest you go to Valencia during the month of March. You will be able to visit several historic buildings, including the Llotja de la Seda, a 15th-century trading building listed as a UNESCO World Heritage Site, the Cathedral of Santa Maria and the Torres de Serranos, which is the former gate of Valencia. There are of course many beaches and various restaurants worth a visit. In addition to these attractions, you can attend an event called Fallas. Taking place between March 15 and 19, you can see street shows and a parade.
Dublin, Ireland
Ireland is a popular destination for many travellers, particularly Dublin. In addition to the St. Patrick's Day celebrations, which take place on March 17, you can also take a trip to the impressive Cliffs of Moher if you prefer beautiful scenery to beer. If you like beer and you haven't had enough Guinness on St. Patrick's Day, don't hesitate to visit the Guinness Storehouse. You will learn everything you need to know about the popular Irish beer and enjoy a pint during the brewery's guided tour.
Chișinău, Moldova
Most tourists do not think about travelling to Chișinău, the capital of Moldova, in Eastern Europe. However, it is a very interesting destination to discover, especially on March 1st. Indeed, on this date, Moldova celebrates the Martisor, a ten-day musical festival that is marked by several traditions. In addition to this celebration, you can visit the National Museum of Moldovan Art and discover the former monasteries of Orhei and Curchi, whose architecture will transport you to another era. This is definitely one of the best places to travel in March if you're planning on going to Europe.
Phoenix, Arizona
If baseball is one of your favourite sports, you should definitely go to Phoenix. During the month of March, a large proportion of MLB players stay in this city to train. So you can go and see them quite easily without dealing with crowded stadiums. You can also try more extreme activities such as mountain biking in the Sonora Desert or rafting. Otherwise, Phoenix has several museums and historic sites that are well worth a visit, such as the Musical Instrument Museum.
Dubrovnik, Croatia
Croatia is seductive with its landscape of mountains and a sea that stretches as far as the eye can see. If you have to choose a place to visit from all over Croatia, we suggest you visit Dubrovnik. This city, which is also known as the "pearl of the Adriatic", has a lot to offer to tourists who love art and culture. You can visit many historic buildings, including churches and monasteries, as well as contemplate the architecture of the residences of this UNESCO World Heritage city.
Miami, Florida
If you want to go to Miami, Florida, know that early spring is perfect for travel. You will find ideal temperature and bars filled with a young and festive crowd. We suggest you go to South Beach, where students on vacation storm the beach and feast until the early morning. You can also attend the Ultra Music Festival, which brings together several big names in electro music.
Montego Bay, Jamaica
Montego Bay in Jamaica is a great destination if you decide to go in a group. You can hike and zip line while the other people you travel with can relax on the beach or discover the Croydon plantation and have a Jamaican lunch there. One thing is certain, you certainly won't be bored there!
You can, therefore, visit the best places to travel in March next spring. There is no need to opt for the traditional ski cabin, although this option remains very interesting, especially for winter sports enthusiasts. If this is not your case, you can discover many destinations where events and festivals take place during this time of year.
---
Cover photo: Instagram @kykim___