Here are 10 good reasons to visit Quebec City
If you want to go on an adventure without spending a fortune, why not go play tourist in Quebec City? Here are some places to discover!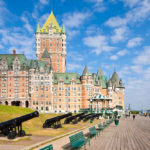 When we think of the word travel, we frequently associate it with exotic and often expensive destinations. Yet, it is possible to travel within our province in a very affordable way. Indeed, Quebec has many interesting places to discover. Whether you think of Charlevoix, Trois-Rivières, Gaspé or Chicoutimi, these are all great places to visit! You can also spend the day in Quebec City. In fact, this place does not lack tourist attractions! Here are 10 good reasons to visit Quebec City.
Advertisements
The Festival d'été de Québec
Now in its 51st year, this festival is the largest outdoor music event in Canada. This event welcomes several international stars, but also national artists. It is worth going to Quebec City during the 11 days of this major event to enjoy one of its 10 indoor and outdoor stages. This year, the FEQ offered its audience several great names in music, including The War on Drugs, the Foo Fighters and Beck.
Advertisements
Dufferin Terrace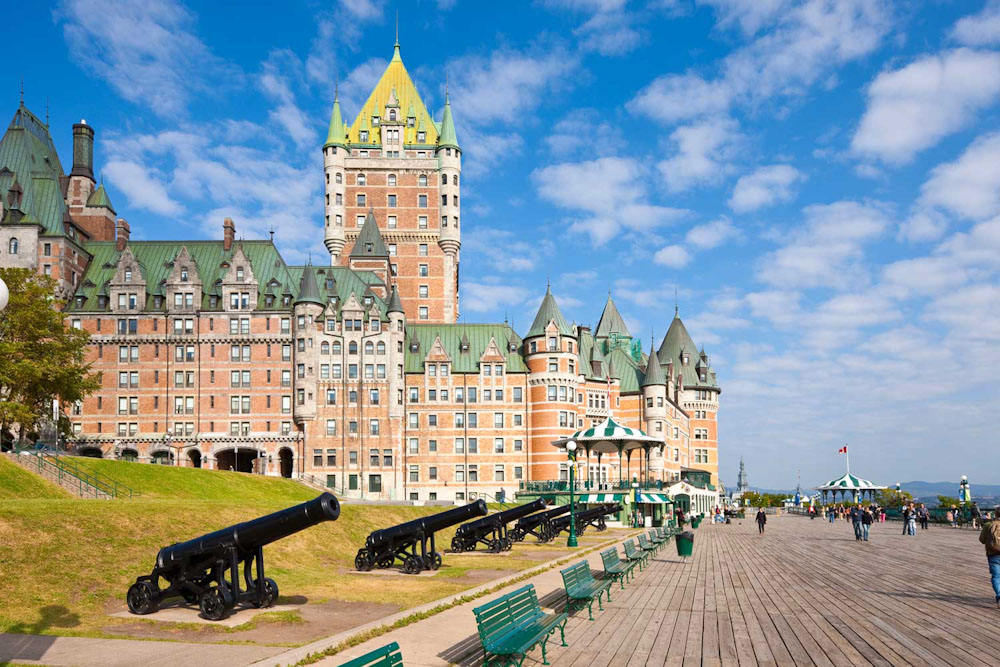 The Dufferin Terrace has always been a must for tourists who travel to Quebec City. This terrace, built in 1879 on the extension of the Durham Terrace, allows people walking on it to have a breathtaking view of the river. This is, without a doubt, a place to visit in Quebec City, whether you want to have a drink or simply enjoy the scenery.
Advertisements
L'Initiale
If you want to treat yourself to a delicious meal in Quebec City, you must opt for the restaurant L'Initiale. This establishment, which is one of the only Châteaux Relais in the Province, offers you the opportunity to taste French and Canadian gastronomic cuisine in an elegant setting. You will certainly not regret your culinary experience in this very refined restaurant!
Advertisements
The Québec aquarium
The Quebec Aquarium is a must in this city, especially if you love marine animals. This aquarium is very impressive. It has no fewer than 10,000 marine animals, including polar bears, seals and walruses. You can come to see them being trained or fed by the aquarium's employees. Young and old alike will love discovering this tourist attraction.
Le Ciel! Bistro-Bar
This very special restaurant is worth the trip. Indeed, Le Ciel! Bistro-Bar is the only revolving restaurant in Quebec City. Le Ciel! invites you to taste one of their succulent meals concocted by chef David Forbes while admiring the sublime 360-degree view of the city. You should also know that Le Ciel! has a very interesting cocktail menu concocted by a team of mixologists.
The Carnaval de Québec
Is winter your favourite season? You must absolutely play the tourist in Quebec City during their annual Carnival. It is, in fact, the most important winter carnival in the world. This carnival has existed since 1894 and allows you to enjoy the joys of winter. You can, for example, visit the sublime Ice Palace, attend the opening and closing ceremony, see the snow bath and more!
Fairmont Château Frontenac
You probably know the emblematic Fairmont Château Frontenac. It is a place to stay if you have the budget but you can also just visit the beautiful inside and feel like royalty for a few minutes. This year, the Fairmont celebrates its 125th anniversary! You will be charmed by the architecture and elegance of this historic place.
The Québec Citadelle
The Citadelle of Québec is one of the places to visit in the national capital. This fort, which is located on Cap Diamant, is adjacent to the Plains of Abraham and is part of the fortifications of Québec. You can take a guided tour or go to the Royal 22e Régiment Museum.
Plains of Abraham
The Plains of Abraham are known as a place where many events take place, including events and festivals. Of course, they are also a cultural and social meeting point. Many people enjoy walking around the plains or simply enjoy the grounds with a picnic. You must put this place in your list of places to visit if you go to Quebec!
Chute-Montmorency park
This park, which is located near Quebec City, is well worth a visit. Indeed, this waterfall, directly camped between the river and the cliffs, is 83 metres high, which is 30 metres higher than Niagara Falls! You can observe it from the cable car, the Manoir Montmorency or on foot. If you feel like it, you can also discover the Parc de la Chute-Montmorency with a 300-metre zip line…
In any case, Québec City is full of tourist attractions to discover! Whether you have a small or large budget, whether you are in the capital for a full day or a full week, every reason is a good reason to play the tourist in Quebec City.
---
Cover photo credit: International Traveller