Here are 10 good reasons to visit Quebec City
If you want to go on an adventure without spending a fortune, why not go play tourist in Quebec City? Here are some places to discover!
When we think of the word travel, we frequently associate it with exotic and often expensive destinations. Yet, it is possible to travel within our province in a very affordable way. Indeed, Quebec has many interesting places to discover. Whether you think of Charlevoix, Trois-Rivières, Gaspé or Chicoutimi, these are all great places to visit! You can also spend the day in Quebec City. In fact, this place does not lack tourist attractions! Here are 10 good reasons to visit Quebec City.
1

The Festival d'été de Québec
#7 according to our users
Now in its 51st year, this festival is the largest outdoor music event in Canada. This event welcomes several international stars, but also national artists. It is worth going to Quebec City during the 11 days of this major event to enjoy one of its 10 indoor and outdoor stages. This year, the FEQ offered its audience several great names in music, including The War on Drugs, the Foo Fighters and Beck.
#1 according to our users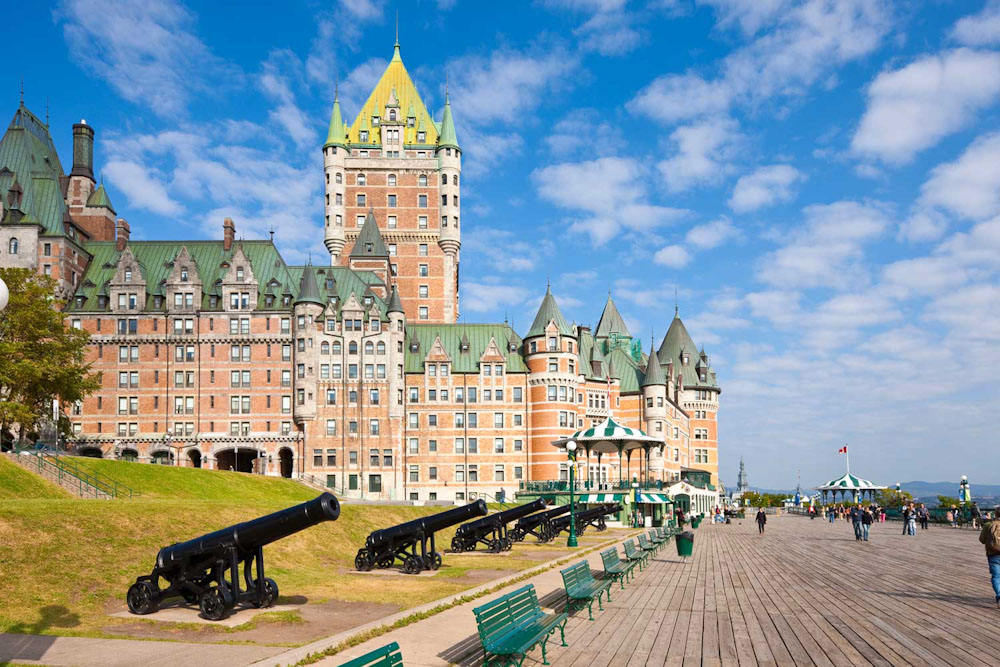 The Dufferin Terrace has always been a must for tourists who travel to Quebec City. This terrace, built in 1879 on the extension of the Durham Terrace, allows people walking on it to have a breathtaking view of the river. This is, without a doubt, a place to visit in Quebec City, whether you want to have a drink or simply enjoy the scenery.
#8 according to our users
If you want to treat yourself to a delicious meal in Quebec City, you must opt for the restaurant L'Initiale. This establishment, which is one of the only Châteaux Relais in the Province, offers you the opportunity to taste French and Canadian gastronomic cuisine in an elegant setting. You will certainly not regret your culinary experience in this very refined restaurant!
#9 according to our users
The Quebec Aquarium is a must in this city, especially if you love marine animals. This aquarium is very impressive. It has no fewer than 10,000 marine animals, including polar bears, seals and walruses. You can come to see them being trained or fed by the aquarium's employees. Young and old alike will love discovering this tourist attraction.
#4 according to our users
This very special restaurant is worth the trip. Indeed, Le Ciel! Bistro-Bar is the only revolving restaurant in Quebec City. Le Ciel! invites you to taste one of their succulent meals concocted by chef David Forbes while admiring the sublime 360-degree view of the city. You should also know that Le Ciel! has a very interesting cocktail menu concocted by a team of mixologists.
#10 according to our users
Is winter your favourite season? You must absolutely play the tourist in Quebec City during their annual Carnival. It is, in fact, the most important winter carnival in the world. This carnival has existed since 1894 and allows you to enjoy the joys of winter. You can, for example, visit the sublime Ice Palace, attend the opening and closing ceremony, see the snow bath and more!