São Paulo: 5 must-see spots to explore during your stay
If you are wondering what places to see in São Paulo, here are 5 essential attractions to discover during your next vacation in this vibrant South American city.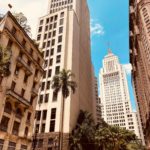 Brazil is a seductive country with its warmth, beaches and famous Rio Carnival where colourful costumes, dances and music abound for several days. If you've ever thought of going to South America, and more particularly to this sublime country, why not take a trip to São Paulo? Although this megalopolis does not have sandy areas like Copacabana, you can experience Brazilian culture like nowhere else! Indeed, São Paulo, which is the economic capital of Brazil, has an impressive number of museums and a cultural scene to please any art lover. Foodies and night owls will also not be left out with all the restaurants and bars in the city. You should, therefore, without a doubt, include this metropolitan area in your travel itinerary. Here are some must-see spots to visit during your stay in this majestic Brazilian city.
Advertisements
Stroll along Paulista Avenue
This extremely popular street in São Paulo is 3 km long. It makes it possible to move from the slightly older district of the megalopolis to the business district where no less than 80,000 people work every day. You should definitely take the time to explore this avenue, named after the people of São Paulo, as it is full of restaurants, bars and shops where you can stroll as much as you like.
Advertisements
Discover the São Paulo Museum of Art (MASP)
As mentioned above, São Paulo is renowned for its cultural scene. According to an article published on Forbes, this tourist destination has no less than 152 theatres, 55 cinemas and 90 museums, including the São Paulo Museum of Art (MASP). This establishment contains, by the way, the largest collection of Western art in Latin America. Once you have finished walking along Paulista Avenue, head for this impressive museum where more than 8,000 works of art await you. You will find the works of artists who marked their time, including those of Goya, Greco and Manet.
Advertisements
Gaze at the Metropolitan Cathedral of São Paulo
Once you have visited the art museum, do not hesitate to visit the São Paulo Cathedral. This imposing building is of incredible beauty! Take the time to contemplate the neo-Gothic architecture of this cathedral, which is one of the five largest religious buildings in the world, and enter the interior to appreciate its true value and the vastness of its splendour.
Advertisements
Stroll through the Botanical Garden
If you like to walk in parks during the summer season just to admire nature, you should definitely go to the São Paulo Botanical Garden. This 360,000 m² garden will allow you to admire, among other things, orchids, palm trees and ponds. You can also lie in the many green spaces and even enjoy a good picnic.
Visit the football museum
For sports enthusiasts, the football museum is undoubtedly a must to add to their travel itinerary. Located inside the Pacaembu Stadium, this interactive museum offers many activities that will please young and old alike. You can play table football or learn about the history of football in Brazil.
As you have discovered, São Paulo is an ideal place to discover for foodies and art lovers. It is impossible to get bored in this lively megalopolis by day or by night. If you would like further suggestions for interesting places to explore, we invite you to read our travel guide "The best places to travel to in 2019: From Sri Lanka to Belarus".
---
Cover photo: Joao Tzanno | Unsplash