14 things to do in Berlin to enjoy your trip to the fullest
Gritty, full of history and vibrant, Germany's capital will enthrall you. Here are 14 things to do in Berlin also known as the true city that never sleeps.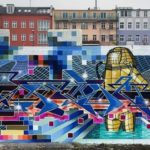 What can foodies, night owls, history buffs and nature lovers all agree on? Their love for the city of Berlin! Germany's capital has come a long way since the fall of the Berlin Wall in 1989. The renewal and extraordinary transformation of this European city have captured the heart of people from all over the world. If you're planning on visiting this wonderful city sometime soon, there are a few unmissable things to see and do like visit the Berlin Wall and the Gendarmenmarkt. Here are 14 things to do in Berlin to enjoy your trip to the fullest.
Advertisements
Appreciate the incredible view of the city in the Reichstag dome
Reichstag, Berlin's very modern parliament building has an incredibly beautiful Norman Foster glass dome where you can get a 360-degree view of the city. You can marvel at Berlin's numerous landmarks surrounding the Reichstag of course but you can also marvel at the parliament's dome, which is a true architectural jewel.
Advertisements
Eat at restaurant Tim Raue
If you watch Chef's Table on Netflix, then the name Tim Raue probably rings a bell. Number 48 on The World's 50 Best Restaurants, Restaurant Tim Raue serves bold Asian fusion dishes with an à la carte menu, an 8-course menu, a signature menu and a vegetarian menu as well as a lunch menu. If you have the funds, enjoy either the 8-course menu or the signature menu for the full experience but if you're a foodie on a budget, head over there for lunch.
Advertisements
Stroll through 
Tiergarten, Berlin's prettiest park
Located right next to the Reichstag building, Tiergarten, Berlin's prettiest park right in the middle of the city, is the place to go to recharge your batteries (especially after a night of partying). With 520 acres of nature, you will find lakes, beautiful willow trees, and a pretty beer garden called Cafe am Neuen See when you're ready for your next German beer. Fun fact: This park is called Tiergarten (animal garden in English) because the Berlin Zoo is located right at the foot of the park.
Advertisements
Relish in a traditional Jewish deli lunch at Mogg
Obviously, Germany has had a long and incredibly heartbreaking history with Jews. Have a taste of Jewish culture with a smoked meat sandwich at Mogg's. This Jewish deli is housed in a former Jewish girls school, which is worth the detour just to marvel upon the architecture! If you're not a fan of smoked meat sandwiches, you can enjoy some matza ball soup, new york style cheesecake, salads, and other types of sandwiches. This is a great spot for a quick lunch.
Behold the street art on the Berlin Wall
November 9th, 1989: The fall of the Berlin Wall. This date is engraved in every Berliners' mind. Start the 1.3-kilometre walk along the crumbled wall at the East Side Gallery, where you will see more than 100 murals painted by 118 international street artists. This is the longest open-air gallery in the whole world. This is a great way to learn more about Berlin's history.
Preparty at Klunkerkranich
After a day of visiting museums, parks and shops, take a seat and grab a drink at Klunkerkranich to watch the sun go down (and to start your night). This beer garden is actually a bar on top of a shopping centre. The view you get of the entire city is pretty unique and the best part is that you won't be surrounded by other tourists since the locals love it here too. This is an excellent place for predrinking before going out to a club.
Admire the incredible art on museum island
Berlin has an entire island dedicated to museums. Museum island, in Berlin's central Mitte district, has 5 museums to explore. Choose between Pergamonmuseum (filled with ancient treasures and Eastern art), Bode-Museum (plenty of sculptures from the Middle Ages to the 18th century and Byzantine art), Neues Museum (an incredible collection of Egyptian art including queen Nefertiti's famous bust), Alte Nationalgalerie (paintings and sculptures from neoclassical to modernist art) and finally the Altes Museum (ancient Greek and Roman art and sculptures). Something for everyone!
Be a true Berliner and enjoy a beer at Prater Garten
Berlin's oldest beer garden, Prater Garten must be on your list of things to do in Berlin. Beer gardens are a huge part of the German culture and social scene so spend a sunny afternoon with a beer in hand. Hopefully, you'll make new friends too!
Rent a bike to explore the city
A great way to see the city and to get a mini workout in at the same time is to rent a bike and zoom through the cobblestone streets of Berlin. There are numerous companies that rent out bikes: Rent a Bike 44, Velothek-Berlin, Rent a Bike Berlin, Take a Bike, Berlin on Bike, Bike Rental Berlin, and the list goes on. Prices vary, of course, but expect to pay around €10 for the day.
Dance the night away at 
Berghain
Berliners are known for their partying and are serious about it. Parties that last until 10 am the next day or even last 2 days are not unheard of in this city that truly never sleeps. Berghain, located in a former power station, is the place to go for a night out on the town. It is the most famous and notorious club in all of Berlin, fitting 1,500 people and playing the best techno in the world. Warning: 3h lines outside the club are frequent.
Admire the architecture around the Gendarmenmarkt
All over Europe, there are beautiful and famous plazas and squares that can't be missed and Berlin's Gendarmenmarkt is one of them. Walk around the square and admire the marvellous architecture of the Konzerthaus and the Französischer and Deutscher Dom. If you're lucky enough to visit Berlin in late November or December, you can enjoy some mulled wine and Christmas treats at the Christmas market in Gendarmenmarkt.
After your night out, grab an excellent cup of coffee at Bonanza Coffee Heroes
You've partied hard and your head is ringing? Grab a yummy cup of coffee at Bonanza Coffee Heroes or any third wave cafe sprinkled all over the city. This is definitely an Instagram worthy spot to take a few pics while recounting your night with your friends.
Pay your respects at the Memorial to the Murdered Jews of Europe
It is important to take the time to visit and pay your respects to Germany's Jewish community at the Memorial to the Murdered Jews of Europe. World War II was a very dark part of Germany's past but needs to be acknowledged so people from all over the world understand the gravity of the Holocaust. Take time to walk through this maze-like memorial designed by the architect Peter Eisenman and the engineer Buro Happold.
Visit the city by boat
Walking or biking around the city is fun but at some point, you might want a break and sit down. Why not take a boat tour on the River Spree to enjoy the sights? You will see some of the most famous sights: the Reichstag, the Berlin Cathedral, Museum Island, the Landwehr Canal, you'll pass by the Tiergarten park and some of Berlin's most famous bridges. Tours last between 1 to 4 hours and cost between €14 to €23 for adults.
There are tons of things to do in Berlin but, in our opinion, these 14 activities are true musts. From historically-charged buildings and memorials to fun-packed beer gardens and clubs, both your days and nights will be filled with fun and interesting activities. Berlin can easily be visited in a few days so why not hop on a plane and visit other European cities like Budapest and Copenhagen? You'll definitely get the European travel bug once you step out of the plane.
---
Cover photo credit: @drik_the_villain | Instagram