Tourism in Canada: the must-see places during your vacation
If you are planning a trip to Canada, here are some of the highlights to discover in the different provinces of this country. After all, Canada has much more to offer than its delicious maple syrup!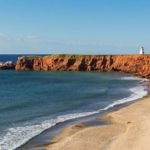 Tourism in Canada is often associated with Ottawa, its capital, or with snow-covered landscapes. However, it must be said that this vast North American country has much more to offer travellers than that! In fact, Canada has several distinct provinces that are extremely interesting to explore with their highly contrasting landscapes. Whether you are a traveller who loves sport, gastronomy or culture, you will be sure to find what you are looking for in this splendid country. Between now and your holiday, discover some must-see places to add to your itinerary.
Advertisements
Whistler
If you are a thrill seeker, you should definitely go to Whistler. Located two hours from Vancouver, British Columbia, this huge mountain offers you sports activities in both winter and summer. In fact, during the winter season, you can snowboard or downhill ski more than 100 trails – the longest being 11 km – on approximately 4757 acres of skiable terrain. Although the mountain is skiable 200 days a year, you can also practice sports during the summer season, such as mountain biking and hiking. You will certainly not be bored there!
Advertisements
Lake Louise
Lake Louise, in Alberta, is another must-see destination on your travel itinerary. Each year, a considerable number of tourists come to Banff National Park to see and photograph this lake, whose turquoise water is beautifully surrounded by the Rockies and a green forest. It is possible to walk along the shores of the lake or take the Icefields Parkway, linking Lake Louise to Jasper, for an incomparable view of the river and the surrounding nature. However, plan a full day to travel this route.
Advertisements
Niagara Falls
For a breathtaking show, go to Ontario. You can find the impressive Niagara Falls about an hour's drive from Toronto. These are the most powerful falls in North America with a flow rate of 2800 m³/s. These three falls are known throughout the world for their beauty as well as for the fact that many people tried to survive the descent of these falls following the feat achieved by Sam Patch in 1829. Jumping into Niagara Falls is obviously prohibited, but you can observe them very closely at the top.
Advertisements
Old Québec
Old Quebec should definitely be on your route if you are going on a trip to Canada. This destination, which is on UNESCO's World Heritage List, is home to several historic buildings that will delight architecture enthusiasts. You will find the charming and equally imposing Château Frontenac, the Citadelle of Québec, the Plains of Abraham and charming streets where shops and restaurants will keep you busy for most of the day.
Bay of Fundy
The Bay of Fundy, located between New Brunswick and Nova Scotia, is also worth a visit. This bay is famous for its tides, which vary the most in the world! In fact, the difference between low tide and high tide can be as much as 19 metres. In addition to watching the water rise and fall in a spectacular way and swim in the bay's waves, you can visit Cape Hopewell, go whale watching, sea kayaking or explore Fundy National Park, where an exceptional panorama awaits you.
Gros Morne National Park

If you enjoy hiking, you should definitely go to Gros Morne National Park. Located in Newfoundland, it is part of UNESCO's World Heritage List with its 1,805 km². No wonder: its fjords, mountains and waterfalls offer a spectacular view for anyone who ventures into them. If hiking seems unattractive to you, you can always enjoy the scenery of this park by taking a boat or kayak trip.
Magdalen islands
The Magdalen Islands are also to be seen if you are going to Canada. This archipelago of a dozen islands includes superb beaches where you will love to stretch out after enjoying local seafood specialties. You can of course practice water sports, such as kite, or visit the shops of the many craftsmen of the square.
As mentioned earlier, Canada is a very large country with a landscape that varies from region to region; there is no shortage of places to visit in each of its provinces. In addition to these suggestions, you can also explore Toronto, a cosmopolitan metropolis like Vancouver, or let yourself be seduced by the scenic Cabot Trail route in Nova Scotia. In any case, you will certainly not be disappointed. Tourism in Canada has never been so diverse!
---
Cover photo: @ilesdelamadeleine | Instagram