Wonderful tropical islands you can travel to for cheap
Looking into travelling to a tropical island for cheap? Look no more, here are the 10 cheapest islands to travel to.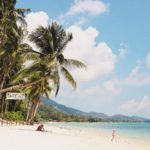 Depress no more because here are the 10 cheapest tropical islands you can fly to in order to escape bad weather. Sometimes, all we need is to rest under the sun to feel better; this is especially true if we suffer from seasonal depression.
Advertisements
Cozumel (Mexico)
How could you say no to this beautiful island off the coast of the Yucatan Peninsula in Mexico? White sand beaches, amazing sunsets, Maya ruins, colourful aquatic life … the dream! You can fly directly there, but you should fly instead to Cancun and then take the ferry to Cozumel from Playa del Carmen for less than $300 round-trip.
Moreover, you'll have cheap lodging between August and November, if only you are willing to see your vacations cancelled at the last minute due to the Caribbean hurricane season.
Advertisements
Jamaica
Jamaica is often called the friendliest island in the Caribbeans. The country has a lot to offer, whether you just want to relax on the beach, party or find tons of adventures in the wilderness.
Fly to Kingston or Montego Bay for around $350 round trip. Note that you could also find a cheaper fare if you are patient.
Advertisements
The Dominican Republic
Did you know that the country is actually the most popular destination in the Caribbeans? With its wonderful beaches, year-round golf course and most affordable all-inclusive deals, we understand why. An all-inclusive deal including airfare is often cheaper than a round-trip plane ticket on its own!
Advertisements
Phu Quoc Island (Vietnam)
Sure, getting to Southeast Asia isn't the cheapest thing, but from time to time you can find good deals to Vietnam from the US or Canada. Once you're there, flying from Ho Chi Minh City to Phu Quoc is inexpensive. As is everything else: food, lodging and activities.
This is the place to be if you want to bond with nature in a tropical setting. At times, you'll think you have found paradise on Earth.
Curaçao
If you are into scuba diving, seriously consider Curaçao. In fact, the Dutch Island is one of the best diving spots in the Caribbean. You will find mostly Canadians and Europeans here, although Americans are starting to flock to Curaçao too. You will still find secret beaches with no one but you though, which makes it perfect if you need to be far away from your peers for your vacations.
Hawaii (USA)
No need to introduce Hawaii, the last state to join the US in 1959. Kauai has options for every budget, and you'll be able to find cheap airfare to get there, especially if you live on the West Coast. It will also be much cheaper if you are an American, as opposed to a Canadian, as the Canadian Dollar isn't strong these days. Sorry, Canada!
You'll have better chances of finding something cheap when it comes to lodging during the off-season of September/October and April/May.
Sipadan (Malaysia)
Just like Vietnam previously mentioned on this list, it won't be cheap to get here. On the other hand, you will be rewarded with cheap accommodation and, most importantly, one of the most spectacular diving places on Earth, should you make it.
Bay Islands (Honduras)
Utila, Roatan and Guanaja are the three islands most commonly known as Bay islands. Beaches here are simply unbelievable and untouched by the flocks of tourists. It is also a great place to get your scuba certification, as it is pretty cheap.
Cuba
Cuba is Quebec and Canada's classic tropical destination. With plenty of resorts but also casas particulares, you will be able to find accommodation that fits your budget and needs for sure. Furthermore, getting there is cheap from Canada, especially in those dark winter months. Sorry not sorry, Americans!
Bahamas
Finally, the Bahamas complete our list of cheapest tropical islands to visit. If you live in Florida, consider taking the two-hour ferry to get to Bamini, thus saving big on airfare. Nevertheless, good deals are also to be found to fly into Nassau or Freeport.
The beauty of the Bahamas will charm you, with its turquoise water, white sand, year-round golf courses, water sport activities and mouthwatering cuisine.
---
Cover photo: Taylor Simpson | Unsplash