Vienna: A majestic and imperial European city to discover
Vienna is an incredibly sophisticated and historically-rich European city. Discover all there is to see and do in this gorgeous place.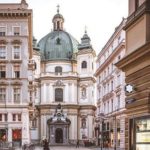 Empress Sisi, opulent architecture, Mozart, wiener schnitzel, Klimt, you might think you know everything there is to know about Vienna but this European city is more than meets the eye. It might have the reputation of being uptight and austere but just like Captain von Trapp in The Sound of Music, the city charms you, making you fall in love with it. Once you explore it properly, you can understand why it was named the most liveable city in the world. Every street corner will have you "oohing and aahing", especially if you're a fan of traditional and modern architecture. You'll also want to stop at every cafe and bakery to try the city's most famous coffee and cake: melange (similar to a cappuccino but made with whipped cream instead of regular milk) and Sachertorte. Grab your Alpine hat and head out to explore the best of Vienna!
Advertisements
Schönbrunn palace and gardens
The architect Johann Bernhard Fischer von Erlach was commissioned to build a Baroque style palace for Emperor Leopold I in the 17th century and created one of the most impressive palaces in all of Europe. This palace was the summer residence of the Habsburg emperors until 1918 and is now a Unesco World Heritage site you can visit. Get an inside look at Franz Josef and Sisi's former apartments, as well as the heavenly gardens, (fake) Roman ruins, greenhouse and Gloriette. Located in the outskirts of town, we suggest you enjoy a whole afternoon at the palace and pretend your an Austrian aristocrat.
Advertisements
Grelle Forelle
The Viennese don't only listen to Mozart and Schubert, they also enjoy electronic music, Techno, House and Hip-Hop and have some amazing local DJs that heat up the dancefloor. Grelle Forelle is the perfect place to let loose and dance until you can't feel your legs anymore. In the summertime, there is an outdoor terrasse with a wonderful view of the Danube River. If you're in the city a Friday or Saturday night, Grelle Forelle is definitely the place where you want to go out for a fun time.
Advertisements
Innere Stadt (First District)
There are too many stunning and historical buildings in Innere Stadt to just talk about one. From museums and cathedrals to squares and parks, this neighbourhood will always be packed with tourists but it's also Austria's capital crown jewel. If you want to stay away from the large crowds of infernal tourists, head towards the University District for a quiet (and affordable) meal or drink. Romantic cobblestone streets, charming old-time shops and Baroque architecture, this is the historical center of the city.
Must-see sights in Innere Stadt:
St Stephan's Cathedral;
Graben and Karntnerstrasse streets;
Kunsthistoriches Museum;
Opera House;
Jewish quarter;
Volksgarten.
Advertisements
Café Sacher
Also located in Innere Stadt, the Café Sacher Wien is a Viennese institution. Yes, you will wait in line. Yes, the waiters might not be very patient. Yes, the food and drinks will be overpriced but you won't regret taking an afternoon break of cake and coffee at this establishment. Ordering a piece of their famous Sachertorte is mandatory since it's been their specialty for more than 150 years. Love dogs? Great news, dogs are welcome here. However, if old-school and stuffy cafés are not your thing, try Café Le Marché for a taste of modern Vienna coffee culture.
Do&Co Hotel Vienna
Located in the center of the Innere Stadt, right next to Stephansplatz square, the Do&Co is a 5-star boutique hotel with a gorgeous restaurant and bar on the top floor. With incredible views of the neighbouring sights, this is the perfect place to get a different perspective of the city. Whether you stay here during your vacation or just come for a drink before heading out to dinner, you'll enjoy its central location and pretty decor.
Belvedere Palace
Fan of Gustav Klimt, especially his golden phase? Not only will you see his famous painting "The Kiss" but you can also discover other paintings from this great artist like "Johanna Staude", "Avenue in the Park of Schloss Kammer" and "Poppy Field" in this giant art museum. Of course, the museum has paintings by other amazing artists like Claude Monet, Auguste Rodin, Ferdinand Georg Waldmüller, Sherrie Levine and many more. Don't forget to also visit the Belvedere 21, a great example of modern architecture that showcases modern and contemporary art.
Steirereck
Two Michelin stars and number 14 on the world's 50 best restaurants, this glass cube restaurant in Stadtpark is a once in a lifetime culinary experience. Serving modern Austrian cuisine, chef Heinz Reitbauer uses fresh local ingredients to transport his guests into the Austrian landscape through his intricate dishes. Choose between the tasting menu or the à la carte menu depending on your budget. The restaurant is open at lunchtime and dinnertime from Monday to Friday. Not a huge foodie? We still suggest you go take a look at the building since it is a true work of art.
Kunst Haus Wien
Austria's capital has remarkable Baroque and Gothic style architecture but it also has Art Nouveau and modern buildings tourists shouldn't snob. For example, Friedensreich Regentag Dunkelbunt Hundertwasser's famous Gaudí-like buildings (irregular forms, curves and spirals and influenced by nature) are all over the city. Visit the Kunst Haus Wien to learn all about the famous Austrian architect and see some of his work up close as well as contemporary art and photography exhibits.
Naschmarkt
With more than 100 market stalls, from fresh fruits and vegetables, exotic spices, condiments, to food stalls from all over the globe, this is the place to try new dishes and ingredients. Saturdays are the best day to go since the flea market is open! Naschmarkt is a popular destination for both locals and tourists, especially since it is located in the Karlsplatz square. Open from 6 a.m. to 9 p.m. every day except Sundays, make sure you stop for lunch or a mid-day snack at this local hot spot.
Zur Schwäbischen Jungfrau
Always dreamed of sleeping in the coziest and most luxurious bed linens? Don't bring back a cheap keychain or snowglobe from your trip, buy some sumptuous (and useful) table or bed linens from Zur Schwäbischen Jungfrau. This store has been supplying the Austrian aristocracy and upper middle class with linens since 1720. Choose between lace, handwoven, embroidered or printed by hand bed and table linens, terry towels and downs. Why not engrave you and your significant other's initials in your new pillowcases to make them extra special? You'll have these for the rest of your life and always remember your amazing trip to Austria's capital.
Romantic and modern, Vienna will please college backpackers as well as couples looking for a European vacation with flair. Relish in all the architectural beauty of the city, enjoy the music, coffee culture and don't forget to try the famous Sachertorte at least once during your visit!
---
Cover photo credit: @vienna_go | Instagram