BB glow: What is this new Korean beauty trend?
Imagine waking up with gorgeous skin and never having to buy a BB cream again. Korean beauty trend BB glow promises just that. This semi-permanent makeup is supposed to create a flawless complexion for 6 months at a time. Is this trend too good to be true?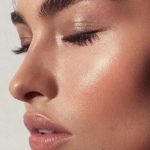 You drink water, you exercise daily, you take off your makeup before going to bed, you don't drink too much alcohol and don't smoke, you eat well, yet your complexion is still not flawless? Very few are lucky enough to wake up without the need to dab little bit of concealer or BB cream before heading out. Thankfully, makeup exists to magically make your skin even and bright. But what if you could finally obtain that imperfections-free complexion without a drop of makeup? BB glow, a Korean beauty trend currently gaining in popularity, is supposed to do just that. Find out if it's a procedure you should be considering or just another Internet craze you should avoid with a 10-foot pole.
Advertisements
What is a BB glow?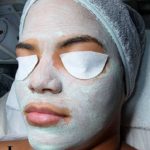 The BB glow is a microneedling procedure that involves inserting semi-permanent BB cream into the skin. This Korean beauty trend lasts from 6 to 12 months and is meant to make the skin look like it does when you've applied the perfect BB cream with your Beauty Blender. Eliminating redness, hyperpigmentation, minor defects and flaws, the end result is the best no makeup makeup look you've ever whipped up and according to the experts, it only takes two treatments to get the desired results.
Advertisements
The treatment and what it entails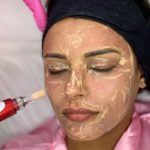 If you're familiar with microneedling then know that this semi-permanent treatment is very similar. BB glow involves puncturing the skin with very small needles, which are filled with makeup. The makeup is usually a blend of 2-3 BB creams the technician has mixed together to create a custom colour for every client. It is like getting a pigment tattoo but this time it covers your entire face. This form of treatment is actually great for the skin since it boosts the skin's production of collagen and elastin. The procedure takes approximately 3 hours, including an hour of numbing and as mentioned above, two treatments are usually all you need.
Advertisements
What we think of the BB glow semi-permanent treatment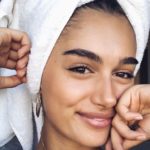 Although it sounds like a dream come true, it isn't FDA-approved yet and the lack of pigments for darker skin tones is untoward. The microneedling technique in itself is not foolproof either. Every person's skin reacts differently to inks and needles used during this procedure. Anyone who has skin conditions like eczema, psoriasis or acne should refrain from this procedure. All in all, it is wiser to wait before thinking of proceeding with the BB glow. Long-term effects are still unknown and this treatment is still in its experimental phase (we will repeat, it is not FDA-approved). We suggest you stick to your normal everyday BB cream for now, at least until more thorough research has been presented.
Alas, don't throw away your BB creams, foundations and tinted moisturizers yet. You still have to continue eating well and drinking tons of water as well as keep a rigorous skincare routine if you want (almost) flawless skin. Anyway, looking perfect is boring.