Biotulin, or celebrities' new secret to stay young longer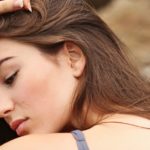 Biotulin was, for a few years, only used by celebrities. Luckily, it has since been made accessible to just about anyone. Here's what you need to know about this trendy rejuvenating method.
Pretty much any Hollywood celebrity is trying to stay young longer, resulting in this race to find the next elixir of youth. From Meghan Markle to Victoria Beckham, not to forget Kim Kardashian, they all want to look younger. While injections and other interventions are becoming increasingly controversial, less radical solutions are starting to get more attention. The latest trend these days? Biotulin. Before jumping on the bandwagon, however, you should get informed.
Advertisements
"New elixir of youth," "ideal alternative to botox," "miracle beauty product," a lot of catchy phrases have been given to Biotulin. But what is it, really? We're talking about a small, 15 ml flask charming even Hollywood's greatest names. Made in Germany by MyVitalSkin, it's a transparent serum gel. It's not perfumed, and its promise is simple: to reduce wrinkles in a few hours and to offer a rejuvenating effect for 24 hours.
Based on your expectations and needs, this product can be used at a given moment to look younger—for an important function, for instance. Moreover, it can be used on a daily basis to obtain long-term effects. It has no side effects according to the manufacturer. It's mainly made from three natural ingredients: Spilanthol (from Acmella Oleracea extracts), Imperata Cylindrica and Hyaluronic Acid.
Advertisements
2

Risks associated with Biotulin
Advertisements
Biotulin has no reported risks so far. On the other hand, contrary to what its makers are saying, Biotulin is not an organic product. In fact, one of its ingredients is phenoxyethanol, which is banned from organic beauty products. This detail doesn't change the amazing result people have obtained by using this product. But if you wanted to buy Biotulin because it was organic, think again.
Advertisements
Advertisements
If Kim Kardashian, Michelle Obama and Duchess Kate Middleton are all fans of this product, it's mainly because results are visible. A few minutes after applying the serum, you actually feel your skin tightening. It's not uncomfortable, there is no pain or tingling … it's just great. This product definitely lives up to its promises. Personally, we were quite surprised by Biotulin, but we are still annoyed by how it pretends to be organic when it isn't.
Advertisements
4

How much does Biotulin cost?
Advertisements
Are you tempted to try it? You'll need around $50, or €50 to get a small flask of the serum.
---
Cover photo: Christopher Campbell | Unsplash
Advertisements