The coolest holographic makeup for women of the future
Unicorn optional.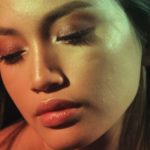 A red lip or cat eye is boring and predictable. Meet the coolest holographic makeup to up your beauty game.
Advertisements
Holographic Stick by Milk Makeup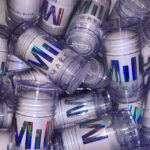 This holographic highlighter from Milk Makeup creates an intense shine on cheeks, lips and eyes. The prismatic purple shade will light up the parts of your face you want to emphasize. Packed with avocado oil, coconut oil and mango butter, its creamy texture will leave your skin hydrated.
Advertisements
Disco Queen Holographic Highlighter Powder/Stick by Urban Decay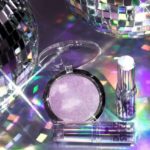 Urban Decay has a unicorn-approved holographic highlighter powder that creates a luminous sheen on your cheekbones. The lavender shade looks great on all skin tones and the fact that the colour is buildable makes it easy to use on the daily.
Advertisements
Alchemist Holographic Palette by Kat Von D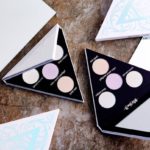 A palette filled with colours like emerald green, saphyre blue, amethyst purple and opal pink. You can apply this palette on your eyes, lips and face to achieve a radiant and bold look. Remember, a little goes a long way.
Advertisements
Glitter & Glow Liquid Eye Shadow by Stila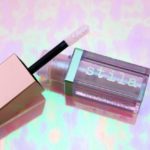 Stila's Glitter & Glow Liquid Eye Shadows are perfect to create an intense and beautiful eye look. Long-lasting, lustrous and lightweight, pair this holographic liner with a cat eye for a dramatic night out on the town.
Grand Illusion Glossy Liquid Lip Colour by MAC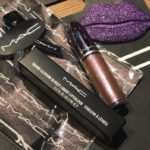 Holographic makeup on the eyes is one thing but the boldest women of all will want to experiment with this iridescent hue on their lips for a futuristic look. Megawatt colour, high shine and a refreshing cooling sensation will make your lips the talk of the town.
Holographic makeup, when worn sparingly, can truly create a fun and whimsical makeup look. A gorgeous iridescent eye or a show-stopping lip brings some newness and excitement to your otherwise been-there-done-that usual makeup looks.