The best eyelash curlers and tips on how to use them properly
The eyelash curlers below will never let you down.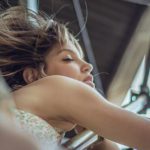 Every boyfriend looks upon his girlfriend curling her lashes with slight terror (and intrigue). "Isn't it going to rip off all your lashes?", "How is it so close to your eye?", "Can it blind you?" No, no and no. Here are the best eyelash curlers for beautiful, curved lashes and everything you need to know to properly use this beauty tool.
Advertisements
Tweezerman
A drugstore favourite, Tweezerman created an eyelash curler that easily competes with the designer brands. We especially love the rose gold model since it is easier to actually see your lashes once they are clamped in the curler.
Advertisements
Surratt
Surratt's curler can be used on any eye shape and is loved by makeup enthusiasts because it creates a beautiful and natural curl as well as curling lashes equally so they are perfectly symmetrical. The device is comfortable to use so you don't have to worry about dreaded lash crimping.
Advertisements
Shu Uemura
Known as the OG eyelash curler, this Shu Uemura number works incredibly well. Free of pinches, strange bends, and in the same price range as the other models, it is the perfect tool.
Advertisements
Japonesque
The best makeup artists, including Mary Phillips, of the world love Japonesque's Extreme eyelash curler. This curler has a unique shape that creates a deeper curl and also has a nonconventional shape that is less intimidating than other curlers.
Kevyn Aucoin
Women with rounded eyes will appreciate Kevyn Aucoin's curler since it is a bit wider than other models. Makeup artists enjoy using this model because of the perfect curve it produces and its affordable price.
How to properly use an eyelash curler
You never want to curl your lashes if they are wet or if you're wearing mascara. Curling your lashes with mascara could result in broken lashes, which is not a good look… for anyone. So, grab your curler and walk over to your bathroom mirror. Keep your eyes open and open the curler so your top lashes fit between the clamps of death (ok, we'll stop with the torture jokes). Don't be scared to get as close to the base of your lashes as possible but keep in mind not to pinch your eyelid. Keep the curler closed on your lashes for 5 seconds, then repeat the process in the middle of your lashes and the tips too.
When you want an extra lift
If you want extra dramatic and voluminous lashes, run your eyelash curler under hot (but not boiling) water so the pad and metal frame heat up. Just like a hair iron, the hot curler will create an even more intense curl.
Maintenance
Unless you lose it, you don't have to change or even upgrade your eyelash curler. This tool is low-maintenance but you should clean your eyelash curler pads with your normal makeup remover if you notice mascara stains or other gunk on it. It is also a good idea to change the pads every 3-6 months for optimal use. Just like your Beauty Blender, the pads can get torn or even break, which won't help with giving your gorgeous curled lashes.
If you love the look but you still don't feel comfortable using this beauty tool, you can always try a lash lift. Semi-permanent and safe, this treatment will perm your lashes so they stay lifted and curled for 3 months at a time.
---
Cover photo: Gabriel Matula | Unsplash