Lash lift: Lovely doe eyes or accident waiting to happen?
Tired of saying a little prayer before using your lash curler? A lash lift could be the answer to those beautiful and curved eyelash prayers.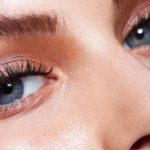 Your eyes are the window to your soul… and to your level of tiredness. Mascara is one of the greatest inventions; it brightens your eyes and makes them look much bigger. Unfortunately, it's not perfect. Smudges, smears and clumps can quickly ruin your makeup and if you don't have naturally curved and long lashes, mascara and an eyelash curler won't keep them lifted forever. Don't get us started on false lashes! Glue, scissors, patience, you can't apply fake lashes in a jiff if you want them to look perfect and stay put all day and night long. A lash lift could be the solution to your straight lashes woes. Semi-permanent, low maintenance and relatively affordable, this beauty trend does sound promising but is it really worth it?
Advertisements
What is a lash lift?
A lash lift, also known as a lash perm (yes, that kind of perm) is a semi-permanent chemical solution that is applied to the lashes to lift, curl and curve them like a lash curler would except it lasts longer. If you have naturally straight lashes, you probably use a lash curler every day to create a beautiful curve. This semi-permanent hour-long procedure is thus a great option for those who want to save time in the morning and those with straight or flat lashes who want a lift.
Advertisements
How long does a lash lift last?
Lasting approximately 90 days, this procedure follows the lashes natural growth cycle. In order for your real lashes to stay beautiful and healthy, experts recommend you wait two to three months before getting your lashes re-lifted. If you notice they fall down quickly, restrain yourself and wait, even if you see that your straight lashes have started to grow under your lifted ones. You wouldn't want to damage your lashes. They are easy to maintain, however, you need to keep your lashes dry for the first 24 hours. Use coconut oil or your face oil to keep your lashes nourished and conditioned.
Advertisements
How much does a lash lift cost?
Of course, it depends on the lash artist but prices are usually around $75-$100 per session. Prices vary from place to place and remember that costly services don't necessarily equate to a professional service or an experienced technician. For this type of procedure, we recommend you go with the 'friend or friend of a friend' approach. Do you know someone who has gotten multiple lash lifts? Does it look natural and beautiful? Don't waste your time looking online, find someone you trust who can recommend you an excellent lash lift technician.
Advertisements
What we think of this type of semi-permanent lash procedure
This procedure definitely has its advantages: it is low maintenance, semi-permanent, lashes look great, you can wear mascara and you can also customize your wanted results when you meet your technician. If you want to make your eyes look bigger and you want extra oomph that will stay oomphed for months at a time, this procedure is a good investment. The most important thing to remember is to choose the right lash artist. Things go wrong when an inexperienced or unprofessional technician is the one completing the procedure.
Feeling confident about your decision is key when altering your appearance with this kind of procedure. If you want to try a lash lift to crush your lash insecurities, go for it! It's time to finally break up with your lash curler.
---
Cover photo: @sugarlashpro | Instagram