French manicure 2.0: A modernized twist on this nail look
This isn't your mother's french manicure.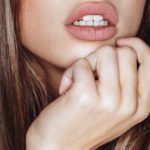 The classic French manicure, with its almost clear pink base and white tip, has had a bad rep for a few years. Reminiscent of obnoxious Valley tweens and Stepford type wives, this popular but sometimes tacky nail look had quite a downfall after its peak in the 90s. Thankfully, the modern French manicure (we renamed it the French manicure 2.0) is no longer tawdry nor kitsch. Rhinestones, shimmer, glitter, nail stickers, sparkly, there are new and fun ways to reinvent this old classic. Get inspired by our favourite twists on this nail look.
Advertisements
Only ever wears black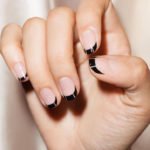 For the girl who only wears black.
Advertisements
Classic with a twist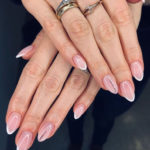 An upgrade on the classic French mani.
Advertisements
Grrrrrrand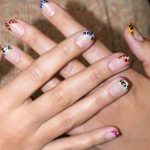 Animal prints are everywhere, including your nails.
Advertisements
Colouring between the lines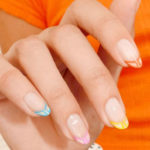 This Crayola inspired French mani is fun and colourful.
I C U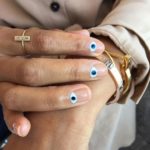 A reverse French manicure with the evil eye is unexpected and fashion-forward.
Shine bright like a sequin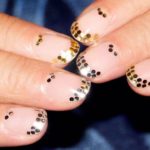 Add light to any room with your super shiny sequin French manicure.
Mint to be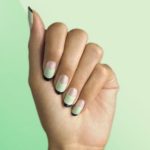 Fresh and sophisticated, a green and black French manicure will make everyone green with envy.
Sparks flyin'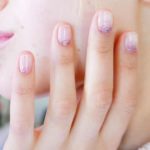 Sparkly reverse French manicures are the gift that keeps on giving during the holidays.
Two lines, not too faced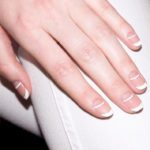 At first glance, this manicure looks like any old French manicure, but the second line closer to the bottom of the nail keeps this look modern.
Ready for the rave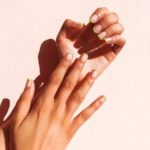 Neon nails will look great with a street style inspired outfit.
$2 million French manicure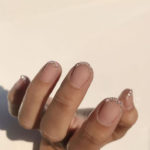 Opulent and glitzy, this Swarovski encrusted French manicure is certainly wedding appropriate.
No need for jewellery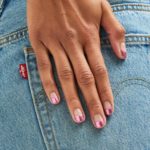 When your nails are more on point then your entire outfit.
Those who have the patience and skill to paint their own nails should grab a bottle of colourful nails polish and recreate these gorgeous modern French manicures at home and the rest can just bring a photo of their desired look to their favourite nail salon. Hopefully, after scrolling through these French manicures 2.0, you won't snub this nail look anymore!