7 types of dresses for all occasions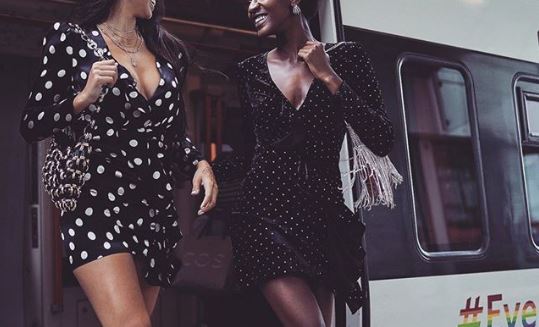 Forget about pants or skirts, dresses are the way to go winter like summer. These 7 types of dresses will take you from the boardroom to the dancefloor!
There are many occasions to wear a dress i.e. whenever you like, but we will admit that sometimes we wished we would have had a ball gown or a mini bodycon number in our closet. From light linen day dresses to velvet floor-length gowns, the 7 types of dresses below should absolutely be in your closet.
1

'I woke up like this' dress
A t-shirt dress is a perfect casual 'everyday' outfit. You can dress it down with sneakers or dressed up with strappy heels or ankle boots. Feeling thrifty? Just wear your boyfriend's plain black or grey XL t-shirt as a dress!
2

Closet MVP All-Star dress (Little black dress)
An LBD is a must in any woman's closet. Any occasion that arises, whether it is drinks and cocktails with a date or a best friend's birthday extravaganza, your little black dress will always be a great option for a night out. Mini, midi or maxi, choose a black dress that makes you feel comfortable and sexy!
Short women might not love the maxi dress since it can sometimes swallow them whole but there are ways to adopt this look without looking like a parachute canvas. Silky and body-hugging maxi slip dresses, for example, are a perfect solution. If you were blessed with long legs, anything with a slit is a great way to show off some leg!