Oil slick hair: Rainbow coloured hair for brunettes
A puddle of spilled petrol has inspired an Instagram hair trend. Meet oil slick hair.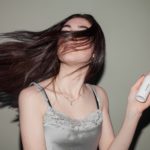 Blondes have it easy when it comes to dyeing their hair funky colours: baby pink, lilac, blue, green, changing hair colour or adding cool highlights is a piece of cake. Brunettes, on the other hand, have to go through many different processes and dyes if they want lighter and more colourful hair… until now. Meet oil slick hair, the Instagrammable hair trend brunettes can't get enough of (yes, blondes can definitely try this trend too). Part mermaid, part badass, it is definitely a head-turning dye.
Advertisements
The trend: Oil slick hair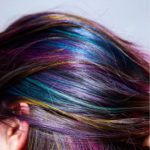 Ready to stop using semi-permanent hair dyes and commit to a fun, playful colour (or should we say colours)? Oil slick hair, invented by hair colourist Aura Friedman, is a technique inspired by the colours we see when petrol is spilled on the ground. Blues, greens and purples are added to the natural hair colour to create a dramatic effect that's ultra glossy.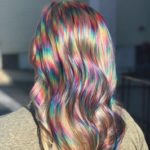 If you love the look but don't see yourself rocking a full head of colourful highlights, you can always ask your colourist to only dye the bottom layer of your hair so your natural colour camouflages the bottom. When you put your hair in a ponytail or when you run your fingers through your hair, people will glimpse at your oil slick locks.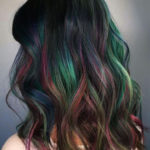 Unlike soft pastel hues, oil slick lasts longer and requires fewer touch ups. You'll get 6-8 weeks of dark, rich hues in your chocolate brown hair. Iridescent and whimsical, oil slick hair is a hair trend for women who don't want to be stuck in the salon every month to refresh their colour.
If you're looking for more hair colour inspiration, there are many hues out there to pick and choose from, all you need is a little imagination and willingness to try something new. Changing your hair colour can be an easy way to boost your confidence so go ahead, book that hair appointment.