The best hot beverages to keep warm!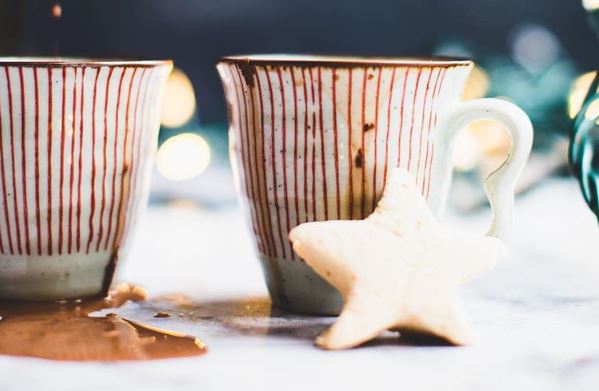 Discover the best hot beverages to warm you up on cold winter days.
Hot beverages are always delicious and comforting, but they are all the more appreciated on cold winter days. Whether it is to give you the courage to go to work in the morning when the sun is not yet up, to reward you after a beautiful day playing in the snow or simply to relax while watching television, wrapped up in a soft blanket, there is a hot drink that will warm you up from the inside out at any time.
#6 according to our users
A classic for most of the world, coffee is the perfect hot drink. Its more or less bitter taste, its savoury aroma and the warmth it provides make it a favourite at any time of the day. A huge advantage of coffee is that it can be used in all kinds of ways. Filter, espresso, cappuccino, latte, alcoholic, flavoured; it is possible to drink coffee every day without ever drinking the same exact type of coffee!
#3 according to our users
As hard to believe as it may seem, some people don't like coffee and choose to replace this hot caffeinated drink with tea. After all, caffeine and theine are the same molecule! Just like coffee, there are many different types of tea: Black, Green, White, Oolong, Pu Er, and more. Each type of tea has its own virtues and is ideal at certain key moments of the day. There's nothing better than a good black tea to wake up a little bit when your energy drops in the middle of the afternoon and a delicious herbal tea to warm your heart and relax by reading a good book just before going to bed.
#5 according to our users
Those with a sweet tooth enjoy hot chocolate. Tasty, smooth and comforting, it is the ideal hot drink to warm up after an afternoon of playing in the snow. Who doesn't get nostalgic for their childhood just thinking about it? Dark or white chocolate, prepared with water, milk or almond milk, topped with vanilla, cinnamon, mint or marshmallows, hot chocolate is as good a hot drink in the morning as it is for dessert. Perfect to enjoy alone, it is even better when shared with friends with cheeks reddened by the cold.