10 chicken breast recipes that are far from boring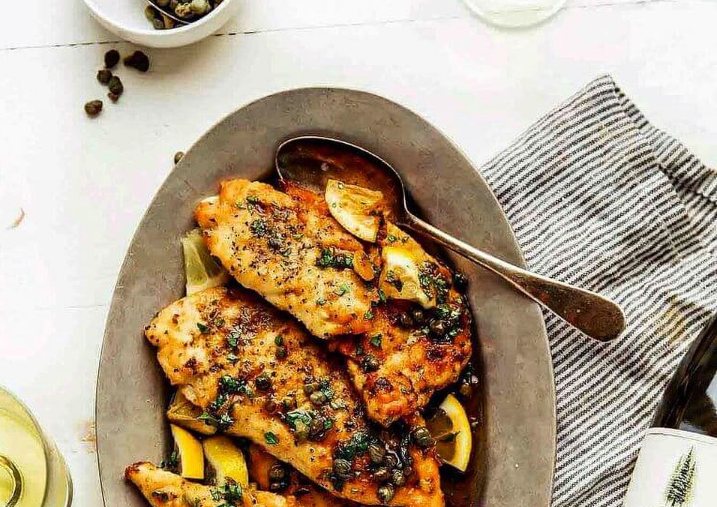 A bad recipe makes a bad chicken breast, not the other way around. These 10 delicious chicken breast recipes will prove us right.
Some people have yet to discover the wonders of chicken breasts. Said part of the population might call it dry and drab, sad even. This selection of delightful chicken breast recipes is therefore intended for lean meat fanatics, breast lovers and those who don't discriminate based on chicken parts, but perhaps even more so to those not too keen on white meat. Such preference is only a matter of time — if not already a thing of the past — as these 10 recipes are sure to convert a few. The secret is in the sauce, always.
1

Not Your Usual Breaded Chicken Cutlet
#2 according to our users
Let us introduce you to the Jewish version of breaded chicken and, consequently, change your life. This Food52 recipe offers all the crispiness and tenderness of the crusted chicken breast we know and love with a twist. The improved variant trades the classic breadcrumb coating for a latke mixture. The result will make you question everything you know.
2

Grilled Chicken with Peach Salsa
#9 according to our users
You're probably familiar with mango salsa, but how about trying a peach version of this fresh, sweet and herby Tex-Mex specialty. You don't even need a barbecue to make this perfect summery dish. Save yourself the hassle on a weeknight but without skipping the mandatory grill marks by heating a grill pan on the stove. This delicious and healthy Cooking Light recipe will bring sunshine and both colour and complex flavours into your plate.
3

Moroccan Grilled Chicken
#5 according to our users
Everything is better on a stick. Chicken breast is no exception to the rule. But, in the case of these Half Baked Harvest chicken skewers, it's the sauce that makes the recipe. This Moroccan marinated grilled chicken is served with a flavourful herby lemon-olive vinaigrette which takes it from average to crowd pleaser as quickly as it takes to cook it.
4

Thai Green Chicken Soup
#3 according to our users
In the mood for something warming for a cozy night home, but the chicken breasts in the fridge really need to be cooked before they go bad? Save them and your night by whipping up this delicious Cooking Light recipe. The herby broth, the noodles, the chicken: everything in the recipe works together to create the ultimate comforting green curry and cilantro chicken soup.
5

 Garlic Butter Tomato Chicken
#1 according to our users
By the look of it, this dish has been slowly cooking for hours. But don't be mistaken, Little Spice Jar's recipe is a perfect weeknight option ready in only 25 minutes. This rich hearty mozzarella-covered entrée and its side of roasted sweet balsamic cherry tomatoes requires only one pan. All you need is some rice or veggies to complete this family-friendly dinner.
6

Roasted Greek Chicken and Farro Salad
#4 according to our users
Chicken salad is potentially the most boring meal ever. Except when Half Baked Harvest comes up with a recipe. Forget about your preconceived notions of a dieter's restaurant go-to. This roasted Greek chicken and farro salad is no sad excuse for a meal. Satisfying, fresh, nourishing and flavourful, it's the perfect light lunch that steps away from the traditional lean-protein-and-lettuce type of salad in the best possible way. Think oven baked fries for instance. Yes, fries in a salad.