10 ultimate keto snack recipe ideas
In need of a bite? Keep it low carb and make it special with these easy to make but far from boring keto snack recipe ideas.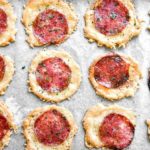 Sure, a boiled egg or half an avocado will fill you up just fine. But sometimes you just want something more special, yet still healthy to snack on in between meals. If you're not craving an actual keto dessert, but don't feel like munching on a strip of pepper either, try preparing one of these easy to make, original and delicious keto snacks to keep you full until lunch or dinner. High fat, low carb is the focus of these keto snack recipe ideas, but you'll find that tastiness is not far behind.
Advertisements
No Crust Pizza Bites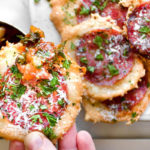 All the taste of pizza bites minus the carbs. This perfect keto snack lets you enjoy a childhood favourite without jeopardizing your high-fat diet. The secret? They have no crust! You simply bake the cheese, pepperoni and herbs on parchment paper or cookie tray. The result is delicious and perfectly keto pizza crackers that are even better when dipped in low carb tomato sauce.
Advertisements
Chocolate Peanut Butter Fat Bomb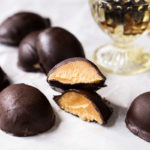 Opting for a fat bomb? Make it a chocolate peanut butter egg one. These are not reserved for Easter. Prepare a batch and keep them in the fridge or the freezer for whenever you are in need of a quick high fat low carb bite of deliciousness. They are basically a healthier and improved version of peanut butter cups. These gluten-free, dairy-free and, of course, keto sweet treats will totally satisfy your craving.
Advertisements
Bacon and Egg Cups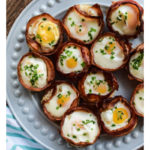 A large majority of Keto dieters love their bacon. This extremely simple recipe is for them. Crispy, high fat and protein filled, they can even be served for lunch or dinner with a side of veggies or even more fatty dishes. All you need is bacon, eggs, chives, salt and pepper, a muffin tray, your oil of choice and an oven. Kids love them and so will you.
Advertisements
Cranberry Shortbread Streusel Bars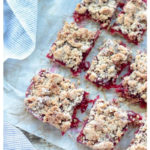 Bars are the ultimate on-the-go snack, but the kind sold in supermarkets are filled with refined sugar and unwanted carbs. The solution: make your own. These sweet and tart cranberry shortbread streusel bars double as a sweet treat while being perfectly keto-friendly. Carry these bars in your bag whenever you leave for a long period of time and you know you will need a snack, but first try not to eat them all straight out of the oven.
Mini Egg Muffins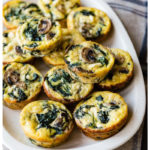 These bite-size frittatas are a busy keto eater's best friend. Mix in low carb veggies such as mushrooms and spinach as well as feta, or any cheese of your choice, and you have a delicious, healthy and easy to carry keto snack. The easy to make egg muffins are easily kept in the freezer so you can simply pop one in the microwave when needed. They also make a great breakfast.
Avocado Egg Boats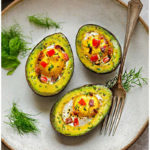 Avocados are not only one of the earth's greatest gifts, but they also make a great high fat bowl for stuffing foods like an egg and bacon. This ultimate keto snack brings together all the high-fat low carb staple foods in the best way possible. But don't think you can only have them in-between meals. They are also perfect for breakfast or any other meal. Simply add a side dish.
Cheesy Cauliflower Muffins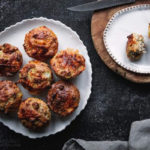 This one is for all the muffin fans crying on the inside every time their coworker pulls out a sugary ball of carby dough at snack o' clock. This recipe offers a savoury and, more importantly, low carb version of regular unhealthy muffins. Made from almond flour and cauliflower, these treats can be frozen and easily thrown in your bag for the perfect treat to keep you full and satisfied between meals.
Frozen Yogurt Popsicles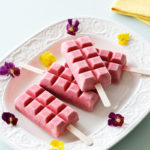 With only 5 grams of carbs per popsicle, these frozen treats are the perfect keto snack on a hot sunny day. Make sure to prepare a bunch, because your kids will love these extra creamy mango and strawberry pops. At least, they are extremely easy to make and can be kept in the freezer for a very long time… If they don't disappear in a minute.
Chia Pudding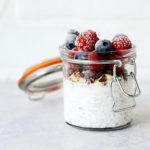 Tasty, full of healthy fats and other nutrients and extremely easy to make, chia pudding is a staple in the keto snack department. They can be made the night before, but can also be ready in minutes. And the possibilities are endless. Add any flavour and toppings you like, as long as they are low carb and high fat, of course.
Antipasto Skewers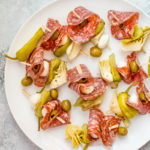 In the mood for something salty? Turn these keto appetizers into a perfect keto snack. Far from boring, yet ready in 2 seconds with minimum effort, these tasty little skewers are perfect for special occasions such as Thanksgiving dinner or when munching in front of your favourite TV series.
These recipes were specially curated for when you are craving something a little less plain and a little more special. Prepare them in advance so you have them on hand as everyday snacks. They are also great to take on the go if you don't want to have to stop for keto fast food. But keep in mind that you don't have to spend too much time in the kitchen for a healthy keto snack. If you don't have the time or just need a bite here and now, there are plenty of food items you can munch on that require little to no preparation. Cream cheese filled celery sticks for example, or a handful of nuts.