How to start eating healthy and have good lifestyle habits?
It is not easy to change your lifestyle. If you're wondering how to eat well to stay in shape, we suggest some ways to do it.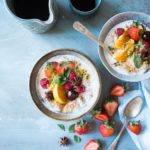 Healthy eating is not only good for losing weight, but also for regulating your mood, meeting nutritional needs and increasing energy levels. A healthy diet, therefore, brings many benefits. It is never too late to learn how to eat well on a daily basis. Here are some nutrition tips for a healthy and balanced diet.
Advertisements
Eat fresh fruits and vegetables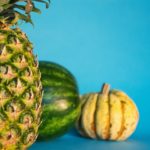 You've been told this since you were young: you should eat several fruits and vegetables a day in order to give your body its nutritional intake of vitamins and minerals. It is obviously suggested to choose fresh vegetables and fruit rather than canned or frozen products. Also, try to cook with seasonal vegetables. This will have the advantage of being cheaper and much tastier!
Advertisements
Reduce your consumption of sweets and salt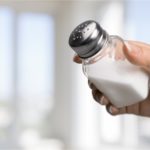 Another way to eat well every day is to reduce the amount of salt and sugar you put in your recipes. You can also choose foods with less of these ingredients. In fact, if consumed in too large quantities, salt and sugar can be harmful to your health. They can cause cardiovascular disease, diabetes, and high blood pressure, among other things. It is better not to overuse them… You can switch your dessert for fruit or your sweetened drink for a freshly squeezed juice.
Advertisements
Prepare a balanced menu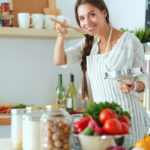 Be sure to take a moment during the weekend to establish the week's menu and shopping list based on bargains. This will help you prepare healthy recipes throughout the week and save you money and avoid food waste.
Advertisements
Avoid processed products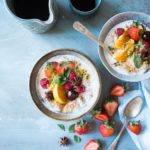 Prepared dishes and processed products are far from being healthy. If you want to limit weight gain and eat as much fresh produce as possible, it is better to cook your meals yourself. This will avoid additives as well as salt and sugar, which are often present in large quantities in these products.
Beware of food portions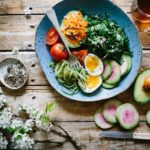 You should also pay attention to the size of your food portions. We often tend to serve ourselves huge portions of food and eat until we are full. However, the ideal is to eat several small portions of food per day to avoid weight gain. To do this, take time to sit down when you eat and try to enjoy your food. Another trick is to opt for slightly smaller plates. This will allow you to eat less, and better.
It is therefore quite possible to have a healthy diet and have a good lifestyle without making immeasurable efforts. Once you have learned to eat well, why not make yoga part of your routine? You will increase your energy level even more!
---
Cover photo: Photo by Brooke Lark on Unsplash