10 minutes workouts that don't require any equipment
Don't blame your lack of motivation (and abs) on your busy work life or party-filled calendar. Do these 10 minute workouts to feel energized!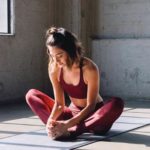 Most of us have a love-hate relationship with exercising. We give ourselves thousands of excuses before we actually lace up our running shoes and go for a run or head out to the gym but once our workout is over, we feel amazing and we forget why we ever hated exercising. Most of us would rather go out for a drink with our friends, binge-watch our favourite Netflix television show or even clean our house than work up a sweat. If you have 10 minutes in the morning or at night to dedicate to a little heart rate increase, try these 10 minute workout videos to stay fit and energized. Who knows? You might enjoy doing them so much that you'll be motivated to try longer and harder workouts.
Advertisements
10 minute fat-blasting circuit
Created by Andrea Orbeck, who has trained many Victoria's Secret models throughout her career, this 10 minute full-body workout does not require any equipment. You will sweat (a lot) but you'll never get bored and when the video ends, you'll almost be sad it's over!
Advertisements
10 minute ab workout
Alexis Ren, a famous Instagram model, has more than 12 million followers on the platform and is an avid exerciser. She started her beauty, travel, workout, etc. blog about a year ago and has three workout videos if ever you want to try others. This 10 minute video is dedicated to getting you flat abs with no equipment except a mat and your running shoes.
Advertisements
10 minute cardio dance abs workout
If you love to dance and hate traditional workouts, we suggest you check out this cardio abs workout by Keaira LaShae. This high energy, fat-burning dance workout will sculpt your abs, shape your booty and make your legs stronger all while having fun with the lovable Keaira.
Advertisements
10 minute workout
Fitness guru Tracy Anderson has been helping celebrities like Gwyneth Paltrow, Christy Turlington, Cameron Diaz, Jennifer Aniston and Madonna to attain their fitness goals. You can do this 10 minute workout anywhere, you just need some willingness.
10 minute pilates workout
Fans of pilates and stretching will enjoy this quick and effective workout. These pilates moves will tone and strengthen your core, legs and arms. You'll achieve more ab definition, toner legs, arms and butt. Again, all you need for this workout is a mat and a bit of space.
10 minute ab sculpting workout
Blogilates is one of our favourite Youtube workout channels because of Cassey Ho's incredibly effective and diverse videos, her energy and how good (and sweaty) one feels after her videos are over. This 10 minute abs workout will probably make you curse and cry but power through and you'll see results fast.
10 minute booty shaking waist workout
Blame it on social media, the Kardashians or whatever you like but having a round, perky and toned butt is something almost everyone desires. Tiffany Rothe wants you to have fun while tightening and firming your arms, legs, abs and butt.
10 minute booty burn
No equipment, 10 minutes, intense. This booty workout will sculpt your behind and get you Brazillian bikini ready. Pamela gets right to it, starts with pulse lunges and continues to workout your booty with exercises that last 30 seconds each. She doesn't tie her hair but we suggest you do because you will be sweating.
Try one, try them all, whatever video you decide to choose to do, just remember that you can easily complete three of these videos while watching your favourite 30 minute sitcom. Invite some friends over, blackmail your boyfriend to do these videos with you or have your mom over for some quality workout time. We guarantee you'll feel more confident and energized after you've finished these fun but tough 10 minute workouts.
---
Cover photo credit: aeriallynn/Instagram