10 of the best documentaries to watch at least once in your life
Documentaries are ideal for learning about various topics and for acquiring knowledge. Here are the best documentaries to watch at least once.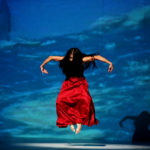 We often hear that documentaries are boring and not entertaining to watch. However, they are very interesting and allow us to learn a ton of information on a wide variety of subjects. What could be more pleasant than to widen our knowledge in the comfort of our living room? That's why we've put together a list of 10 of the best documentaries to watch at least once in your life. We are convinced that they have a lot to teach you.
Advertisements
Sound and Fury
Josh Aronson's 2000 documentary Sound and Fury follows the Artinian family over three generations. The Artinians are Americans with many deaf and hearing-impaired family members in their extended family. We see Peter, who is deaf, and his brother Chris, who hears properly, both have deaf children and are considering offering them cochlear implants, provoking a tough debate between the family members about the importance of deafness, the best form of education for their children and the controversy surrounding these implants for young children. Sound and Fury clearly shows how our communities are based on shared experiences, capacities and language, while some people cannot function through the dominant culture.
Advertisements
The Fog of War
Everyone should see The Fog of War before they pretend to know anything about politics. Directed by Errol Morris in 2003, this documentary was filmed by Interrotron, a unique device that allows two people to look into each other's eyes while looking directly at the camera. We are therefore witnessing a direct and intimate interview with Robert McNamara, former Secretary of Defense in office when the Cuban missile crisis and the Vietnam War broke out. He speaks openly of humanity and the harsh tragedy of human nature that the philosopher Hegel described perfectly when he said that "the only thing we learn from history is that we learn nothing from history." The Fog of War delivers the disturbing and honest speech of one of the most powerful men of recent years, confessing what he knew and what he did in wartime. It is certainly one of the best documentaries to watch if you're interested in American and world politics.
Advertisements
Man on Wire
Many of you have certainly seen Robert Zemeckis' film The Walk (2015), starring Joseph Gordon-Levitt as Philippe Petit, a tightrope walker who decides to practice his art at the top of the former World Trade Center towers. Based on a true story, however, the 2015 film was preceded by a documentary in 2012 that traces the artistic crime of the century, led by the tightrope walker and his team. It was in 1974, a week before his 24th birthday, that Philippe Petit tried the unthinkable by walking on a wire more than 1000 feet above the ground, unattached. He practiced 8 lengths between the twin towers in 45 minutes before being arrested by the NYPD. James Marsh's documentary Man on Wire shows archival images of the artist's training and performance, as well as scenes shot in the manner of a burglary film in which he stages the laying of cables at the top of the towers by the tightrope walker and his team.
Advertisements
Inside Job
In 2008, one of the most significant global financial crises in history since the Great Depression occured, creating a major banking crisis, a drastic drop in stock market prices and tightening credit conditions for businesses and households, among other things. Narrated by Matt Damon, Charles Ferguson's documentary Inside Job, released in 2010, closely examines this crisis and its evolution by offering a comprehensive global analysis of the event. After extensive research and interviews with financiers, politicians, journalists and academics, Inside Job looks at this crisis that cost more than $20 trillion and caused millions of people to lose their jobs and homes and then traces the rise of a malicious industry that has corrupted politics, regulation and academia. This documentary is disturbing, especially when you consider the negligence of large corporations in the lives of ordinary people.
Jiro Dreams of Sushi
Simple and profound, this documentary by David Gelb focuses on Jirō Ono, the master of sushi in Tokyo, who has tried to improve his art for over 60 years. This Japanese chef has understood that mastery of an art and the quest for perfection cannot be acquired by shortcut, talent or luck, but by devotion and hard work. His restaurant, Sukiyabashi Jirō, is located in a metro station, has only 10 seats and takes reservations one year in advance. Even more incredible is that he is the very first sushi master to obtain 3 Michelin stars for his restaurant. In Jiro Dreams of Sushi, the master explains that he supervises each step of the preparation of his sushi, starting with the purchase of fish and the preparation of rice, the latter alone taking 10 years to master perfectly. This inspiring documentary is in itself a form of meditation on repetition, dedication and the long training necessary to ensure that art does not die with its master.
Pina
In this beautiful 2011 documentary, we discover the internationally acclaimed dancer and choreographer Pina Bausch, who died unexpectedly at the beginning of the shooting. It was her friend Wim Wenders, a legendary filmmaker, who initiated this poetic project. The artist is discovered through the memories and perspectives of the members of her Tanztheater Wuppertal dance troupe. Shot in 3D, the viewer is at the heart of the action thanks to the camera movements imagined by the director and results not only in a fascinating cinematographic biography but also a celebration of the human body and the art it can create.
Life in a Day
The concept of Life in a Day is simple, answering the questions "What do you like?", "What do you fear" and "What's in your pocket? To do this, thousands of people from 192 different countries filmed their lives on July 24, 2010, creating 80,000 video clips equivalent to 4,500 hours of content. All these participants opened their hearts, dreams and pockets, collaborating to create the very first participatory production documentary ever made. The result, in 2011, was a 90-minute deep work by Kevin Macdonald reminding us that deep down inside, we are all the same. Emotionally rich, Life in a Day is undoubtedly one of the best documentaries to watch.
How to Survive a Plague
A stunning portrait of the early days of the AIDS crisis, this documentary was made in 2012 by David France, a journalist who covered the same crisis in the 1980s. If you saw Jean-Marc Vallée's film Dallas Buyers Club (2013) starring Matthew McConaughey, you already know that people living with HIV lived on the margins of society and were left behind, ignored by the government and medical institutions. With How to Survive a Plague, the director wanted to highlight the efforts of the various members of ACT UP, an American AIDS association founded in 1987 by Larry Kramer. ACT UP has done much to raise awareness of the disease, humanize the men and women who suffered from it and, ultimately, put pressure on the government to fund medical research. The association's relentless struggle has finally led to the discovery of treatments that now make this once fatal disease a chronic and manageable one.
The Act of Killing
One of the largest massacres in history took place in Indonesia in 1965 and 1966. Killing between 400,000 and 3,000,000 people – communists, communist sympathizers, suspected communists, or people from social groups deemed favourable to communists. It goes without saying that a documentary on the subject was needed. Directors Joshua Oppenheimer and Christine Cynn, accompanied by an Indonesian filmmaker who preferred to remain anonymous, embarked on The Act of Killing project in 2012. This documentary takes a convincing and brutal look at the members of the organization known as the "death squads". Now revered as the creators of modern society, we see them, in The Act of Killing, recreating their work using various film genres such as western, musical or gangster film.
I Am Not Your Negro
Starring Samuel L. Jackson, I Am Not Your Negro is a 2016 documentary directed by Raoul Peck that serves more as a film test, partly a biographical film. The actor reports the words of James Baldwin, a novelist and social critic, using his unpublished manuscript Remember This House. This documentary recalls America's history from the author's perspective, recounting the lives and deaths of Medgar Evers, Malcolm X and Martin Luther King while opposing Hollywood-produced images broadcast to American audiences across the country. While James Baldwin's heroes and peers struggled to change the way black identity was perceived overall, the novelist believed he had to fight against an entire culture that values white supremacy.
All more powerful, profound and enriching than the others, the works listed above are certainly the best documentaries to watch. This list is obviously not exhaustive and there are several other options available to you if you want to learn more about various topics. The watchword is simply not to run away from documentaries; they are interesting, informative and entertaining!
---
Cover photo: Oliver Look | MAGAZINE AXE LIBRE