The best films of 2018 up until now
Looking for new options for your movie night? These feature films, which are among the best films of 2018, are sure to entertain you.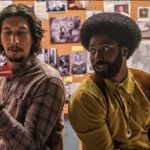 Dunkirk, Call Me by Your Name, Ladybird, Okja, the list could go on: The 2017 cinematographic year has set the bar very high for the next few years. The current year is not disappointing and, according to the TIFF, with titles like A Star is Born, Mid90s and Green Book, it still holds some nice surprises for us when it comes to the seventh art. That said, many notable works have been released in theatres since January. Here are 10 of the best films of 2018 to add to your list if you haven't already had the pleasure of watching them. 
Advertisements
BlacKkKlansman
In this satire inspired by a true story, African-American idealistic policeman and Colorado Springs' first coloured officer, Ron Stallworth, infiltrates the Ku Klux Klan with the help of an undercover, white – and Jewish – colleague who will eventually take over the organization's local branch. This feature film, with its own aesthetic of the early 1970s and rich in a second sense, reflects the infamous socio-political context in which the story of an almost absurd humour that sometimes makes people force a laugh. With superb performances by John David Washington and Adam Driver, this production by Spike Lee and winner of the Grand Prix at the Cannes Film Festival, is a must-see.
Advertisements
Leave No Trace
Ben Foster plays a U.S. Army veteran who raises his teenage daughter, played by Thomasin McKenzie, on the fringes of society in a vast Oregon nature park in this touching drama by Debra Granik. An unfortunate mistake ends their alternative lifestyle and both are in the hands of social services. This film adaptation of Peter Rock's novel My Abandonment is a realistic and intelligent work featuring complex characters. This love-filled work amply deserves its place among the best films of 2018.
Advertisements
Red Sparrow
This spy thriller featuring Jennifer Lawrence leaves many critics divided. What many describe as successful and others as insufficient, this film features a ballerina whose promising career ends suddenly. Devastated and penniless, Dominika Egorova is forced to join the Russian intelligence service as a red sparrow agent. Using her charm, body and mind, she will have to attack a CIA agent infiltrated into Russia on her first mission. Beautiful images, good performances and an interesting plot; a Francis Lawrence film to see to form your own opinion.
Advertisements
Game Night
Game Night, from the directors of Horrible Bosses, is a raw comedy that is both light and tense and will make the whole family laugh. It is on the list of the best films of 2018 so far since there is also a place in cinema for pure entertainment. An insignificant situation – a group of friends meeting for a game night – is the premise of an unusual situation and a monster misunderstanding while the kidnapping of one of the participants' brothers by dangerous criminals is perceived by the group as part of the murder and mystery evening.
A Quiet Place
In A Quiet Place, stories of disappearance are no longer funny. This horror and science fiction drama takes place in a post-apocalyptic world whose inhabitants, threatened by monsters with extremely fine hearing, must live in complete silence. Then, the character played by Emily Blunt gets pregnant. Directed by John Krasinski, who also plays the father of the unborn child, the fantastic thriller is sure to keep you on your toes.
The Incredibles 2
First aimed at children, this second installment of Brad Bird's animated film will appeal to older audiences as well. In this sequel to the first film featuring a suburban family of undercover superheroes, the mother, Helen, also known as Elastigirl, must leave the family nest to save the world. Bob, or Mr. Incredible, therefore remains alone at home with the heavy task of caring for the children.
Eighth Grade
In this critically acclaimed dramatic comedy by director Bo Burham, young actress Elsie Fisher plays a thirteen-year-old girl, Kayla, eager to finally turn the page on her transition to elementary school. The film shows the last days of eighth grade, which she must suffer before moving on to high school and change her environment. Eighth Grade skilfully captures this strange and often uncomfortable time in the life of a young preadolescent.
Mission: Impossible — Fall Out
Many have already watched the latest Mission: Impossible and many are those for whom Fall Out, directed by Christopher McQuarrie, earns its place as one of the best films of 2018 to date. In this fifth film in the series, Ethan Hunt, played by Tom Cruise, and his team lead a race against time after a mission has turned sour. Intense, action-packed and full of humour, the film will appeal to adventure thriller lovers.
You Were Never Really Here
True to form, Joaquin Phoenix offers a superb performance in this violent and emotionally charged film noir. Lynne Ramsay's You Were Never Really Here tells the story of an American veteran with post-traumatic stress disorder who makes a living searching for missing girls. When a job takes an unexpected turn, his life changes for the better, or the worst.
Girl
This sublime Belgian and Dutch co-production directed by Lukas Dhont gracefully reports the difficulties faced by the 15-year-old transgender teenager, Lara, who dreams of becoming a ballerina. A complex story, rich characters and a superb first performance by actor Victor Polster make this a must-see feature film.
Dramas, thrillers, adventure films, the best films of 2018 to date include titles of all genres and tastes. So pop your popcorn and sit back and enjoy a few hours of complex and intelligent viewing or pure fun entertainment.
---
Cover photo: blackkklansman/Instagram