10 of the best new Halloween movies perfect for a frightful night
Some horror movie classics are timeless but know that there also exists new Halloween movies perfect for the scariest night of the year.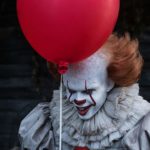 Every year, when October is at our door, when the weather gets cooler and the trees are decked out in the prettiest of colours, there is only one thing that comes to mind: Halloween! This party of the dead is the perfect moment to remedy our sugar craving and our feeling of spooktacular fright. To achieve this, there's nothing better than having a spooky horror film night! However, many tend to watch the same horror classics for the millionth time when there are many new horror movies that are even scarier and are worth the watch. Here are 10 of the best new Halloween movies perfect for a frightful night.
Advertisements
The Killing of the Sacred Deer (2017)
Directed by Yórgos Lánthimos, The Killing of the Sacred Dear stars Colin Farrell and Nicole Kidman in a fantastic thriller of intense horror. Steven and Anna Murphy have a quiet and happy life with their two teenagers Kim and Bob. However, when the family takes the young Martin, whose father has died, under its wing, its peaceful days are over. Gradually, Martin became involved in the lives of the Murphy family, who are increasingly threatened. To the point where Steven will make an unthinkable sacrifice. Imbued with a black humour that freezes the blood, The Killing of the Sacred Dear is an astonishing and terrifying work.
Advertisements
Amityville: The Awakening (2017)
The twelfth instalment in a series of films freely inspired by the Amityville story, The Awakening, directed by Franck Khalfoun, will certainly satisfy your desire for horror. While her young son is in a coma, Joan decides to move with her three children to a cheap house she bought in Amityville in order to save up to pay for her son's medical care. However, the eldest member of the family, Belle, quickly realizes that her mother had not told her everything and that the house in which they lived was THE haunted house from the Amityville horror story. Bella Thorne, Cameron Monaghan, McKenna Grace and Jennifer Jason Leigh play the lead actors in this film with a masterful hand and their acting, more real than ever, will give you nightmares.
Advertisements
Death Note (2017)
Based on the eponymous manga created by Tsugumi Ōba in the early 2000s, Adam Wingard's Death Note is a resounding success. A Netflix Original, it tells the story of Light Turner, a gifted Seattle student who has a hard time withstanding the cruelty of the world. One day, Light lays his hands on a mysterious notebook linked to the god of death, Ryuk. The notebook allows the student to kill anyone, in any way; all that is needed is the full name of the victim and his face. Accompanied by his girlfriend Mia, Light will call himself Kira and commit many crimes, eliminating criminals from this world. Starring Nat Wolff and Willem Dafoe, Death Note perfectly exposes the inner conflicts that beset a misunderstood and hunted vigilante working in the shadows.
Advertisements
It Comes at Night (2017)
Vaguely inspired by Night of the Living Dead and The Shining, two horror classics, director Trey Edward Shults offers us, with It Comes at Night, an absolutely terrifying post-apocalyptic work. While a deadly and contagious epidemic has ravaged the world, one family lives isolated in its country house until the day another family takes refuge in their home. Together, they establish basic rules to ensure their safety, including never going out at night… The performance of the actors, including Joel Edgerton and Christopher Abbott, as well as the hypnotic visual aesthetics, make It Comes at Night one of the perfect new Halloween movies to watch on this spooky evening.
Mother! (2017)
Sadly, Mother! was not well received by the public. This is the kind of film that needs to be watched more than once to appreciate its complexity and levels of understanding. Director Darren Aronofsky has given Jennifer Lawrence, Javier Bardem, Ed Harris and Michelle Pfeiffer, who brilliantly fulfill their mandates, the difficult task of immersing us in a world of anxiety. As two lovers settle peacefully in a remote country house, a strange couple invites themselves to their home and their lives take a worrying and infernal turn. You will certainly not emerge unscathed from watching this destabilizing horror thriller.
Get Out (2017)
Amazing and disturbing, Jordan Peele's Get Out should definitely be part of your Halloween evening. While Chris and Rose have been a couple for several months, Rose invites him to a weekend at her parents' house, where all her relatives will be present, to introduce them to him. Chris is worried about his in-laws' reaction since Rose has never bothered to tell them he is black, but she assures him that there will be no problem; in fact, her in-laws welcome him warmly. However, Chris soon realized that something is not right with the Armitage family. Daniel Kalluya and Allison Williams star in this film that surprises at every turn and will give you shivers.
It (2017)
The second adaptation of the famous novel by horror master Stephen King, It is the first of a two-part series featuring the horrifying clown Pennywise and a group of 7 children living in the Derry area of Maine. Rejected by their classmates, these outcasts stick together, but one day they are confronted with an ancient evil being that can take many forms but is usually represented as a terrifying clown. Living in the sewers, this monster wakes up every 27 years to feed on the terror of the children he chooses as his prey. The 7 kids will therefore try to overcome their fears in order to counter a new series of murders. It must be said that Bill Skarsgård is the perfect actor for the scary clown, who never misses an opportunity to make us jump with fear. It, by Andrés Muschietti, is a movie you should watch on the scariest night of the year and you will certainly want to watch the second part in September 2019, even if you will certainly be reluctant.
Berlin Syndrome (2017)
Inspired by Melanie Joosten's eponymous novel, Berlin Syndrome tells the story of a young Australian photographer on holiday in Berlin. As she falls in love with a certain English teacher named Andi and accompanies him home, she quickly realizes that he has no intention of letting her leave his house. This film with its frightening rhythm and disturbing intensity will upset you all the more because it features events that are far too realistic and common and could happen to anyone. The main actors, Teresa Palmer, Max Riemelt and Matthias Habich, offer an intense performance.
A Quiet Place (2018)
While the title of this film, A Quiet Place, is very evocative of its scenario in which all noise turns out to be deadly, one would think that John Krasinski's work would eventually become boring, but don't be fooled. As a family tries to survive in a post-apocalyptic world where the slightest noise inevitably attracts the deadly attack of a strange creature, difficulties accumulate for them, especially when the mother is about to give birth to a third child. John Krasinski, Emily Blunt, Noah Skirt and Millicent Simmonds are so frightening that they manage to depict this terrifying world as if we were real. The success of this film is undeniable, so much so that a sequel is planned for 2020.
Hereditary (2018)
Hereditary, by director Ari Aster, tells the story of Annie, played by Toni Collette, whose mother died recently. Annie decides to move into the family home with her husband, played by Gabriel Byrne, and her two children, but she soon notices strange activities around her home. As an unnamed and shocking tragedy strikes the family again, the mother gradually begins to descend into delirium and becomes uncontrollable. Is there a supernatural force trying to take control of her family or is she imagining it all? Annie's mother may have had some well-kept secrets… Anxious at first and absolutely terrifying at the end, Hereditary will make your horror movie night a great success.
Certainly, horror classics like Scream, Halloween, Psycho and The Exorcist are always fun to watch in October, but don't miss out on the new Halloween movies that will scare you just as much!
---
Cover photo: IMDb