10 of the best tv shows to watch right now
There are so many television programs that it is easy to get lost among them. Here are 10 of the best TV shows to watch now.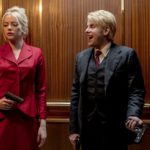 Autumn can be a beautiful but bleak season. When the cold sets in and the rain often darkens our days, the time can seem long. Sometimes, cuddling up comfortably in front of a TV show is all we need. There are so many of them, of all kinds, that it is impossible not to find something we like. Nevertheless, some television series, regardless of their type, are unanimously loved by many fans. So here are 10 of the best TV shows to watch right now.
Advertisements
BoJack Horseman
Now in its fifth season, BoJack Horseman is a Netflix original series that received a rather mixed reception after its first season in 2014 but has now charmed its audience. Cartoons mixing humans and anthropomorphic animals, this series tells the story of BoJack Horseman, a successful actor horse in the 1990s, who is now trying to relaunch his career. Produced in the form of a soap opera, each episode tells an adventure that is unique to it, while the relationships between the characters and their lives follow a logical progression throughout the season. BoJack has daily exchanges with Diane Nguyen, the author of the series who tries to relaunch the horse's career, Princess Carolyn, with whom he occasionally dates and who also acts as his agent, Todd Chavez, who has proclaimed himself his roommate, and Mr. Peanutbutter, who is as much his friend as his enemy and who, unlike him, still knows a lot of success in his acting career.
Advertisements
Maniac
Starring Emma Stone and Jonah Hill, Maniac is a completely crazy science fiction miniseries created by Netflix. We follow the two main characters, Annie and Owen, as they participate in a very strange experiment. Participants must ingest three different drugs, hoping that their mental problems will eventually be solved. When they are under the influence of this drug, they travel to the depths of their psyche, often within fantastic contexts. However, Annie and Owen's psyches intertwine, which is not foreseen in the experiment. Strange, crazy and surprisingly funny, Maniac is definitely a miniseries to see.
Advertisements
American Vandal
Shot as a mockumentary, a humorous documentary that does not tell real facts, American Vandal's goal is to look at an explicit act of vandalism and find the culprit, while subtly addressing important social issues. While Season 1 attempted to unravel the mystery surrounding the 27 penises drawn on the cars of a high school's staff, using the codes of any good forensic documentary series, Season 2 presents a school where the majority of students suffer from severe diarrhea after someone has put laxatives in the lemonade. If you're looking for an entertaining and lightweight series, American Vandal is certainly just what you need.
Advertisements
Forever
Forever is an Amazon original series featuring Maya Rudolph and Fred Armisen. The latter two represent a couple trying as best they can to keep their relationship fresh and interesting. Unfortunately, it is difficult to talk about this series, and especially what makes it such a great success, without ruining the punch. However, one thing is certain: even when you think you have grasped what Forever is about, you will be wrong. The characters experience tons of reversal of situations, regularly leaving their comfort zone, to our great pleasure.
The Assassination of Gianni Versace
Season 2 of the American Crime Story anthology series, "The Assassination of Gianni Versace" is well worth a screening. It follows the life of Andrew Cunanan, the serial killer who murdered the famous Italian fashion designer Gianni Versace in 1997. Based on the book Vulgar Favors: Andrew Cunanan, Gianni Versace, and the Largest Failed Manhunt in U.S. History written by Maureen Orth, the series traces the crossed paths of the couturier and his assassin. Carried by an incredible cast of Édgar Ramírez, Darren Criss, Penélope Cruz and Ricky Martin, The Assassination of Gianni Versace will capture your interest from start to finish. If you have not yet seen Season 1 of American Crime Story, "The People vs. O.J. Simpson", it is also worth seeing. It should be noted that a third season, Katrina, is planned for 2019 and will focus on the hurricane of the same name that hit the United States in 2005.
Jane the Virgin
Inspired by Venezuelan soap operas, Jane The Virgin was created by The CW network but is now available on various platforms in different countries (like Netflix). Featuring the energetic and sparkling Gina Rodriguez in the lead role of Jane Villanueva, the series tells the story of a young woman who promises her grandmother – the latter being very pious – to remain a virgin until marriage. However, following a medical error, Jane is artificially inseminated, thanks to the sperm donation of Rafael Solano, a rich seducer whom Jane met when she was younger and who is now her boss. With a fifth season scheduled for 2019, Jane the Virgin is the comedy series of choice, combining sometimes serious subjects with entertaining lightness.
Westworld
Westworld represents everything we can expect from a modern science fiction series, with a spectacular cast, including Evan Rachel Wood, Thandie Newton, Jeffrey Wright, Ed Harris and Anthony Hopkins, among others. While its purpose remains rather vague during a few episodes, we understand the mechanics of the series in a piecemeal way, the latter constantly forcing us to question our understanding. HBO has long since accustomed us to complex and quality series and this is once again the case with this one. Westworld is a futuristic amusement park that recreates the world of the 19th century Wild West. When you visit it, all your actions are without consequence, even the most abominable, since the park is populated by androids that are reset every time a narrative loop ends. However, when an update is made on the android program, many anomalies emerge. In a world where humans want to thwart God for their own pleasure and profit, what will happen to them? Will robots supplant humans with the computer intelligence they themselves have given them? A third season has been ordered by HBO, but no release date is yet planned. Westworld is certainly one of the best TV shows to watch.
Dear White People
Definitely one of the lesser-known Netflix series to discover right now, Dear White People should definitely be on your list. While black students attend a predominantly white school, one of them, Samantha White, hosts a radio show called Dear White People. In order to protest against this show, which makes it its duty to denounce the injustices and racist behaviour of which black students are victims on a daily basis, white students who write for the university magazine decide to go to an evening with blackface. This provocative act will then become the catalyst for a revolution on campus.
On My Block
If you liked Seinfeld and Malcolm in the Middle, you will surely enjoy On My Block, a beautiful and very interesting mix of these two series. Set in a neighbourhood in south-central Los Angeles, this dramatic comedy tells the story of four black teenagers, long-time friends, whose lives are turned upside down when one of them becomes a member of a criminal organization. His friends will try to dissuade him, but since the leader of the group is his brother, the task will be difficult. Once you start it, it's very difficult to get from the TV series On My Block, another Netflix original. In April 2018, a second season was announced, but no release date has been announced at this time.
Atlanta
With a third season scheduled for 2019, we can say that the American chain FX has made the right choice with Atlanta. Starring Donald Glover, Brian Tyree Henry, Lakeith Stanfield and Zazie Beetz, the series follows the lives of two cousins actively involved in the Atlanta rap scene. While Earn dropped out of Princeton and now works as a credit card salesman at an airport, he tries to support his family by becoming the manager of his cousin Alfred, a rising hip-hop star in Atlanta, better known as Paper Boi. Thanks to its slightly scattered, but still logical form, Atlanta is certainly one of the best TV shows to watch.
There are many choices when it comes to TV series to watch, regardless of our preferred taste. There are so many that this list is far from exhaustive, but the 10 series mentioned above are undoubtedly among those you should definitely consider watching.
---
Cover photo: IMDb