30 indispensable films from 2010 to now to watch right now
Thousands of incredible films come out every single year but there are some indispensable films that one must absolutely watch.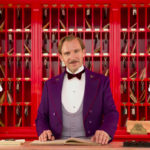 Cinema is an art that most people love. Since its very beginnings, it has never stopped impressing, touching and entertaining audiences with productions that are sometimes realistic, sometimes fantastic, dramatic or comical, frightening and sci-fi. No matter what kind of film you prefer, there are movies that become classics as soon as they are released. So, here are 30 indispensable films that have been released since 2010 that one must absolutely see without further delay.
Advertisements
Inception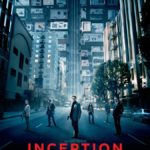 Starring Leonardo DiCaprio, Ellen Page, Tom Hardy and Joseph Gordon-Levitt, this science fiction thriller directed by Christopher Nolan and released in 2010 leaves us speechless. DiCaprio plays Dom Cobb, an expert thief who can extract people's most precious secrets. When a person sleeps, he interferes with their dreams and subconscious. However, to get out of the mess he is in, his goal will be precisely to do the opposite, to try to implant an idea in someone's mind with the help of his team.
Advertisements
Drive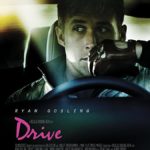 Released in 2011, Drive is a film where crime and drama intertwine. Directed by Nicolas Winding Refn and starring high-calibre actors such as Ryan Gosling, Carey Mulligan and Bryan Cranston, this film tells the story of a professional driver who is a daytime stuntman and a nighttime driver for gangsters. Solitary, he will still find himself in the middle of an intense hunt.
Advertisements
Hugo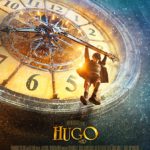 If you're looking for a movie that the whole family will like, Hugo is certainly the one for you. Released in 2011, this magical and dazzling work by Martin Scorsese will blow your mind. In the 1930s, young Hugo, played by Asa Butterfield, is an orphan who lives in a railway station. Knowing nothing about his past or what the future holds for him, all he has left of his father is a strange automaton that only works with a key which he doesn't have in his possession. However, when he meets Isabelle, played by Chloë Grace Moretz, a wonderful adventure begins where the history of cinema is put forward.
Advertisements
The Help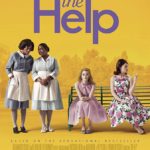 The 1960s. Blacks are servants in white families, they must sit at the back of the bus in a section reserved for them and they are considered inferior. However, in the small town of Jackson, Mississippi, things are changing. A young white woman, played by Emma Stone, joins forces with the blacks and decides to write a book that challenges the social conventions of the time, despite all the risks involved. The Help, released in 2011 and directed by Tate Taylor, is a moving and truthful film that can leave no one indifferent.
The Intouchables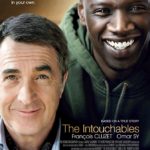 Eric Toledano and Olivier Nakache's film The Intouchables, released in 2011, is a perfect example of a profitable and fruitful meeting between different social classes. François Cluzet plays a rich aristocrat who became quadriplegic after a paragliding accident, looking for a home helper to assist him. Against all odds, he will find the person he is looking for in a young suburban man just out of prison and who has no experience in the matter, brilliantly played by Omar Sy. He will learn the work on the job and each will have a huge positive impact on the life of the other. The Intouchables is a luminous, beautiful and touching comedy that deserves to be seen and seen again.
The Tree of Life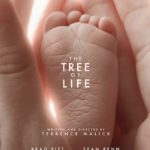 The Tree of Life, a supernatural drama by Terrence Malick released in 2011, is above all an impressive visual experience. Starring Brad Pitt, Jessica Chastain and Sean Penn, it is a very slow film whose interest lies mainly in the fabulous cinematographic images that are shown. Between these wonderful shots, the viewers follow Jack, a young boy who lives with an authoritative father obsessed with success and a loving mother, who has to share his love for his parents with his two other brothers. However, the already precarious family dynamic will be disrupted by a tragic event that will change everything.
De rouille et d'os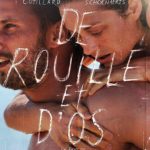 In 2012, Jacques Audiard presented us with an emotion-filled and delicate film called De rouille et d'os. Marion Cotillard justly plays a woman named Stephanie, a confident woman who trains orcas at Marineland. One day, she meets Ali after a bar fight in a nightclub. Ali has a 5-year-old son he barely knows and they live at his sister's house temporarily. After spending the night together, they meet again after Stephanie gets into a serious accident. Ali will help her have a new appetite for life in this inspiring and absorbing drama.
Django Unchained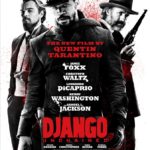 Quentin Tarantino needs no introduction. His violent and bloody action films are fascinating and have entertained people for many years. In 2012, he directed Django Unchained, a Western that takes place two years before the War of Succession. With an impressive cast comprising of Jamie Foxx, Christoph Waltz, Leonardo DiCaprio, Kerry Washington and Samuel L. Jackson, this film tells the story of Dr. King Schultz, a German bounty hunter, who is actively looking for the Brittle brothers, killers. To help him with his search, he buys Django, a slave he promises to set free once the killers are found dead or alive. However, Django has only one real mission: find his wife from whom he was separated because of the slave trade.
Silver Lining Playbook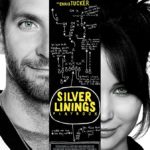 Nominated for 8 Oscars in 2013, including for Best Actress which Jennifer Lawrence won, this 2012 film directed by David O. Russell is a sheer joy to watch. Jennifer Lawrence and Bradley Cooper share the spotlight in this comedy/drama in which two stormy characters, Pat and Tiffany, meet and try to take control of their lives by helping each other. Silver Linings Playbook is really one of the major films of recent years, if only for the incredible complicity of the two main actors.
The Perks of Being a Wallflower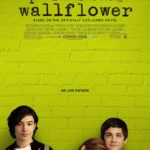 Everyone knows Emma Watson thanks to her popular role as Hermione in the Harry Potter saga but another great film she was in is The Perks of Being a Wallflower, directed by Stephen Chbosky which came out in 2012. Charlie, played by Logan Lerman, is a teenager who has trouble adapting and making friends in his new school until the day two older schoolmates, Patrick (Ezra Miller) and Sam (Emma Watson), become friends with him. It is then that Charlie will open himself o new horizons, discovering music, parties and sex. The Perks of Being a Wallflower is a light and pleasant film not to be missed.
Amour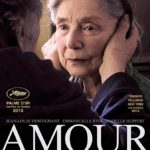 Amour is a deep and gripping drama that marks us to the depths of our souls. Released in 2012 and directed by Michael Haneke, it features an octogenarian couple played by Jean-Louis Trintignant and Emmanuelle Riva. The day Anne suffers a small stroke, their world changes. George will have to take care of his wife, who is now paralyzed on one side, and the love that has united them for many years will be put to the test in distressing and difficult circumstances.
Dallas Buyers Club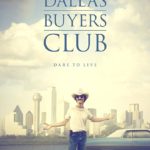 Directed by Quebec director Jean-Marc Vallée and starring big names in American cinema such as Matthew McConaughey, Jennifer Garner and Jared Leto, this 2013 film is a real success. Based on the true story of Ron Woodroof, a cowboy living in Texas, Dallas Buyers Club tells the story of this man who has lived a life of sex, drugs and rodeo until now, but who sees his daily life disrupted in 1986 when he learns that he has AIDS and that he has only one month to live. Since medicine can do nothing for him, he turns to unofficial alternative treatments and forms the Dallas Buyers Club with other HIV positive people in his situation. However, the popularity and success of this group is not unanimous among federal authorities and laboratories. Ron must, therefore, fight for his life, but also for the cause.
The Conjuring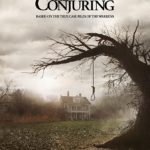 One of the best horror films of recent years is certainly The Conjuring. Released in 2013, this film by James Wan tells the supposedly true story of two paranormal investigators, Ed and Lorraine Warren. When they go to an isolated farm to help a family terrorized by a disturbing presence, they find themselves facing the most terrifying creature they have ever encountered in their career. Starring Vera Farmiga, Patrick Wilson and Ron Livingston, The Conjuring is sure to give you a chill.
12 Years a Slave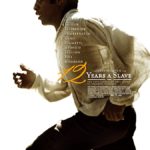 Set in the United States some time before the Civil War, 12 Years a Slave is a 2013 film by Steve McQueen starring Chiwetel Ejiofor, Michael Fassbender and Benedict Cumberbatch, to name a few. The film tells the story of how a young black man from New York, Solomon Northup, is kidnapped and sold as a slave to a cotton plantation owner. The latter being one of the cruellest, Solomon will have to fight to preserve his dignity, on the one hand, but also to stay alive. 12 Years a Slave accurately depicts the sad fate that awaited many Blacks at the time.
Mommy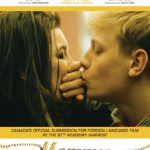 Released in 2014, Mommy is possibly the best film by Xavier Dolan to date. Featuring a dysfunctional family composed of a single widowed mother and an impulsive and violent teenager with ADHD, we witness their daily life in all its difficulties and bad moments. However, their quest for balance will become more accessible thanks to their neighbour across the street, Kyla, who will play a very important role in their lives. Mommy is full of strong emotions and the phenomenal interpretations of Anne Dorval, Antoine-Olivier Pilon and Suzanne Clément make it unquestionably one of the indispensable films from 2010 to now to watch right now.
Birdman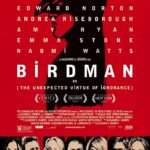 Birdman is a real cinematographic success, both artistically and technically. Directed by Alejandro González Iñárritu, this film, released in 2014, is presented as a long two-hour sequence shot starring Michael Keaton, Zach Galifianakis, Edward Norton, Emma Stone and Naomi Watts. It tells the story of a once popular actor with his role as Birdman, a superhero, who still inhabits him intensely. He works on his big return in an adaptation on Broadway of Raymond Carver's Parlez-moi d'amour short story, but a few days before the big premiere, he is confronted by his family, his relatives, his past, his dreams and his ego.
Wild Tales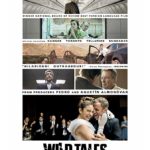 Directed by Damián Szifron, Wild Tales depicts several short stories about themes such as inequality, injustice and betrayal, which make many crack. With Ricardo Darín, Oscar Martinez and Leonardo Sbaraglia, this 2014 film recounts those moments when a person can no longer stand it and crosses the line between civility and barbarism. A real surprise from beginning to end, Wild Tales is a real jewel that shows the vulnerability and distress in people.
The Grand Budapest Hotel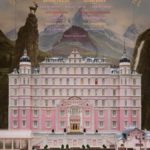 Wes Anderson is known for his films that are both funny and touching, rhythmic and colourful, and masterfully directed. Released in 2014, The Grand Budapest Hotel is no exception. Ralph Fiennes, Tony Revolori, F. Murray Abraham and Mathieu Amalric form a perfect cast to tell us the story of Gustave H, owner of the Grand Budapest Hotel, and his faithful ally and bell boy Zéro Moustafa, as they search for a stolen painting and are involved in a conflict surrounding a family heritage.
The Theory of Everything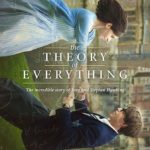 Eddy Redmayne and Felicity Jones share the spotlight in this fabulous 2014 film, directed by James Marsh, which traces the life of the famous theoretical physicist and cosmologist Stephen Hawking. The story begins in 1963 when Stephen is a student at Cambridge University and already aspires to unravel the mystery of the creation of the universe. He will also meet an art student, Jane Wilde, who will become his wife. However, his life changed the day he learned that he had neuromuscular dystrophy, more commonly known as Charcot's disease. It is then that time becomes the couple's most precious asset and together, they will push the limits of physics, medicine and science.
The Imitation Game (2014)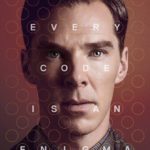 Based on a true story, The Imitation Game tells the story of Alan Turing, an impending mathematician and cryptologist who, in 1940, is hired by the British government to decode the famous German encryption machine named Enigma. Alan, played by Benedict Cumberbatch, will have his work cut out for him. Directed by Morten Tyldum, this 2014 film, also starring Keira Knightley, Matthew Goode and Mark Strong is definitely one of the indispensable films from 2010 to now to watch right now.
Boyhood (2014)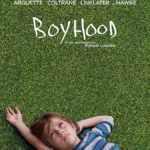 Richard Linklater created a real tour de force in 2014 with his film Boyhood. Filmed over 12 years with the same actors, including Ellar Coltrane, Patricia Arquette and Ethan Hawke, this large-scale cinematographic work follows the young Mason, from his 6 years of age to him become a young man, while he lives with his mother and sister, but is separated from his father. So we have the chance to follow him through all the significant events of his youth, his first times, his sorrows and his joys. Boyhood is truly a breathtaking work that touches our hearts.
Selma (2014)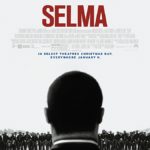 Released in 2014, Selma traces Martin Luther King's struggle for the right to vote for all. It was in 1965 that President Johnson finally signed the law, but it took a dangerous and terrifying campaign, followed by a long march from the town of Selma to Montgomery, Alabama, for Martin Luther King to win his battle. Directed by Ava DuVernay and starring David Oyelowo, Tom Wilkinson, Carmen Ejogo and Giovanni Ribisi, Selma is a necessary and poignant film.
Youth (2015)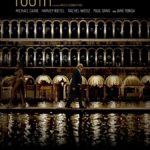 When you get older, you want to make the most of life. That's exactly what Youth's two protagonists, Fred and Mick, are doing. Played by Michael Caine and Harvey Keitel, the two long-time friends will soon be 80 years old and decide to make the most of their holidays in a magnificent hotel at the foot of the Alps. This dramatic comedy by Paolo Sorrentino is a pure joy, a light and touching film that makes us appreciate the time we are given on earth.
Mustang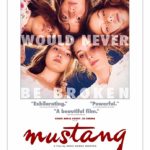 Directed by Deniz Gamze Ergüven in 2015, Mustang is a powerful film that shows us a reality that we have trouble imagining. The story takes place in a remote village in Turkey where 5 sisters, on their return from school, decide to have a little fun in a lake with boys. However, Lale and her sisters had no idea of the serious consequences this moment of pleasure would have. Practically imprisoned in their own homes, the young girls are taught household practices instead of going to school and marriages are arranged for the older girls. Desirous of freedom, they will do everything to get out of this life that is imposed on them. Featuring young and talented actresses Güneş Nezihe Şensoy, Doğa Zeynep Doğuşlu, Elit İşcan, Tuğba Sunguroğlu and İlayda Akdoğan, Mustang is a powerful film that confronts us with a foreign and disturbing reality.
Carol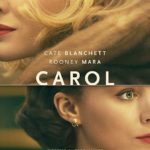 Carol is a beautiful romantic drama of 2015 directed by Todd Haynes. In 1950, Therese, a young department store clerk played by Rooney Mara, meets a distinguished client, Carol, played by Cate Blanchett. The two women get along from their first meeting, but over time, while Carol is stuck in a marriage that does not satisfy her, the relationship between the two women of very different age will get more complicated. They will then have to juggle their mutual attraction and social conventions. Rooney Mara's acting is excellent, but the incredible Cate Blanchett is obviously spectacular, as always.
Moonlight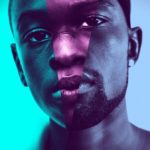 Everyone has heard about the film Moonlight if only for the Best Film Oscar it won in 2017 after it was mistakenly awarded to La La Land. Released in 2016, this drama by Barry Jenkins tells the story of Chiron in three stages: his childhood, his adolescence and his life as a young adult. We follow him in his search for identity and in all the difficulties he encounters, as much emotional abuse as doubts about his sexuality. Starring Alex R. Hibbert, Ashton Sanders and Trevante Rhodes, Moonlight is the first film with an all-black cast, the first LGBT film and the second least profitable film in the United States to win the Oscar for Best Film, which it fully deserved.
La La Land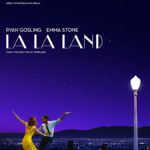 Although Moonlight did win the Oscar for Best Film in 2017, Damien Chazelle's film La La Land is also a must-see. A musical starring Ryan Gosling and Emma Stone, this 2016 film tells the story of Mia, a waitress in a café who aspires to become an actress, and Sebastian, a jazz-loving musician who struggles to earn a living as a pianist in seedy clubs and restaurants. Their paths will cross, but their dreams and their difficulties to reach them will slow down their idyll.
Get Out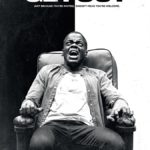 Suspensfully disturbing and terrifying, Get Out is certainly a movie to see. Daniel Kalluya and Allison Williams star in this 2017 Jordan Peele film. Chris and Rose have been a couple for a while and now Chris will meet his in-laws on their estate. However, Rose admits to Chris that she has never mentioned to his parents, Missy and Dean, that he is black, but assures him that there will be no problem. Nevertheless, when they arrive, Chris feels a climate of tension that he initially thinks is associated with his skin colour, but very quickly, several disturbing incidents will make him realize that the problem is much more serious.
Coco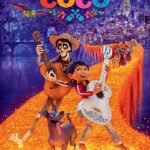 Animated films are far from only being intended for children and the colourful and entertaining film Coco is proof of this. Released in 2017, Coco tells the story of Miguel who dreams of becoming a musician like his idol, Ernesto de la Cruz. The problem is that Miguel, unfortunately, lives in a family where music has been banned for a long time. He will, however, have the opportunity to prove his talent when he finds himself in the Land of the Dead, where he will meet Hector. Together, they will experience an incredible adventure that will tell Miguel the true story of his family. Directed by Lee Unkrich and Adrian Molina, with the voices of Anthony Gonzalez, Benjamin Bratt, Gael Garcia Bernal and Edward James Olmos, Coco is a real candy for both eyes and ears.
Lady Bird (2017)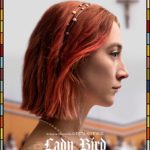 Released in 2017 and directed by the talented Greta Gerwig, Lady Bird follows Christine McPherson, alias Lady Bird, who struggles to live her adolescence and become a normal young adult girl while she lives with a mother who loves her, but who has a very strong character and works tirelessly as a nurse to support her family since her husband lost his job. Wishing to emancipate herself and leave Sacramento to study at a university in a more cultural city, Lady Bird will learn what real life is, as much through successes as failures. Starring Saoirse Ronan, Laurie Metcalf and Tracy Letts, Lady Bird is a truth-telling film that amuses us as much as it touches us.
Numerous films from different countries have marked, mark and will mark the history of cinema. No matter what kind of film they represent, be it drama, comedy, suspense or horror, there will always be something to amaze us. These must-see movies are really worth seeing right away.
---
Cover photo credit: Cinémathèque de Grenoble