iOS 12 : 10 hidden features and essential tips to know
The new Apple update was just released. Here's everything you need to know about the new iOS 12 features.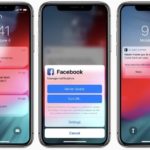 Apple knows how to surprise us and make us envious with each new product it releases. While the new iPhone and Apple Watch were recently announced, it is now time to update our various devices with the all-new iOS 12 version. As with every new operating system, we can discover several essential new features and tricks. So here are 10 really interesting things you can now do with Apple's iOS 12.
Advertisements
The trackpad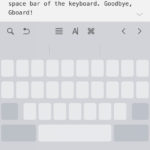 It has always been possible to move the cursor in a text to make corrections, but it was often difficult to place it exactly where you wanted it. Few people knew that it was possible to do it with the 3D Touch in previous iOS versions, but with this latest version, it's child's play! Press the space bar, hold it and move your cursor easily.
Advertisements
Alternate appearance for second face ID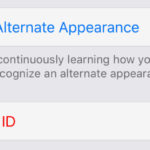 This has clearly already happened to you: you want to lend your cell phone to your spouse or a close friend so they can use it but itis impossible for this person to unlock it because of Face ID. Of course, you could have given them your password, but you don't have to bother with that anymore. iOS 12 allows you to configure an alternate appearance on your iPhone so that it also recognizes your favourite person's face. Go to Settings > Face ID & Passcode > Set Up an Alternate Appearance.
Advertisements
More options for do not disturb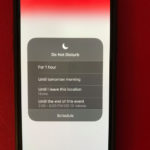 Many people were reluctant to use the very practical "Do Not Disturb" mode on their iPhone because they constantly forgot to turn it off and didn't receive any messages or notifications for hours. But now a great trick has just been introduced with iOS 12! Indeed, you can now set the "Do not disturb" mode to be active for one hour, until tonight or until you leave. From the control center, use the 3D Touch to press the "Do Not Disturb" mode icon, represented by a moon, and then choose the option that suits you best.
Advertisements
Quiet notifications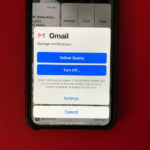 Without necessarily wanting to use the "Do Not Disturb" mode, it is possible that you are the kind of person who receives too many notifications. To remedy the continuous Ding! of your phone, you can choose to make your notifications silent directly through the home screen of your iPhone. Simply slide your notification to the left and press "Manage". From there, you will be able to select the "Silent reception" option.
AirPods can now become hearing aid devices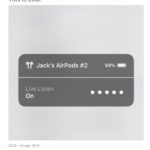 AirPods are perfect for listening to music or videos, but you should know that they can now be used to much more thanks to the iOS 12 update. For example, if you find yourself in a noisy environment and have difficulty hearing a particular person near you, turn on your AirPods, pick up your phone and go to Settings > Control Center > Customize and add "Hearing". Your AirPods will now act as hearing aids!
Memojis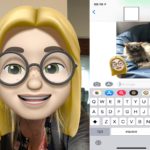 It was already possible to create Animojis with previous versions of iOS, but now you can create your own Memoji! You can record voice messages via the Messages app as much as you can take selfies with your Memoji. It is even possible to react to photos or messages with your own face! To do this, go to Messages, tap the camera icon and then tap the star icon at the bottom left of your screen. Then press the Animoji icon and follow the instructions!
Automatic copy and paste for two-factor authentication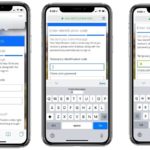 You were reluctant to activate your two-factor authentication because it bothered you to always have to memorize a security code and then write it in the box provided for that purpose? Well, those days are over! If you choose to receive your code by SMS, iOS 12 ensures that a shortcut will appear at the top of your keyboard when you receive the code. This shortcut allows the automatic filling of the code.
Find a song by typing lyrics in Apple Music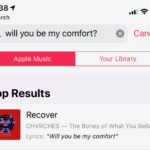 How many times do you have a song in your head, but you don't know the title, but only a few of the lyrics? This usually makes it quite difficult to find the song, but once again, Apple comes to your rescue! iOS 12 allows you to search for a song thanks to its lyrics on Apple Music. Isn't that great?
Know exactly what's draining your battery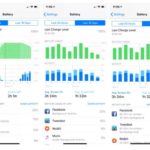 One of the most practical new features of the new iOS 12 is certainly its screen time management. With this, you can evaluate the time you spend in front of your devices during the day and even see your trend over the last 7 days. This will let you know which apps take up the most of your time and you may realize that you spend far too much time on your phone in your life! If this is the case, be aware that it is possible to set your screen time with a few options that will block some applications for a given period of time, for example, or that will impose a time limit per day on them.
Additional information on your battery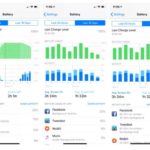 Many iPhone users complain that their batteries do not last long enough and do not know what the cause is. However, one of the new iOS 12 features is the addition of information about your battery. It is therefore very easy to analyze your usage by seeing which applications take up the most battery power and when.
The new hidden iOS 12 features and indispensable tricks offered by the latest update of Apple's operating system are many and all more interesting than the last. Feel free to explore your iPhone and maximize your use of it by knowing all its secrets!
---
Cover photo: Mac Rumors